January 6, 2022
PeopleForBikes' 2021 Must-Reads
By: Kiran Herbert, PeopleForBikes' local programs writer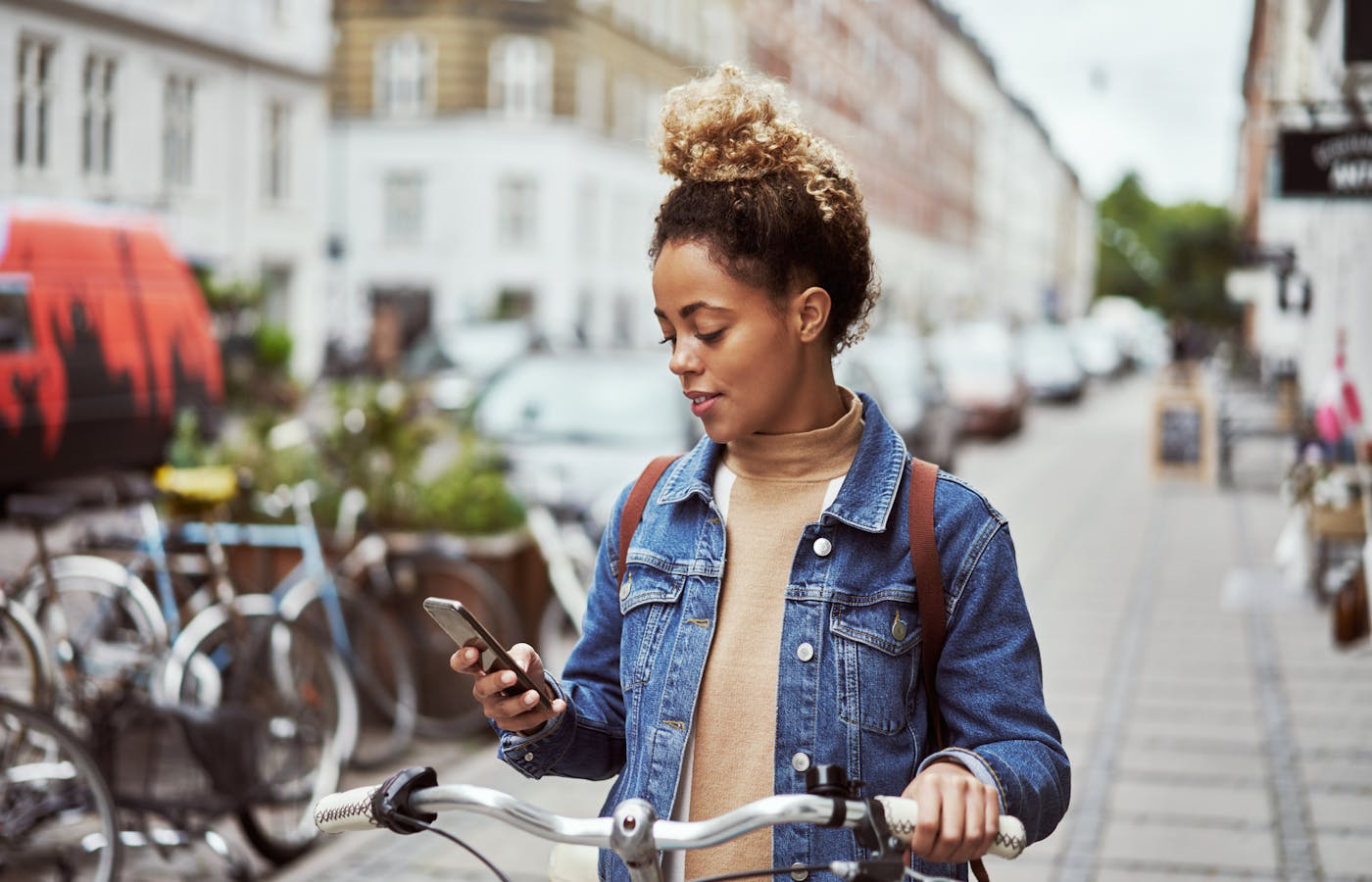 In case you missed them, here are 12 of our most important stories from last year.
2021 was a big year for bikes, both in terms of business — NPD Group reported the year-to-date market for bicycles was up 69% over 2019 — as well as from a cultural perspective, with people everywhere beginning to recognize the power of the bicycle to help reach climate and equity goals. At the federal level, we secured major new funding for bike infrastructure (a 70% increase for paths and trails), plus, Congress authorized a program to build connected bike networks and create Complete Streets standards. Electric bikes are an official part of the Build Back Better package and are increasingly prevalent on streets across the U.S. 
By all accounts, it's an exciting time for our industry. Building on that excitement, there are a handful of stories we published last year that we'd be remiss for not sharing again. Give them a read and let's carry this incredible momentum around bicycling into 2022.
1. The Secrets of Small Town Bicycling
These four U.S. cities, all with populations under 50,000, received top scores in our 2021 City Ratings. While completely different in terms of geography, culture and approach, they're all doing something right when it comes to bicycling.
2. "Where America Fails, So Have We in Bicycling."
This candid conversation with Charles T. Brown discusses the findings of a groundbreaking report on U.S. barriers to biking — and what we can do to create safer, more equitable and inclusive communities. 
3. Austin Will Be America's Next Great Biking City
Over the last two years, the Texas capital accelerated the buildout of its all ages abilities bike network, completing more than 100 new miles with no signs of slowing down. It complements our interview with Austin Mayor Steve Adler.
4. What the Growth of Black Peloton Can Teach Bicycling
The stationary bike and exercise company offers potent lessons when it comes to fostering safety, comfort and community for BIPOC riders.
5. Biking Is (Not Just) for Boys
Through the personal bicycle history of Roshun Austin, this piece highlights the physical, cultural and societal barriers that exist for women in the U.S. in general — and that are especially acute for women of color.
6. What St. Paul Got Right for Bikes
From 2020 to 2021, the Minnesota capital's City Ratings score increased significantly. There are two major factors that led to St. Paul's score bump: a series of infrastructure improvements and the citywide lowering of its default speed limits.
7. Meet the Rider Improving Access for Disabled Mountain Bikers
If a rider with paraplegia can't navigate your network, is it truly world-class? Jeremy McGhee is on a mission to ride and document every mountain bike trail in Northwest Arkansas, opening up the landscape for those who can't ride a traditional bike.
8. The 'Bike Boom' Isn't Just for Adults
The future of kids' bicycling appeared dire until the pandemic hit. Now, a new generation of bicyclists is emerging, thanks largely to the work of youth bicycling organizations around the country.
A study published in October 2021 shows that areas with less bike infrastructure experience disproportionate ticketing, compounding the effects of racially biased policing and transportation policies.
10. Five Strategies Every Bike Advocate Needs
Want to advance bicycling locally? To win over diverse groups and achieve a bike-forward agenda, we need to shift the conversation. It's time to reconsider how we apply our messaging around bicycling and bike infrastructure.
11. How Bicycling Changed During A Pandemic
Considering COVID-19 is as prevalent as ever, this piece — based on two studies launched by PeopleForBikes' at the end of 2020 — hasn't lost much relevance. Especially the part that highlights the diversity of new riders and a need across the industry to welcome them in.
12. The Unintended Consequences of Bike Laws
Many bicycle laws — such as those that require people to wear helmets, use bike lights or obtain a bike license — seem like a great idea. In reality, these laws are often virtually unknown and enforced at the detriment of BIPOC citizens and those experiencing homelessness.