March 4, 2021
"Where America Fails, So Have We in Bicycling."
By: Kiran Herbert, PeopleForBikes local programs writer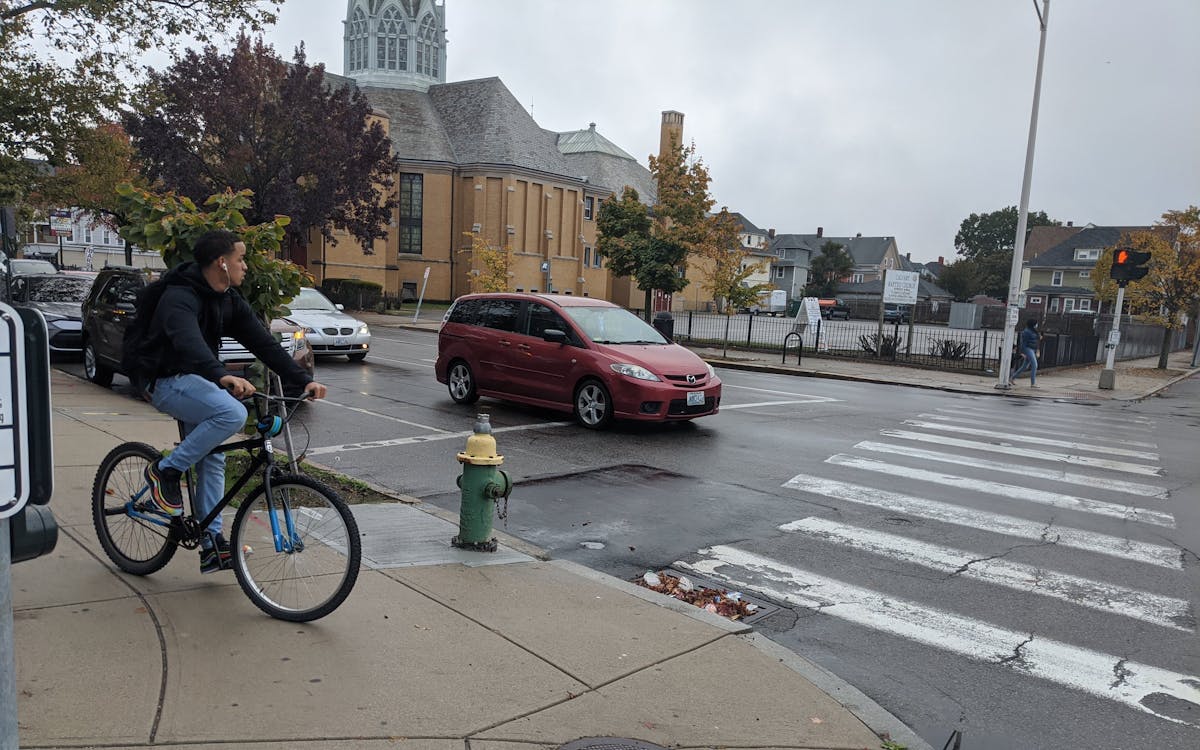 Photo courtesy of Providence Streets Coalition in Providence, Rhode Island.
A candid conversation with Charles T. Brown, the lead investigator of a new, groundbreaking report on barriers to biking in the U.S.
Even without the upsurge brought on by the COVID-19 pandemic, U.S. bicycling is on the rise. As the number of bicyclists and bike trips steadily grows, however, communities still struggle to court diverse ridership and create truly inclusive bike cultures. Plus, for many Americans, bicycling remains completely out of reach due to persistent social and physical barriers.
It's these barriers that a research team, led by Charles T. Brown of the Alan M. Voorhees Transportation Center (VTC) at Rutgers University, set out to identify. The 2018-2019 study was commissioned by PeopleForBikes as part of an existing effort, dubbed the Big Jump, to encourage the development and implementation of bike infrastructure across 10 U.S. cities.
"We wanted to understand the reasons why certain populations choose to bicycle and why others do not," said Brown. "Consistent with that, what infrastructure and incentives, financial or otherwise, would be needed to encourage those who do not bicycle to start, and for those that do bicycle to bicycle more?"
The Big Jump focused on helping communities build strong local partnerships and Brown's study built on that work by soliciting those partners to convene small focus groups — made up of both community members and businesses — for open-ended discussions. Brown and his colleagues were thus able to gain an in-depth understanding of participants' perceptions and attitudes towards bicycling.
Access the full report:
Where Do We Go From Here? Breaking Down Barriers to Bicycling in the U.S.
Brown, who has devoted his 15-plus-year career to working at the intersection of transportation, health and equity, is widely considered a thought leader in creating safe, equitable and inclusive communities. Keep reading for an honest discussion about barriers to biking in the U.S.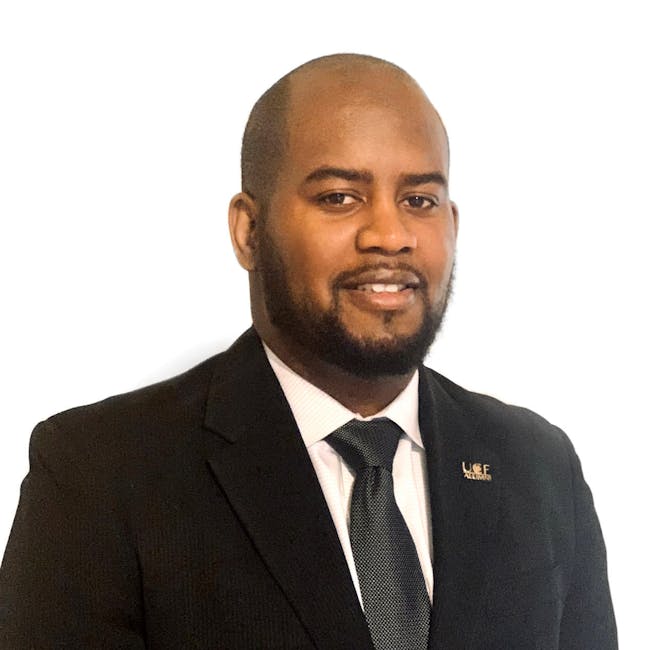 PeopleForBikes: With this study, what void in the research were you trying to fill?
Charles T. Brown: For the most part, prior research had approached the community separate from businesses. We thought it'd be important to hear not only from the residents but also from the businesses to create a clear picture of what the barriers and the possibilities are in regards to cycling in each community.
Why use a qualitative approach in your research?
My preference is a more qualitative approach because it gives you the ability to dig deeper into what the real answers or issues are. With a quantitative survey, you can certainly capture the opinions of more people, but we were more interested in the depth of responses than the number of people surveyed. Focus groups also allow people to network and build relationships and partnerships that may outlast this study and many others. This is imperative in under-resourced communities.
How has your lived experience as a bike rider informed your work?
I've always been into biking recreationally; however, prior to this job, I'd never considered biking for utilitarian purposes. This had a lot to do with the fact that I'd never lived in a community where it was considered safe to bicycle to and from work, given the spatial mismatch between my residence and my job, as well as the unsafe infrastructure. For me, biking has always been an ideal way to spend time with family and friends. Many African Americans also primarily view the bicycle as a recreational device, not necessarily as a utilitarian one — that's pretty consistent with the research.
How has your lived experience as a Black man informed your work?
It made me keenly aware of issues, such as the lack of infrastructure and maintenance in BIPOC [Black, Indigenous and people of color] communities, along with discriminatory enforcement and the importance of representation for racial minorities that lack it. Religious and sexual minorities, too. I came to this work with an understanding that bicycling infrastructure had been perceived, promoted and prioritized predominately in high-income, white communities. As a result, many people of color don't feel that biking, particularly non-recreational cycling, is for them. My perspective has led me to do research that truly gets to the root causes of these barriers to biking for BIPOC. 
Which of the five recommendations do you think is the most important?
I think the most important one is this need to meaningfully engage with historically marginalized communities and, most importantly, do it on their turf. I would also add: on their terms. There exists a segment of our community who don't get an opportunity to truly enjoy the benefits of bicycling and the freedoms that come with it. A lot of this has to do with the fact that they have been systematically marginalized and thus, have been prevented from enjoying that freedom.
If we are to grow this movement in the way that we really would like to, we have to be humble and empathetic enough to meet people on their terms so that we can create an environment that best serves their needs. For me, that's what it means to be equitable and inclusive. That is the most important recommendation because right now it is by far the biggest hole or gap in our processes and approach to cycling in America. Where America fails, so have we in bicycling.
Does that surprise you?
Here's what's surprising: We've known the answers. There has been very little progress in terms of removing the barriers that have been identified in study after study. That's surprising because the bicycling community tends to be one that is socially and politically progressive. And yet it still has not moved us. It hasn't moved us even an iota forward in regards to removing or reducing the systemic barriers around biking in BIPOC and low-income communities.
What do you think it's going to take for real change on this front?
It is going to take really bold and courageous action by all of us to be the change we'd like to see in this country. We need a reparation-style infrastructure package in BIPOC and low-income communities. That package needs to include bicycle infrastructure and pedestrian infrastructure, plus investments in public transit and public art. We also need to demystify cycling. Right now, it's looked at as a white-only thing or as a thing that only poor people do.
Why are these persistent stereotypes so harmful?
Because these persistent stereotypes are just that: stereotypes. They don't reflect the reality of cycling in America. For instance, what you see is not a lack of cyclists of color. Your perception is clouded by the reality of your racially segregated community. Few, however, make a connection between that reality and the reality that the same systems that created segregated communities allowed barriers to active transportation infrastructure in BIPOC communities. In some of the cities in which we conducted these focus groups, they're very racially segregated, and those people saw — for the most part — the culture and the people that were dominant there.
Going back to that recommendation you believe is most important — can you outline what "meaningful engagement" looks like?
Meaningful engagement takes into consideration the language in which the meeting will be conducted, the time of day of the meeting, whether or not it's accessible for persons with disabilities and the location. I'm not just talking about physical location, but rather the organization responsible for the meeting and its history, which may or may not be deemed trustworthy by the community that you're trying to engage.
It also applies to the prioritization of the items that are on the agenda and the flexibility organizers have in accommodating input received from the community. For example, a lot of times we'll go out to talk about bike lanes and the community wants to talk about crime. If you're not well versed in the various ways in which this work is intersectional, you may not see the importance of addressing a crime question within a bicycle discussion.
Lastly, meaningful engagement has to involve the sharing of power. Sometimes it's important for the community to have the autonomy to host a meeting to determine its location, its time, its language, and provide valuable input on resource allocation. In short, sometimes you just have to listen. Active listening is a very important component of meaningful engagement.
What's the low-hanging fruit a city can tackle today?
Metaphorically speaking, low-income and communities of color have been fed low-hanging fruit for far too long. Unfortunately, this has not resulted in equitable and inclusive access for BIPOC communities at the same rate it has in other communities. Therefore, it is time for cities to climb the tree to get the fruit that is higher up so that real systemic change can happen and be sustainable for a longer time. But for the sake of discussion, the low-hanging fruit should be safe and accessible bicycling parking and lockers, lighting, routine maintenance, bike lanes and signage and the establishment of an external equity working group.  
What's going to take the most work or cost the most?
I think that a shift in the dominant culture is going to take the most work, but equitable and inclusive bicycle infrastructure will cost the most — particularly considering the dire need to fully address the magnitude of historic and contemporary disinvestments in low-income and communities of color. However, it is a cost we should welcome with open arms, given the gross disparities in traffic deaths and injuries, as well as the lack of access to healthy food and nutrition, parks and open spaces, and social connectedness in these communities. These investments will result in the highest return in investment socially, economically, politically, environmentally and in terms of overall health outcomes. We must act swiftly, however, as these outcomes are indicative of our priorities—priorities that have benefited some and burdened others. This must change. Now.
How do you respond to critics who say, "It's just not going to happen"?
I don't. I prioritize my time and energy for those who are hopeful and optimistic about the future.