January 3, 2022
Exciting Times To Go Even Bigger for Bikes
By: Jenn Dice, PeopleForBikes President and CEO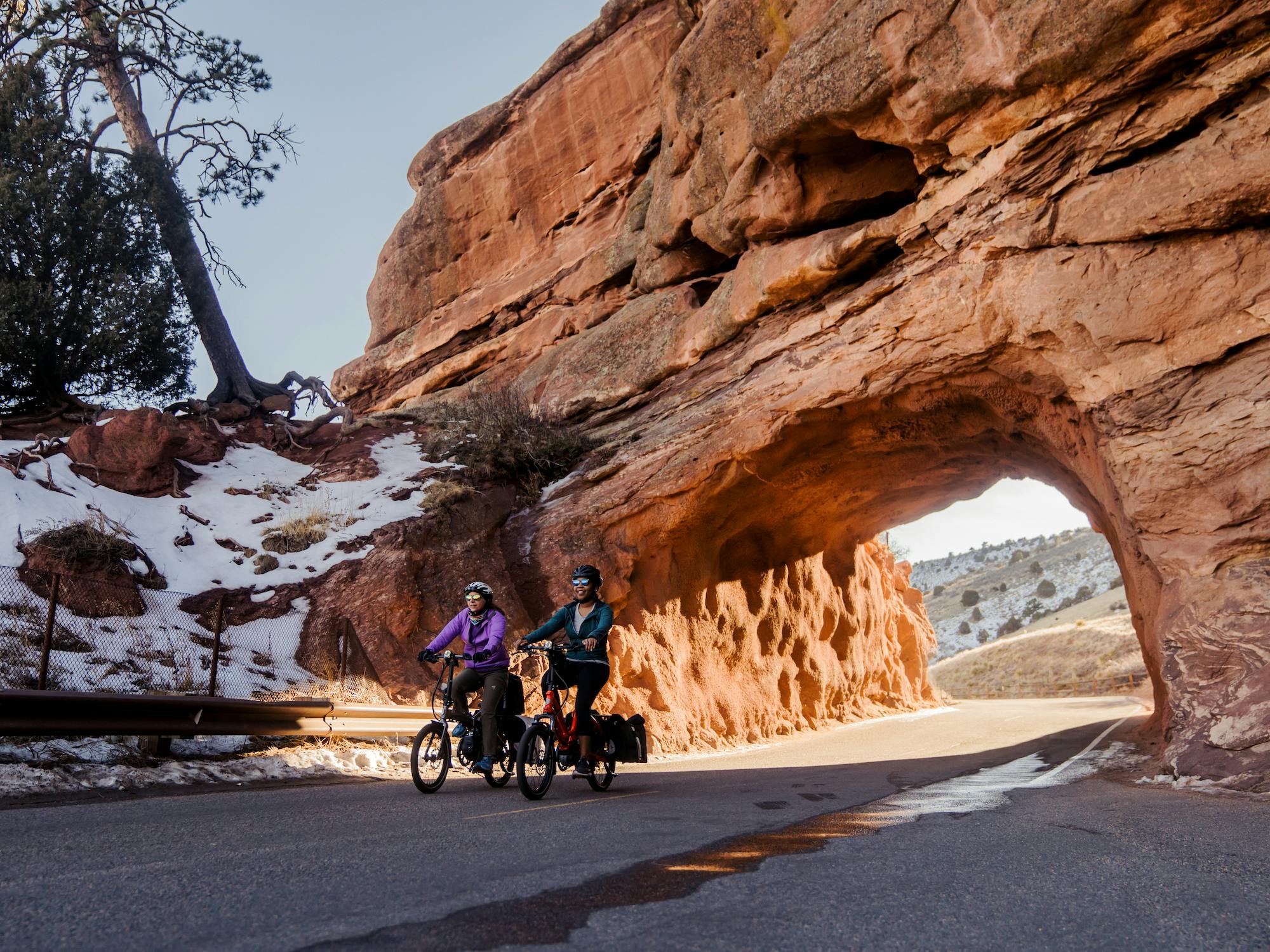 This op-ed was originally published in the January 2022 issue of BRAIN.
What an exciting time for our industry! Over the last 20 months, PeopleForBikes has been working around the clock to capitalize on all this new bike momentum, to improve bike infrastructure and the bike business nationwide. While I remain acutely aware of COVID-19's impact on our industry and society, every person I speak to, from company heads to sales floor associates, is seeing huge opportunities for bikes.
Who could have guessed that just eight months after BPSA and PeopleForBikes merged in 2019, we'd be confronted by the worst health crisis in a century. Initial concern for the health of our businesses quickly turned to wonder as America embraced bicycling like never before.
I'll leave predicting supply chain solutions and trends in consumer demand to the crystal ball experts, but I'd like to detail some recent positive changes in our industry that will last for decades.
Essential service: Just weeks after the pandemic began, states quickly realized the essential nature of bike shops and bicycling for both transportation and recreation. What a boost to industry morale and a lasting message about the cultural importance of the bicycle.
Consumer demand:  In 2020, 10% of American adults rode a bike for the first time in a year or more, or for the first time ever. Bike sales surged with 10% of American adults buying a bike and another 13% saying they would buy one next year. These trends continued into 2021, with NPD reporting the year-to-date market for bicycles up 69% over 2019. 
Repurposed streets: Cities immediately recognized the combination of reduced car traffic and demand for more places to safely recreate outdoors. Street closures suddenly made sense to mayors and the open streets and placemaking that happened in more than 200 cities created community when we needed it most. 
E-bikes on the roll: Cyclists across the nation bought just about every e-bike available in the last 22 months. This segment is key to our industry's growth and the legislative and regulatory environment gets more favorable every day. There's also growing awareness outside the bike industry that e-bikes are a serious transportation and climate solution. 
Federal funding: We secured major new funding for bike infrastructure — a 70% increase for paths and trails! Even more, Congress authorized a program to build connected bike networks and require all states to create Complete Streets standards.
Bike incentives: The Build Back Better package includes great news for bikes. Namely, an estimated $4 billion investment in electric bicycle tax credits, an $81/month individual bike commuter benefit and a combined $7 billion for climate and equity-enhancing infrastructure grants. 
These benefits don't happen without hundreds of hours of behind-the-scenes work by our staff, volunteer industry leaders, boards and committees. Our Coalition membership increased to 300 companies and our committees brought scores of new and diverse faces into industry processes. We are grateful and humbled by the engaged industry leadership and expertise that helps power our work (highlighted below) every day. 
Improved data: Industry leaders immediately saw the need for more information in rapidly shifting pandemic conditions. Within six weeks, we developed a data dashboard with weekly updates on sales, consumer insights and riding trends.
Accelerated infrastructure: Five cities — Austin, Denver, New Orleans, Pittsburgh, and Providence — accelerated their completion of safe, connected mobility networks. With our campaign push, they built nearly 400 miles of new bikeways, all within the last 24 months. 
Battery recycling: Powered by Call2Recycle, our new nationwide program works to make sure all electric bicycle batteries end up properly recycled and out of landfills. The bicycle industry is the first transportation sector united under one battery recycling solution. 
Fighting tariffs: Our industry teams helped save more than $140 million in Section 301 tariffs and are active in the ongoing exclusion process. We wrote a proactive trade agenda and will lead the fight against harmful tariffs and bike taxes, keeping costs low for suppliers, retailers and consumers. 
New initiatives: Our newly formed industry Sustainability Working Group tackles issues ranging from chemicals management and packaging to product life cycle, climate initiatives and more. We also formed an industry Diversity, Equity and Inclusion Subcommittee, bringing together 22 brands for peer learning and support. We're thinking critically about how to make the bike industry a more attractive place to build a career for traditionally marginalized communities. 
Industry campaigns: Our industry came together to fund and create Ride Spot, a platform to keep new and returning customers on their bikes and show them their next great bike ride. Designed to be welcoming and inclusive, Ride Spot reduces barriers to bicycling and challenges folks to ride more.  
Nearly everything has changed and we as an organization and an industry are meeting the moment. We owe our success to all of the leaders that brought our industry together under one trade and advocacy nonprofit association. Even more, we know this is just the beginning. 
While uncertainty about the pandemic and the supply chain lingers, the opportunity and optimism for more and better bike infrastructure, funding and policy and more Americans on bikes shines through. 
Finally, after a three-year absence, we're excited to bring the bike industry back together again for an in-person Bicycle Leadership Conference in Dana Point, California, March 21-23, 2022. 
Join us and let's keep the list of learnings growing. Let's lead our industry to a bright future for more and better bicycling and better bike businesses. We accomplish so much more together. Thank you, and let's keep America riding!