June 30, 2022
PeopleForBikes' Fly-In Brings Industry Leaders Back to Washington, D.C.
By: By Noa Banayan, PeopleForBikes' director of federal affairs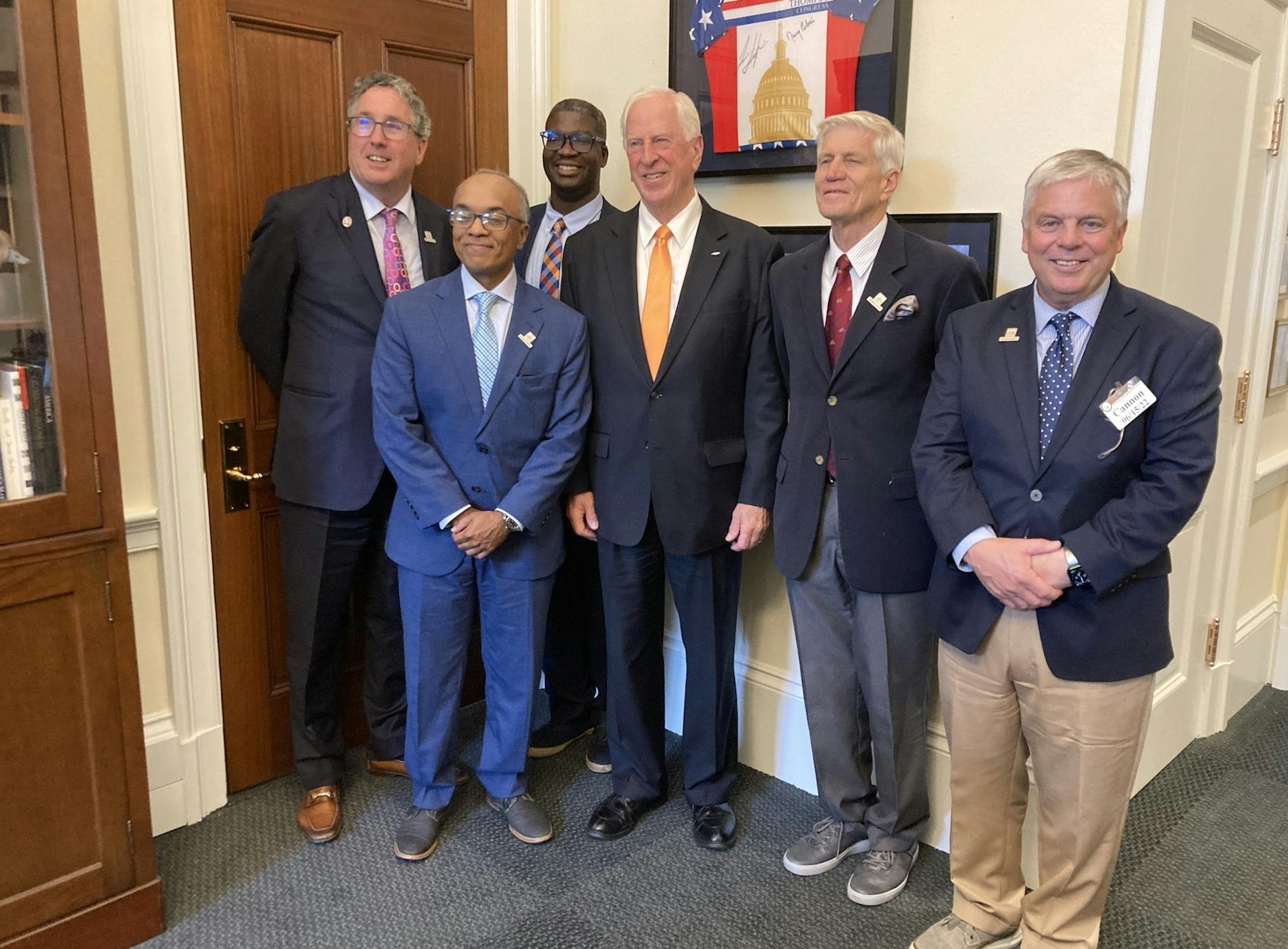 Focused on bikes as a climate policy solution and expanded electric mountain bike access, PeopleForBikes hosted our first industry fly-in since 2019.
PeopleForBikes convened a small group of bicycle industry leaders in Washington, D.C, June 14-15, 2022, to advocate for our shared federal policy priorities before Congress and the Biden administration. Executives from Rad Power Bikes, Specialized, Trek and Yuba Bicycles joined PeopleForBikes' federal policy team for a series of meetings with congressional offices and committees on both sides of the aisle and White House climate policy officials. 
Prior to the onset of the COVID-19 pandemic, PeopleForBikes hosted three "fly-ins" every year in Washington, D.C., bringing together representatives from across the U.S. bicycle industry to network, learn how to advocate and help move our policy goals forward. In 2019, we hosted a retailer fly-in in partnership with the National Bicycle Dealers Association, a women's fly-in and an executive-level fly-in. 
This year, with new security measures and COVID-19 protocols in place across Washington and federal buildings, we rebooted our fly-in program with a smaller group to hit the ground running in 2023. 
Our meetings ranged from positioning bikes and electric bikes as climate policy solutions to thinking ahead on recreation and electric mountain bike access on federal lands. We reconnected our industry members with congressional champions for bikes and e-bikes like Representatives Jimmy Panetta (D-CA-20), Mike Thompson (D-CA-05) and Earl Blumenauer (D-OR-03) to thank them for their leadership. 
Meeting with Republican staff on the House Natural Resources Committee and the Senate Energy and Natural Resources Committee, we covered the U.S. Forest Service's recently issued guidance for electric bicycle access and building support for America's Outdoor Recreation Act of 2022. 
Our group also met with the White House Council on Environmental Quality to discuss how to leverage electric bikes for emissions reductions policy and strategies, as well as how the bike industry is an active and forward-thinking partner in fighting the climate crisis. 
We ended the day on a high note with a happy hour co-hosted with our partners in advocacy, Protect Our Winters (POW), at Conte's Bike Shop in Washington, D.C. From hill staff to bike advocates to professional athletes, the space was filled with lively discussion on the intersection of all of our work to lower carbon emissions, expand bike access and grow bicycling across the U.S. Check out this video from POW Action Fund for the highlights!