June 17, 2019
Bike Industry Leaders Roll into Washington for Women's Fly-in
By: Noa Banayan, federal affairs manager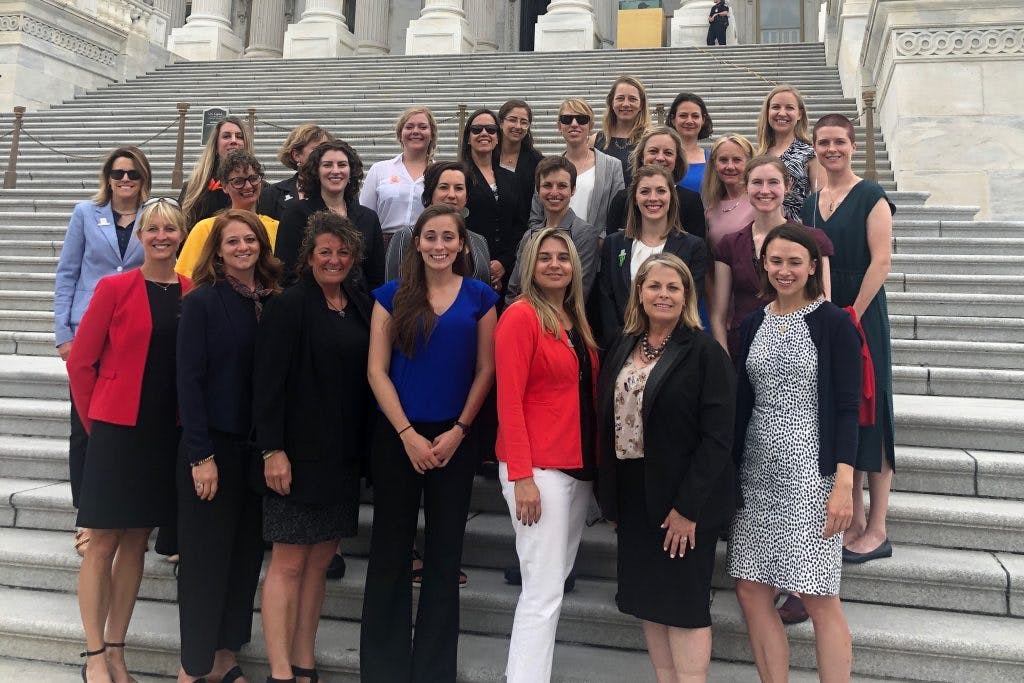 The 2019 PeopleForBikes women's fly-in.
Earlier this month, 24 women representing the U.S. bike industry converged in Washington, D.C., for the annual PeopleForBikes women's fly-in. Our largest fly-in yet presented a valuable opportunity to work with industry peers to promote federal funding for bike infrastructure policies.
Each PeopleForBikes fly-in centers around a full day of meetings with federal lawmakers or their staff, offering bike business leaders the chance to highlight the industry's contributions to local, state and national economies. Women's fly-in participants met with 30 offices on Capitol Hill to generate support for the prioritization of bikes in the 2020 reauthorization of the FAST (Fixing America's Surface Transportation) Act.
"Speaking regularly with elected officials helps industry members understand the work we do in support of better bike policies and, more importantly, it transforms individual business owners into some of the nation's best advocates for bikes," said Jenn Dice, PeopleForBikes' COO.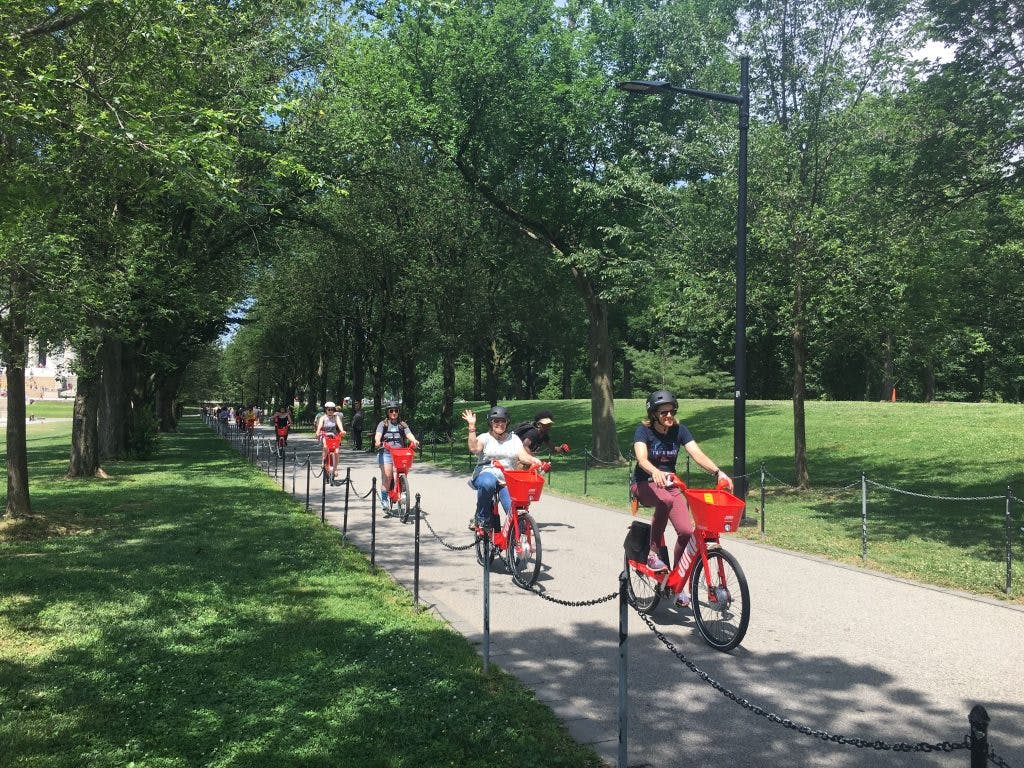 Attendees met with legislative staff in teams of three to five, and each meeting was led by an executive from the elected official's state or district. The format demonstrates the industry's alignment in driving its policy agenda forward, while also offering participants a front-row seat to lawmakers at work.
"Being a part of the PeopleForBikes lobby day reinforced and amplified my desire to continue pushing for policy that supports local infrastructure, recreation access and safer streets. These policies are good for our business, and good for the bike industry as a whole," said Allison Straub, president of Burley Design in Eugene, Oregon.
This week brings together every sector of the bike industry, from retail to manufacturing to legal and advocacy, and connects individuals from each to their elected representatives, providing the critical opportunity to talk about what matters most to the industry and to riders.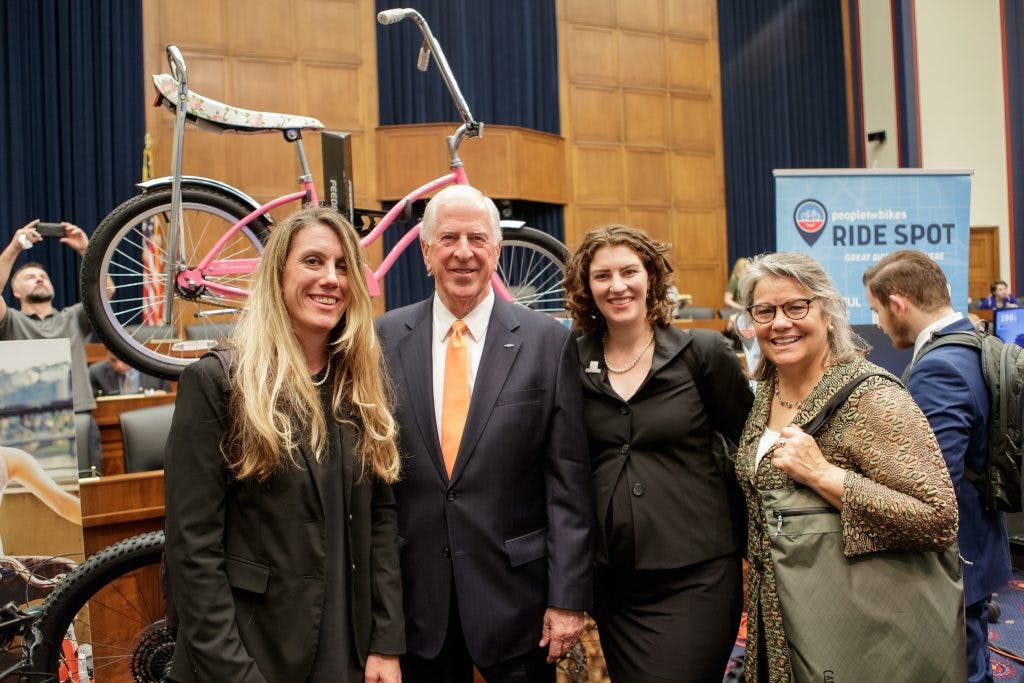 "As someone who represents injured bicyclists, and who is always advocating for safer cycling and better/more infrastructure for cycling, I felt like this trip was my first real opportunity to influence the people in our government who make those decisions," said Megan Hottman, founder, attorney, and cycling advocate at Hottman Law Office.
To Congress and lawmakers, this week of political advocacy from women executives show the progress being made — and the work still to be done — in diversifying and emboldening the bike industry to make biking more accessible and enjoyable for all Americans. "In an industry that is predominantly white, cisgender men, the women's fly-in empowers one of the underrepresented populations in this industry to collaborate, make their voice heard and directly influence the funding that is required to provide infrastructure for new and existing bike riders," said Jessica Grenwis, Quality Bicycle Products' VP of marketing, attending the women's fly-in for her second time.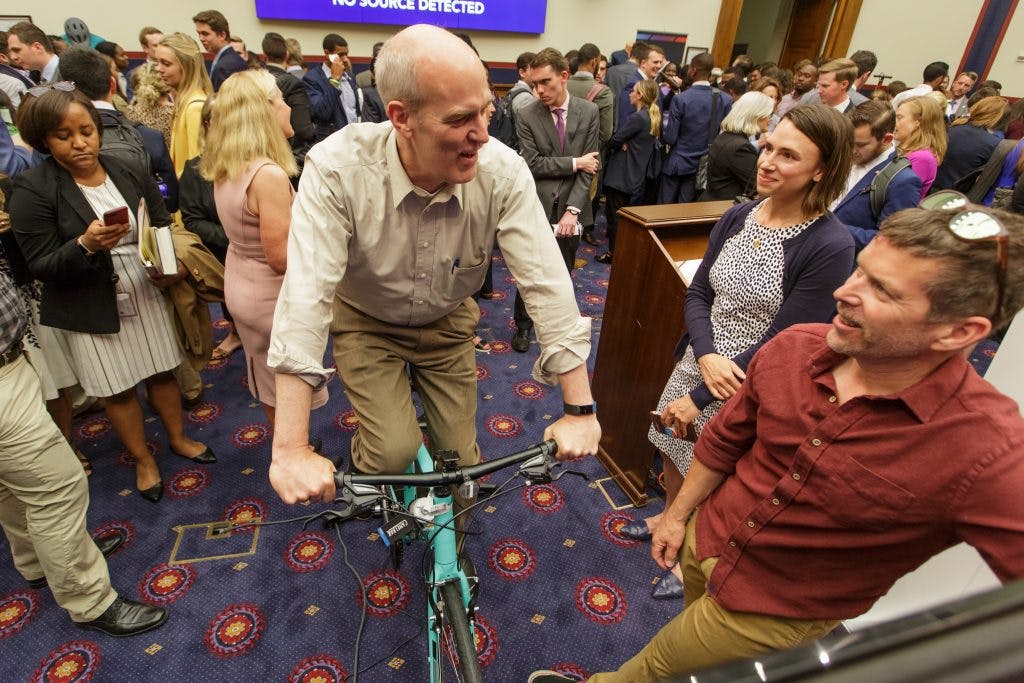 The June fly-in coincided with our largest-ever Congressional Bike Fest on June 5, attracting more than 600 congressional staff interested in bikes, plus two members of Congress who are part of the Bike Caucus. This event is both a fun and casual networking opportunity for the fly-in participants after a long day of meetings and a way for the bike industry to showcase the latest and greatest products to the Hill. Bike Fest is an energizing reminder that people in D.C. working behind the scenes on policy care about bikes, whether from an individual rider perspective, as a business interest or as a sustainable and efficient mode of transportation that can modernize cities and outdoor recreation — provided they work to ensure funding for such projects.
We wrapped up our week in D.C. with an e-bike tour around the National Mall. JUMP provided 30 of their dockless e-bikes for the ride, allowing the group to enjoy a leisurely cruise around various historic monuments.
Interested in learning more about or participating in future PeopleForBikes fly-ins? Please contact Jordan Trout.