March 31, 2022
U.S. Forest Service Finalizes Guidance for Electric Bicycle Access
By: Rachel Fussell, PeopleForBikes' eMTB policy and program manager and Noa Banayan, PeopleForBikes' director of federal affairs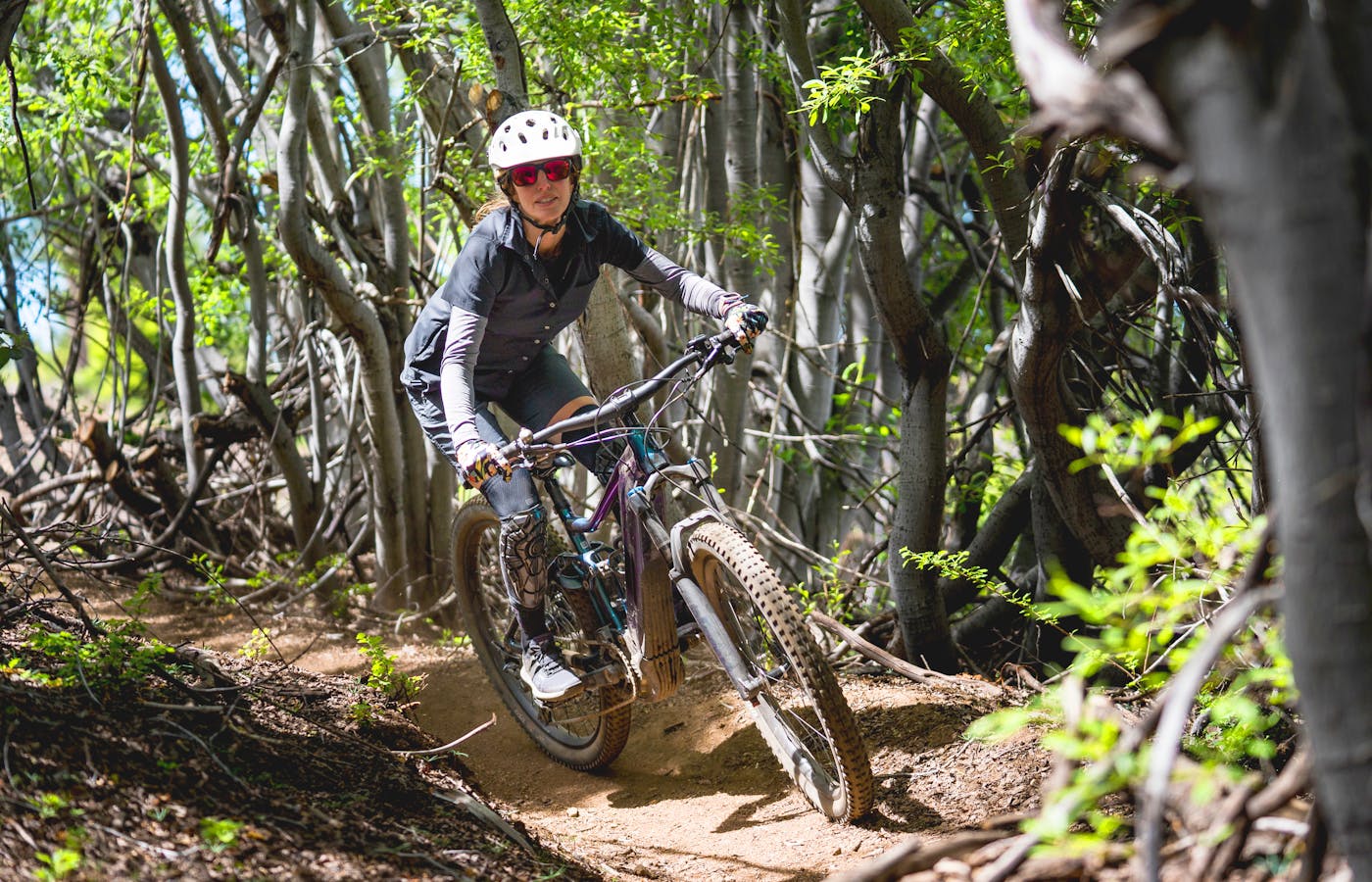 Electric Bicycles will remain classified as motor vehicles, but the guidance offers new tools for land managers to determine electric bicycle access.
On March 31, 2022, the U.S. Forest Service (USFS) finalized guidance for electric bicycle access on National Forest System (NFS) trails and grasslands. The guidance largely reflects the USFS's 2020 proposed directives for electric bicycle access: Electric bicycles will remain classified as motor vehicles but local land managers can now recategorize trails from nonmotorized to motorized to allow electric bicycle and e-mountain bike access. The finalized guidance answers our call for local land managers to determine electric bicycle access by the three class system, but fails to go far enough on reclassifying electric bicycles as nonmotorized.
"Expanding opportunities for electric bicycle riders to access National Forest System trails is an important step forward," said PeopleForBikes President and CEO Jenn Dice. "While we will continue to urge the U.S. Forest Service to reclassify Class 1 electric bicycles as nonmotorized, we encourage local land managers to implement this guidance for more accessible, equitable and diverse electric bicycle ridership on our public lands."
Specifically, this new guidance will: 
Establish new criteria for designating Class 1, 2 and 3 electric bicycles on National Forest System trails, roads and lands.
Create specific criteria for designation of motor vehicle use on trails and guidance for designated electric bicycle use on trails. This includes an additional category (Trails Open to Electric Bicycles Only) to identify classes of motor vehicles on a motorized vehicle use map.


Add an objective to consider emerging technologies, such as electric bicycles, that are changing the way people access and recreate on NFS lands.
PeopleForBikes remains a strong advocate for the reclassification of electric bicycles as nonmotorized across federal public land jurisdictions. We submitted a public comment in 2020 in response to the USFS proposed revised directives requesting a change in classification alongside the inclusion of the 3-class electric bicycle definition, which was successful. 
Electric mountain bikes (eMTBs) offer a low impact, emissionless and quiet solution to helping more Americans enjoy the outdoors and our public lands. Ample studies and pilot projects like that in the Tahoe National Forest show that Class 1 eMTBs and traditional mountain bikes are similar modes of recreation in terms of components, speed, impacts to trail and health benefits. Class 1 eMTB use does not create any different effects to singletrack trails or social experiences while riding.