November 4, 2019
PeopleForBikes Connects Bike Executives with Federal Lawmakers
By: Noa Banayan, federal affairs manager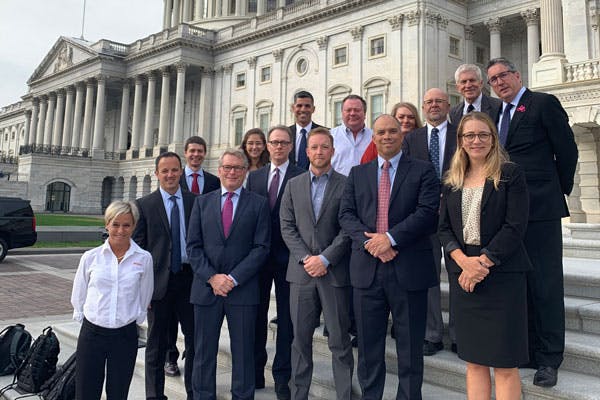 Leaders from ten different bicycle companies joined PeopleForBikes in Washington DC to advocate for bike infrastructure funding.
On Wednesday, Oct. 30, PeopleForBikes hosted bicycle industry leaders from across the nation in Washington, D.C. to advance the industry's priorities at the federal level. Through our executive fly-ins, business owners become policy leaders, and show lawmakers the connection between ridership, business and infrastructure.
Eleven executives met with 25 members of Congress and staffers to discuss the need for significant funding increases to key bicycling programs in the 2020 transportation reauthorization bill, and reinforced the industry's call for tariff relief amidst the ongoing trade dispute with China. Our top infrastructure requests were endorsed by more than 70 companies, large and small, in a letter shared with lawmakers earlier this week.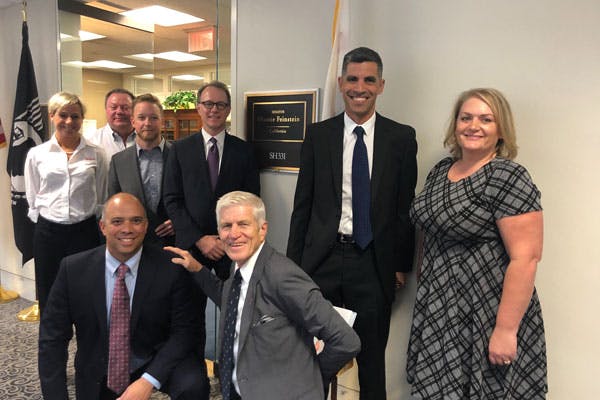 Nearly half of the participants were attending their first fly-in — a sign from the industry that more and more leaders are seeing the value in federal advocacy for policies that benefit their riders. "Using our voice to secure better bicycling infrastructure should be a priority for all bike business owners," said Pacific Cycle President Nando Zucchi, who joined the fly-in from Madison, Wisc. "When our customers have fun and find safe places to ride, our industry thrives alongside them."
Federal policy for all surface transportation programs is set to expire in less than a year. This fly-in came as key committees negotiate the new bill. Weighing in now is crucial to ensuring that funding for bikes is included and prioritized as a part of a 21st-century transportation network. Bike industry leaders help members of Congress to understand the role bikes play in their communities and how the federal government can best serve multimodal needs.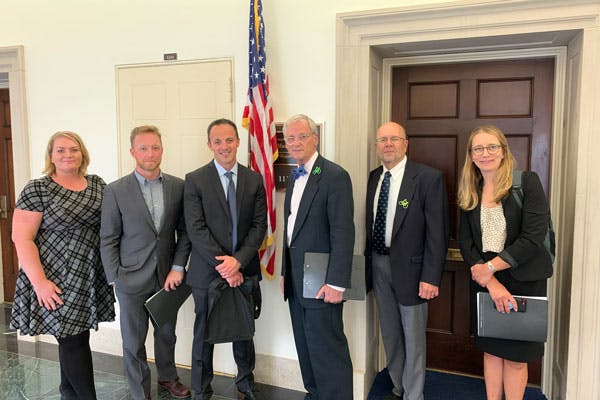 A common theme across our meetings was the need to educate our elected officials about the power, utility and growing use of e-bikes. Claudia Wasko, general manager of Bosch eBike Systems Americas, said, "as the fastest growing sector of the market continues to expand, Congress must modernize our transportation networks for those choosing e-bikes and other alternative modes."
PeopleForBikes and its partner businesses will continue to aggressively work with allies on Capitol Hill pursuing policies that are beneficial to bicycling and the bike industry. Please contact Jordan Trout (jordan@peopleforbikes.org) if you're interested in joining one of these events.