September 19, 2022
The Power of A Bike Park
By: Nick Aguilera, PeopleForBikes' youth and community partnerships manager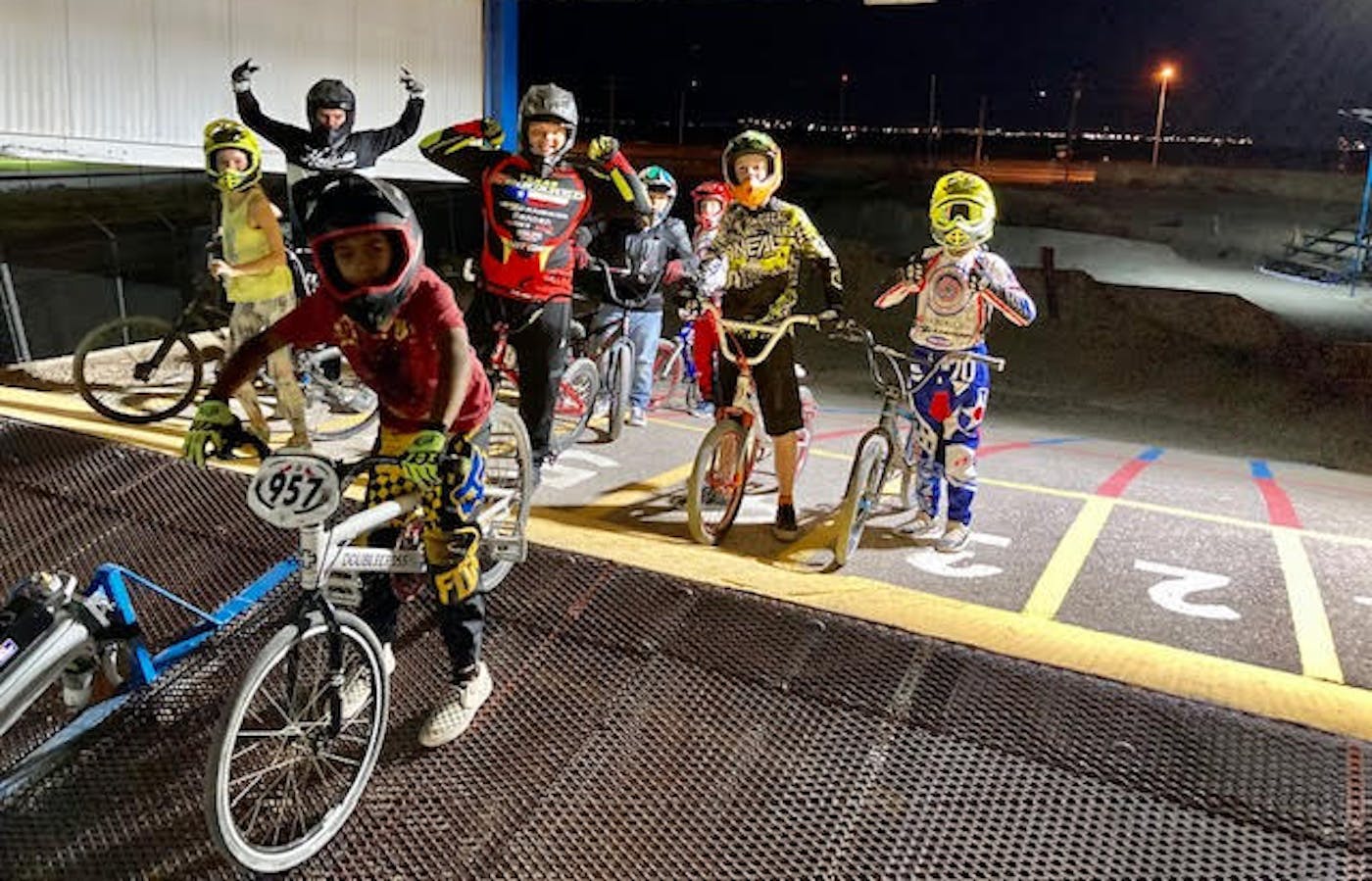 Photo Credits: Desert Downs Bike Park
In El Paso, Texas, the Desert Downs Bike Park is breaking down barriers to entry, showcasing the positive economic, health, and community-building benefits of biking.
"We are a huge mountain bike community but we didn't have anything that was good for kids to learn how to mountain bike in a safe, controlled environment," said Brian Canales, board member at Desert Downs Bike Park and Mountain Action Sports El Paso (MAS El Paso), a nonprofit that promotes mountain sports and trail stewardship in the greater El Paso region.
Founded in 1978, Desert Downs is Texas' oldest BMX park. In 2021, the park partnered with MAS El Paso to expand its mountain bike trails and features in accord with rising local interest in the sport. Later that year, PeopleForBikes awarded Desert Downs a community grant to help fund the expansion. In building out the park, Desert Downs and MAS El Paso hope to reduce barriers to bicycling for people of all ages, skill levels and incomes. 
When it's open, an average of 25 kids and seven adults visit Desert Downs every day, and participation is growing. By offering bike clinics, camps and competitions in both English and Spanish, the park is much more than just off-road bike infrastructure. Although greater El Paso has more than 120 miles of singletrack mountain bike trails, maintained with the help of partners like the Borderlands Mountain Bike Association, many are remote and designed for more advanced riders. There's a need for bike facilities closer to home that are designed to accommodate all ages and abilities. 
"You get a lot of rogue trail builders who really don't have the experience to build jumps and features properly," said Canales. After building beginner and intermediate routes for people to practice mountain bike jumps, Desert Downs is making plans to develop natural features like tabletop jumps and drops that simulate riding on trails around the city, continuing to ensure that people can continue to level up their bike skills.
Desert Downs also puts an emphasis on building accessible, inclusive spaces for youth, which has a positive impact on the community at large. Likewise, parents and teachers have noted that the enthusiasm and joy that kids have for riding provides a strong incentive for them to work hard in school. 
"I've had parents come up to me and say, 'You know, we appreciate what you're doing. It's because of my son coming here that I can see a difference in his behavior at home and at school,'" said Canales, noting that many kids sign agreements that make riding at the park conditional on academic performance. "It gives them that incentive to do well in school because they want to come out to the track and ride. We also do other things like give 'track bucks' if they get all As or all Bs to buy snow cones or ice cream." 
Canales' observations are backed up by research. While there are extensive studies showing the health benefits of bicycling more broadly, Outride — a nonprofit that focuses on getting more youth bicycling — maintains a research library specific to adolescents. In "Riding for Fun, Friends, and Freedom," Outride summarizes data from its middle-school-based bicycling education program: Bicycling has the power to better engage students, helping them build new skills while supporting their physical and mental health. As an added bonus, the more kids Desert Downs gets on bikes, the more adults follow suit. Appropriately, in 2022, Outride also awarded the park a grant to continue its expansion efforts.
"I get parents at the track all the time who tell me they haven't been on the bike in 20 years," said Canales. "And then I'm saying, 'Well, you know what? We have a bike here for you!' And that's when they fall in love with the sport.'" Canales has seen young bike riders inspire their mothers, fathers and siblings to ride for the first time — Desert Downs even maintains a fleet of rental bikes for this purpose. "If you're an adult and you don't know how to ride, we'll show you how and give you lessons or give your kids lessons," he said. "There are a lot of single mothers, a lot of single fathers out there who either don't have the time or the knowledge of teaching their own kids how to ride a bike."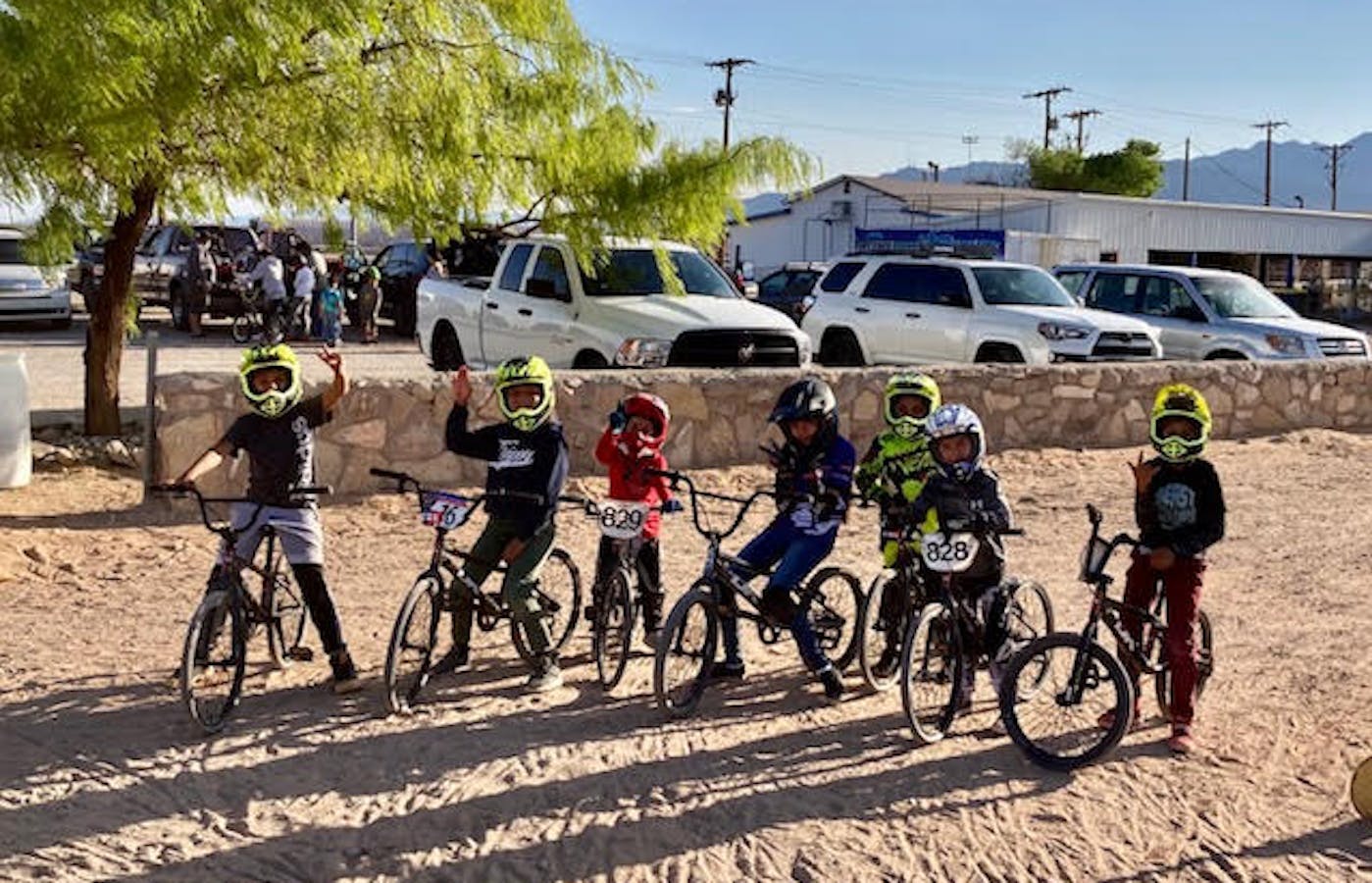 Desert Downs charges $5 for bike rental at the park and $7 for park use. If youth would like to race with the local USA BMX chapter, it's an additional $3 to compete. Renting bikes to adults and youth at such a low cost is one small piece to getting more people riding at the park, but sometimes it's not enough. For those who can't afford rental or competition costs, Desert Downs and local bike shops provide sponsorship funds.
Reducing barriers to the cost of entry is critical to make biking better for everyone. "Mountain bikes are expensive," said Eddie Sanchez, outreach coordinator at MAS El Paso, adding that community buy-in will take time and support. Desert Downs is also completely bilingual, an important feature in a community where 81% of the population identifies as Hispanic or Latino and 65% of people speak Spanish at home. "We're trying to get kids to be lifelong riders," said Sanchez. "An elitist kind of mindset has shifted completely since the pandemic." 
Desert Downs is seeing strong support from local bike shops including The Shock Lab, Crazy Cat Cyclery and Border Bicycle. "A lot of technicians will come out and help put the bikes together and maintain the bikes," said Canales. "They all donate whatever they can, whether it's monetary or equipment like tubes, tires, pedals and more." 
Local restaurants and businesses have also stepped up to support the park, noting how cycling and bicycle infrastructure bring tangible economic benefits. "We've had several different restaurants in Northeast El Paso say 'I want to participate. Here are some gift cards to be part of the trophies,' or donate coupons for free kids meals," said Canales.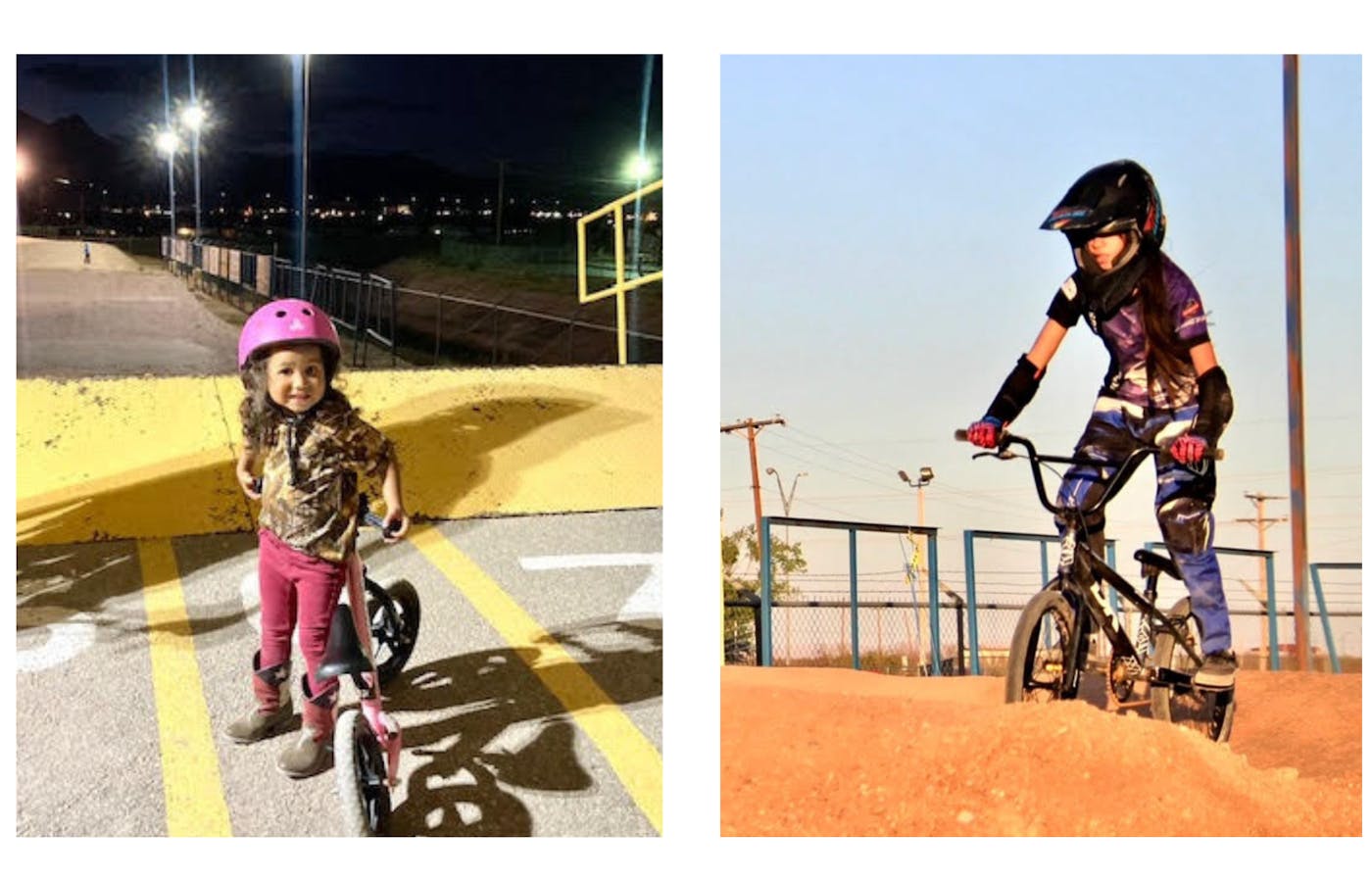 Desert Downs and MAS El Paso hope that city and district representatives, as well as the El Paso community at large, will up their support for bicycling and the economic and public health benefits bikes offer. Representative Alexsandra Annello has been a huge advocate for Desert Downs and more political support is necessary to push for more bicycle parks and infrastructure in the city. In time, Desert Downs hopes to partner with the city of El Paso to develop additional bike parks throughout the city. 
"People have come from all over the city and they're like, 'Oh! We want this on our side of town," said Sanchez. "Minds are slowly shifting."
PeopleForBikes is proud to have awarded a Fall 2021 Community Grant to support the Desert Downs Bike Park. Outride also granted the park a Spring 2022 Outride Fund grant, bringing Outride's investment in youth cycling projects around the country to more than $1.5 million.