December 14, 2022
PeopleForBikes Announces 2022 Industry Community Grant Recipients
By: PeopleForBikes Staff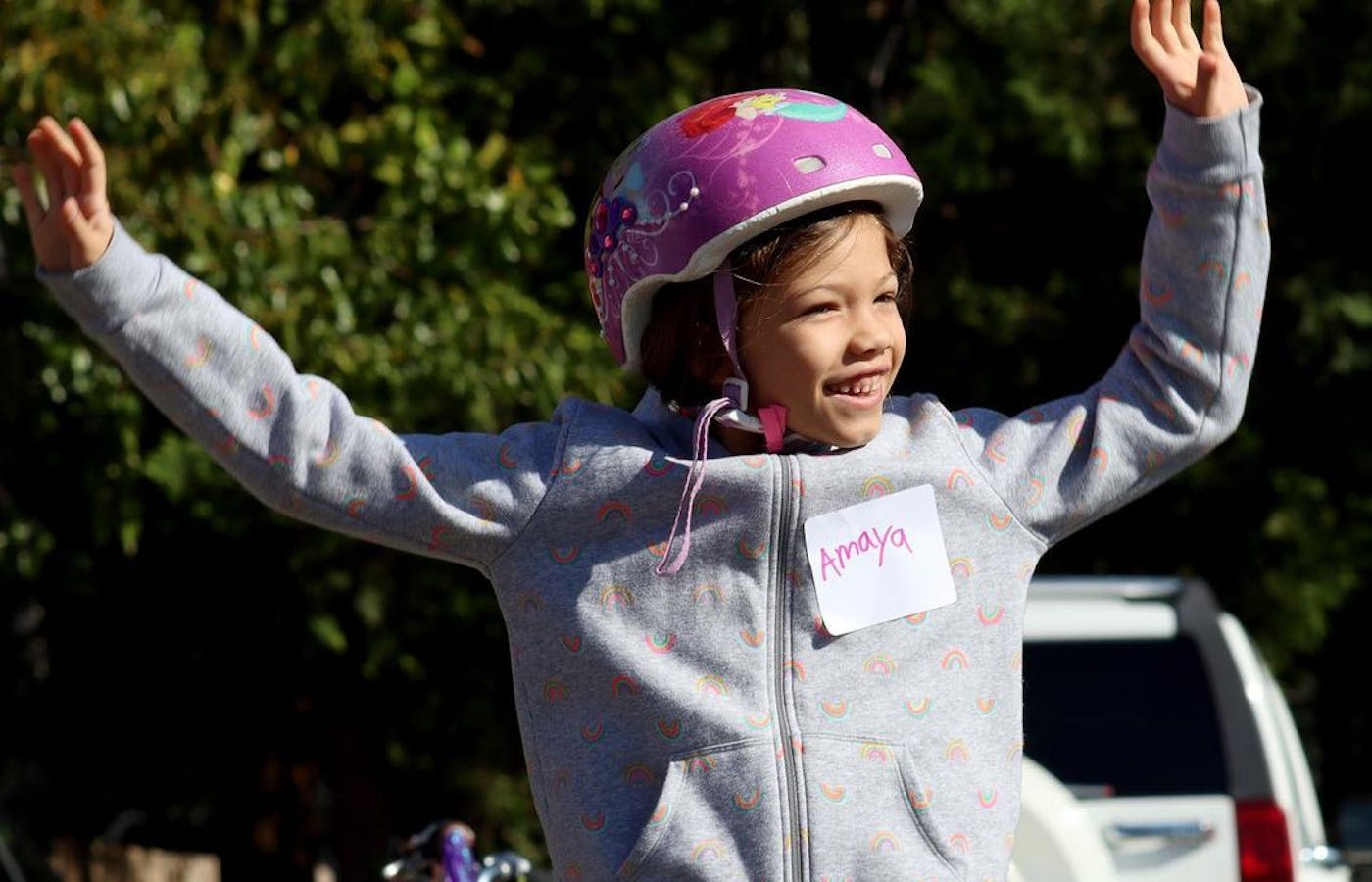 Girls in Gear is one of this year's 11 grantees.
The 11 projects funded in 2022 will support bicycle infrastructure and advocacy projects across the U.S.
PeopleForBikes, a national bicycling advocacy organization, and the U.S. bicycle industry's trade association announced its latest round of community grants totaling $92,000. The 11 projects funded in 2022 will support bicycle infrastructure and advocacy projects across the U.S. 
PeopleForBikes' Industry Community Grants Program is funded through the Employee Pro Purchase program, which collects donations from individuals who work in the bike industry and take advantage of pro-pricing discounts on new bikes and bicycling equipment. Cannondale and Trek currently participate. 
Since 1999, the PeopleForBikes Industry Community Grants Program has funded more than 400 projects in all 50 states totaling more than $3.6 million in direct funds. The total funding this year represents more than 1,000 individuals in the bike industry who gave back to grow bicycling through an employee pro purchase. 
"Seeing the industry come together to support community grants big and small continues to be incredibly inspiring," said Jenn Dice, president and CEO of PeopleForBikes. "We thank the companies and thousands of employees that contribute to this important program. These projects will make a tangible difference in 11 communities while aiding our larger mission of getting more people on bikes more often and making biking better for everyone." 
The Center of Southwest Culture
Albuquerque, NM 
This grant will support Story Riders, a program at The Center of Southwest Culture, Inc. that empowers Indigenous and Latino youth to reconnect with their natural and cultural heritage, all while providing practical training in bicycle safety, maintenance, and guided cycling experiences. Each student will take home the bike they work on and a new helmet. 
BikeHouston
Houston, TX 
BikeHouston will use the funding to launch Gear Shifters, an advocacy training program for BikeHouston staff and volunteers. Gear Shifters will expand and enhance advocacy efforts by representing the needs of people who ride bikes at public meetings, as well as in conversations with elected officials, community groups, and developers.
Bike Works Seattle
Seattle, WA 
Bike Works Seattle's mission is to promote the bicycle as a vehicle for change and a tool for building resilient communities. This grant will be used for general operating support, more than 80% of which will go directly to youth, adult, community, and environmental cycling programs and services. 
Trails Utah
Salt Lake City, UT 
Trails Utah will use this grant to launch a pilot project to modify existing trails with the specific goal of accommodating adaptive mountain bikers. Funds will be used to purchase equipment and signage, as well as pay for physical trail work by the Utah Conservation Corps.
Trailnet
St. Louis, MO 
Trailnet works to foster healthy, active, and vibrant communities where walking, bicycling, and the use of public transit is a way of life. Funding will help accelerate the installation of safer mobility networks in St. Louis by focusing on high-crash corridors, which are predominantly in Black and underserved communities. 
Red Line Parkway Initiative
Austin, TX 
The Red Line Parkway Initiative empowers diverse communities to enjoy, develop, and enhance the Red Line Trail and Parkway, a 32-mile, multimodal rails-with-trails project. Grant funds will support a portion of 2023 engagement activities with an emphasis on social equity and physical and mental health. 
Girls in Gear
NJ, DC, VA, and MD 
Girls in Gear teaches life skills through bike skills to help young female riders build confidence on and off their bikes. Funding will be used for coach training and support, as well as program supplies, to ensure every girl has the chance to safely and confidently bike through life.
Community Action Duluth
Duluth, MN
Community Action Duluth's BikePlus program provides those recently released from incarceration with a free bicycle, helmet, and bike lock. This grant will allow Community Action Duluth to continue its efforts and reach more people in need. 
CorpsTHAT
Baltimore, MD 
This grant will fund bikepacking trips for those in Deaf community in the Mid-Atlantic region, offering environmental education, leadership training, and essential bicycle maintenance. Funds will also be used to provide a day trip for groups to a gravel or mountain biking trail, allowing for local community connections.
Salem Bike Vision
Salem, OR 
With this grant, Salem Bike Vision (SBV) will host three community rides in 2023, working to educate the public about what makes for effective bike infrastructure and helping identify areas where safety is lacking. The organization will also engage local decision-makers around opportunities to use the city's recently passed bond for safe bike infrastructure.
Dunn Gardens
Seattle, WA 
Dunn Gardens will use funding to purchase and install two bike racks, which will allow for more car-free commuting and send a welcoming message to the many visitors in the neighborhood who rely on bicycles for transportation.