June 1, 2021
Our Top Vacation Spots for Biking
By: Jack Foersterling, copywriter and editor at PeopleForBikes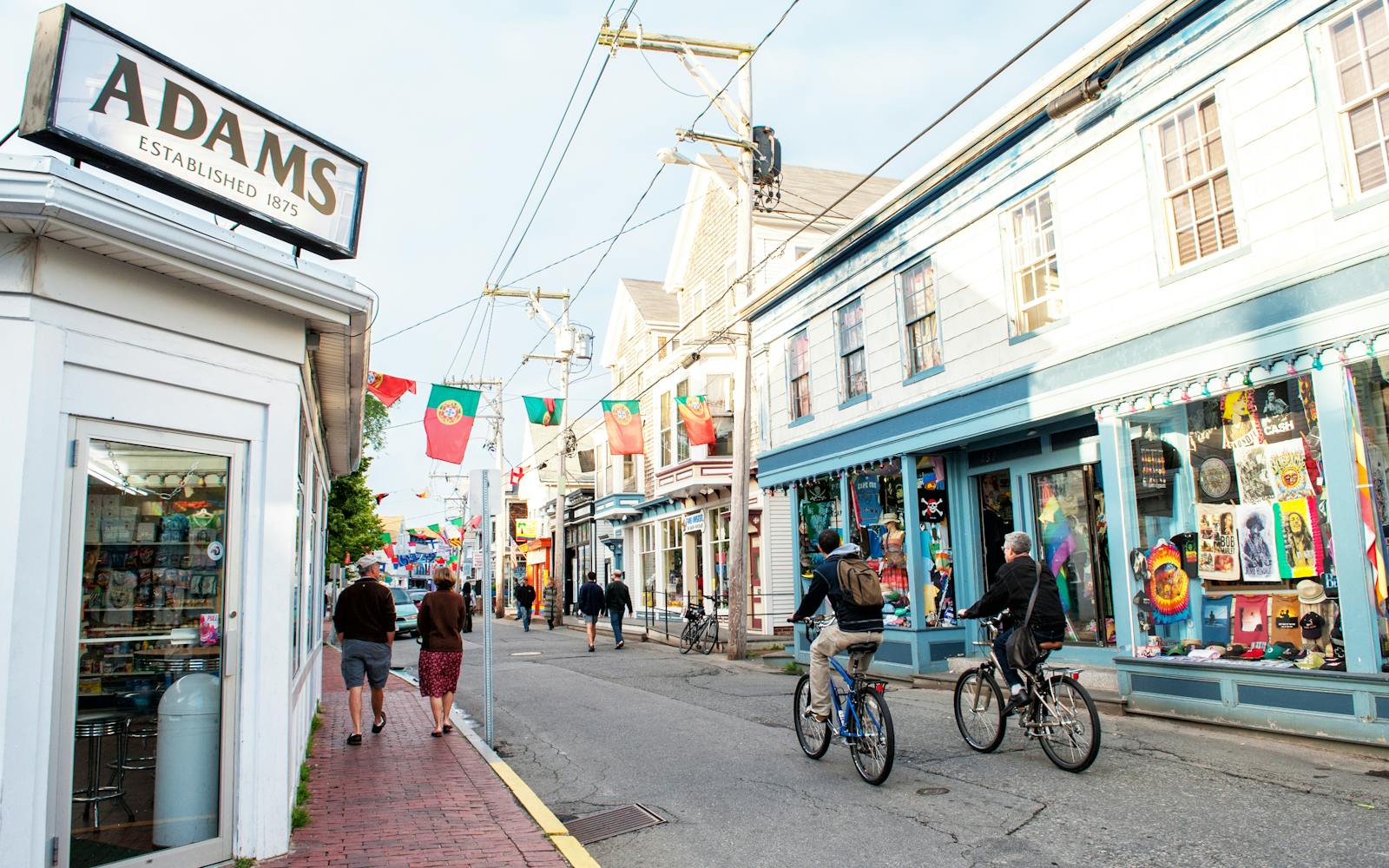 From world-class mountain biking to wine tasting tours on two wheels, don't forget to bring your helmet the next time you pack your bags.
For most Americans, the pandemic forced leisure travel to the back burner throughout 2020. Instead, people began to explore the outdoors closer to home: A survey of American adults conducted by PeopleForBikes found that, in 2020, 10% of American adults engaged in bicycling in a new way and that 87% of those new riders plan to keep riding in a post-pandemic world.
For those looking to combine their newfound (or longtime favorite) hobby with their next getaway, here are five vacation cities to experience by bike.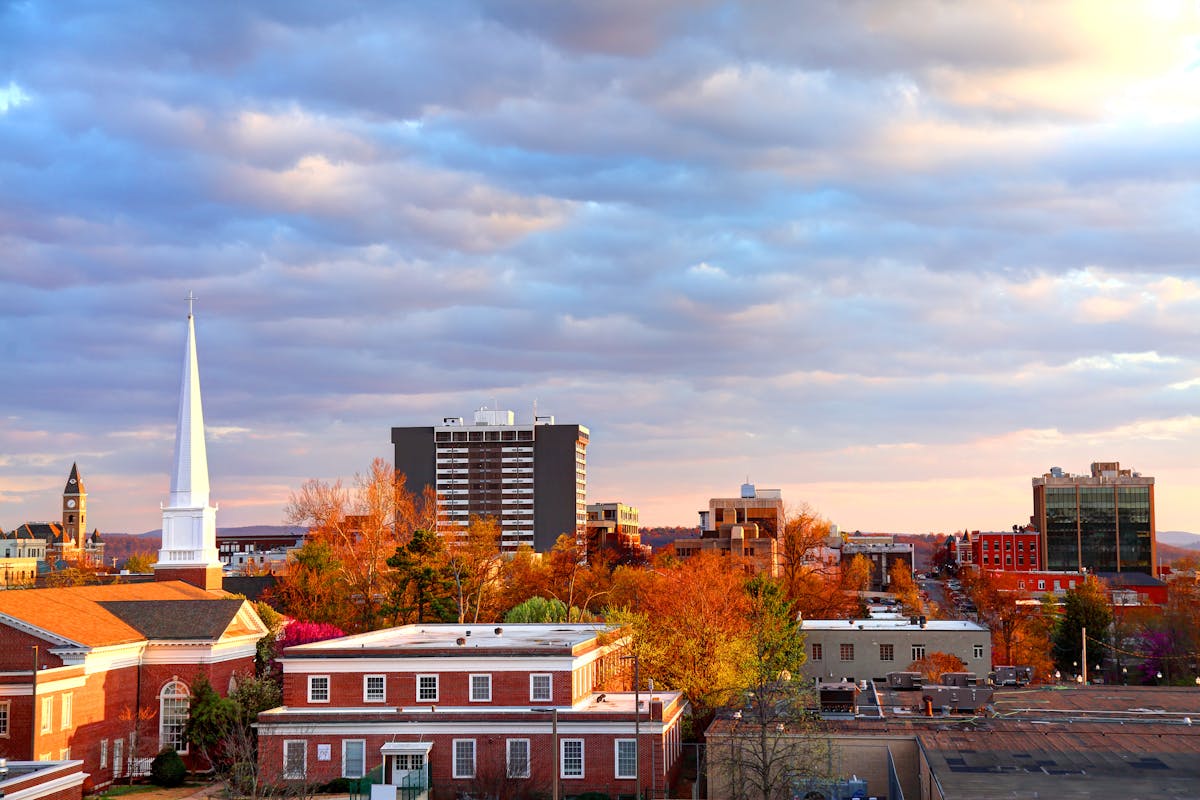 In a region known for great mountain biking, Fayetteville stands out, although that hasn't always been the case. "Trying to ride a bike across town as a kid and even into my teenage years, we didn't have any bike lanes and there wasn't even a sharrow until the early 2000s," said Fayetteville Mobility Coordinator Dane Eifling. "Then, our mayor got support to fund a trails program. No one knew quite what it was at the time, but it led to the creation of the backbone of our trail system today."
Since the installation of its first trails, Fayetteville's bike network has grown exponentially. Eifling nods to smart planning by the city being a major factor behind the network's success. "We built trails that would get the most use — not ones that would be the cheapest or most convenient to build," said Eifling. "Focusing on trails that would get the most activity first helped us get funding and support to build more."
Today, Fayetteville is one of the best cities to visit for hardcore bike enthusiasts and general outdoor recreationalists alike, reflected in its top Community Score among all medium-sized cities in our 2021 City Ratings. For mountain bikers, 50 miles of paved multi-use paths throughout town mean you never have to load up the car to access a great ride. Dozens of trails, including brand new Centennial Park, are within a short pedal from town, offering up enticing terrain for riders of all abilities. And if you're looking for an epic road ride, Fayetteville's unique topography allows for some all-time rides. 
"We host a lot of world-renowned stage races," Eifling said. "The rolling hills of the Ozarks are the perfect terrain for those looking for something advanced." 
Trying to spend more time around town? Eifling says there's a laundry list of hotels that cater to bicyclists throughout Fayetteville's downtown area. "You can stay at a bike-friendly hotel and easily ride to a coffee shop or take a leisurely ride on the paved trails," said Eifling. "Our recreational trails follow along the creeks to avoid major hills and the trees lining the water keep things shaded and cool during the summer months. You can truly see all of Fayetteville from a bicycle."
Going forward, Fayetteville is working to build a shared-use paved trail within a 10-minute walk of every resident, a goal that's 80% complete. Once it's done, it'll benefit visitors too.
Looking to add a little pedal power to your next relaxing tropical vacation? Look no further than Key West, Florida, one of the top 10 small cities in our 2021 City Ratings. Perched at the southernmost tip of the U.S., just 90 miles north of Cuba, the island is known for its bright, pastel-colored architecture, lively nightlife, beaches and historic sites. It's also best experienced on two wheels. 
Sizing up at just under five square miles, Key West is incredibly bikeable — it takes less than half an hour to bike from one end of the island to the other. Car-Free Key West, a program developed by the city's planning department dedicated to promoting a smart and attainable future for the island, champions a "Park It and Forget It" approach to visiting by car. Once you arrive, everything you'll need is an easy walk or bike ride away.
Key West's tourist destinations include everything from the Southernmost Point, an Instagram-worthy spot marking the lowest latitudinal point in the continental U.S., to the Ernest Hemingway Home and Museum, which offers daily tours of the famous writer's estate. Pedaling around southern Florida all day is sure to work up an appetite, and the island's main drag — Duval Street — is flush with restaurants and bars serving up local specialties like fried conch.
Round out your trip with a truly unique bicycling experience: the Florida Keys Overseas Heritage Trail. Paralleling U.S. Highway 1, a designated National Scenic Highway, this paved, multi-use trail stretches nearly 100 miles between Key Largo and Key West. Crossing 23 historic Flagler Railroad bridges built at the turn of the 20th century, the trail passes through some of the most scenic nature southern Florida has to offer. It also offers access to two national parks, four wildlife refuges and 10 Florida State Parks, making it a must-pedal for nature and bicycling lovers alike.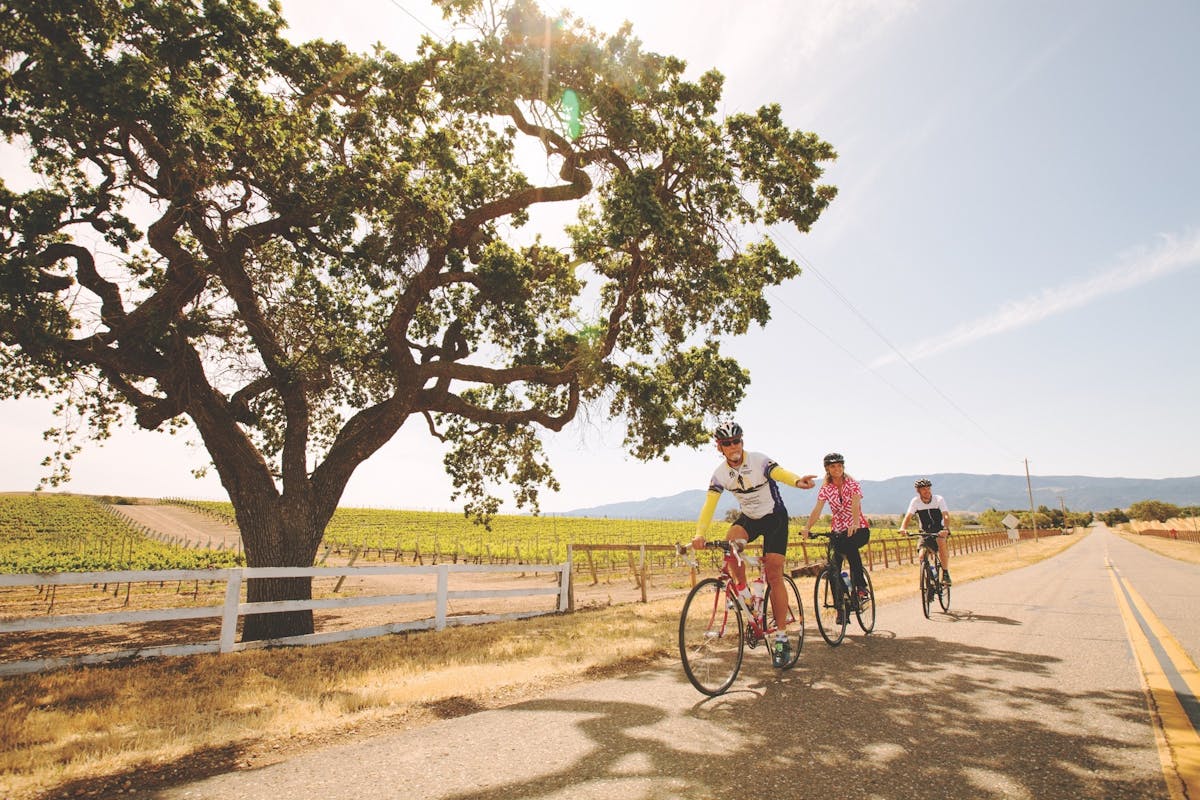 Solvang, California, nestled in a lush valley about 125 miles north of Los Angeles, is easily one of the most unique destinations on this list. Part wine country, part Danish, this southern California treasure is truly one of a kind. 
Solvang prides itself on being "a little slice of Denmark in Southern California," and when you walk through the quaint downtown, it's easy to see why. Old-world Danish architecture lines the streets and Solvang's rich cultural heritage is evident around every corner. Like many of the customs borrowed from its lineage, Solvang is also an amazing place for bicycling, ranking fifth out of 307 small U.S. cities in our 2021 City Ratings.
The surrounding rolling hills are home to some of the best road riding in the United States. Solvang is the spring basecamp for many pro cycling teams training in the U.S. and there's an abundance of wine country cycling tours available to riders of all abilities. Upwards of 125 wineries speckle the Santa Ynez Valley, serving as pit stops for private tastings. Whether you come for the biking and stay for the wine, or vice versa, Solvang is the perfect destination for folks looking for the very best of both. 
Back in town, more than 35 restaurants within an easy biking distance of 18 hotels offer up international cuisine (and more wine) for the appetite you surely worked up while out in the saddle. Plus, it's California — even in the coldest winter months, daytime highs average around 66 degrees.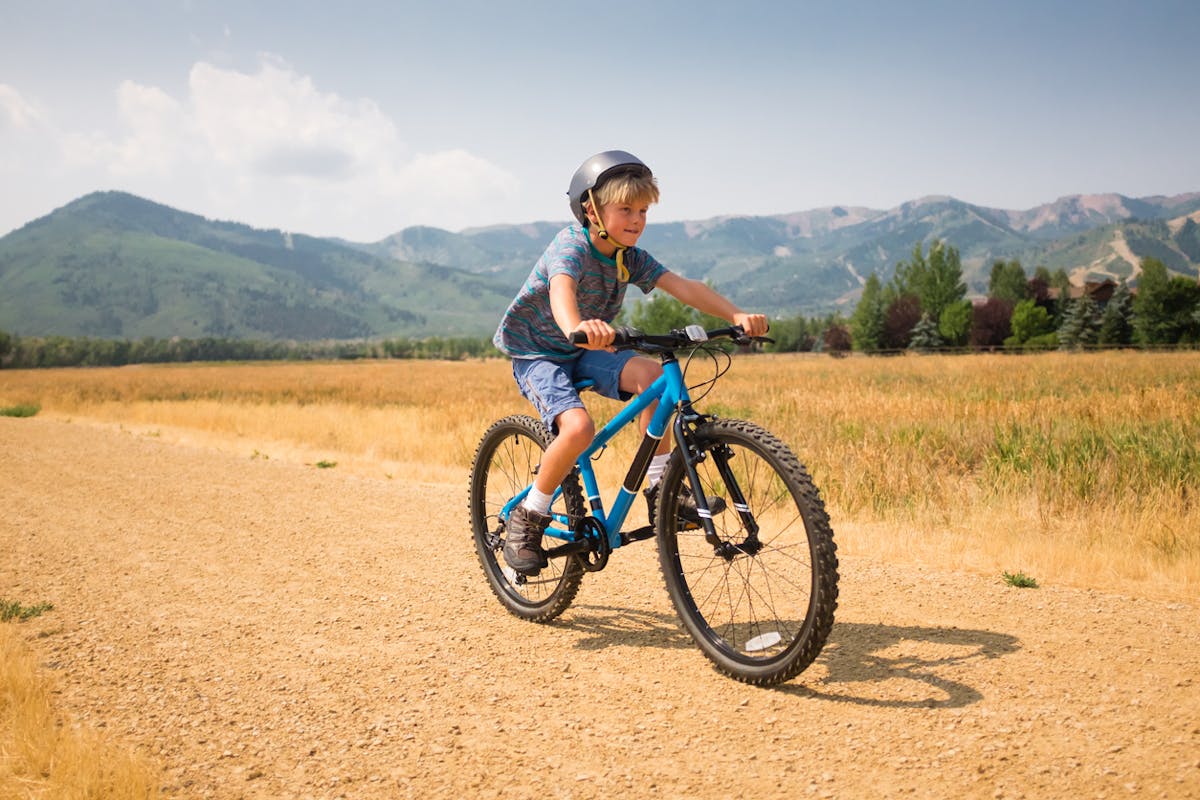 Park City is primarily known for its skiing, but Trails and Open Space Manager Heinrich Deters says the rise of mountain biking during the early '90s helped transform it into a year-round destination. "It used to just be people that would come to ski during the winter and leave during the summer," said Deter. "Mountain biking was something that caught on with 10 or 20 of us who would build trails on the old mining company property. In my opinion, that was the first shift from winter-only resort to full-year resort."
Today, those ski-bums-turned-trail builders who stuck around are the reason Park City has a family-friendly bike culture and earned one of the highest Community Scores among small U.S. cities in the 2021 City Ratings. "Everyone that lives here now are the ones that stayed for the summers, and now they're raising kids," said Deters. "The core group of locals have been here 25 to 30 years, and that's a lot of who you'll see out on trails — a mom, a dad and some kids."
Deters also notes that Park City's immediate access to trails makes the town perfect for bike enthusiasts of all ages and abilities. "In Park City, we like to say that your garage is your trailhead: You can ride out of any neighborhood around town and be at a trail in two to three minutes," said Deters, adding that there's plenty of options to keep even the most avid riders busy. "You can visit Park City every summer and not ride the same trail for at least five years."
Less than an hour drive from downtown Salt Lake City, Park City's high mountain locale blesses it with favorable weather during the summer months. "The elevation change is a couple of thousand feet between the valley and here, and with that, we get great weather," said Deters. "It's not too hot, there are no bugs and it's fairly temperate during the biking season." 
While Park City's bike culture definitely leans more off-road, Deters says there's still plenty to do around town on two wheels. "Our public bike share system in town is a cheap, economical way to experience everything Park City has to offer — whether it's stopping by a free concert happening every other block or just pedaling out to one of our many parks and open spaces," said Deters. "You can come up and have a great, entry-level cycling experience with little investment."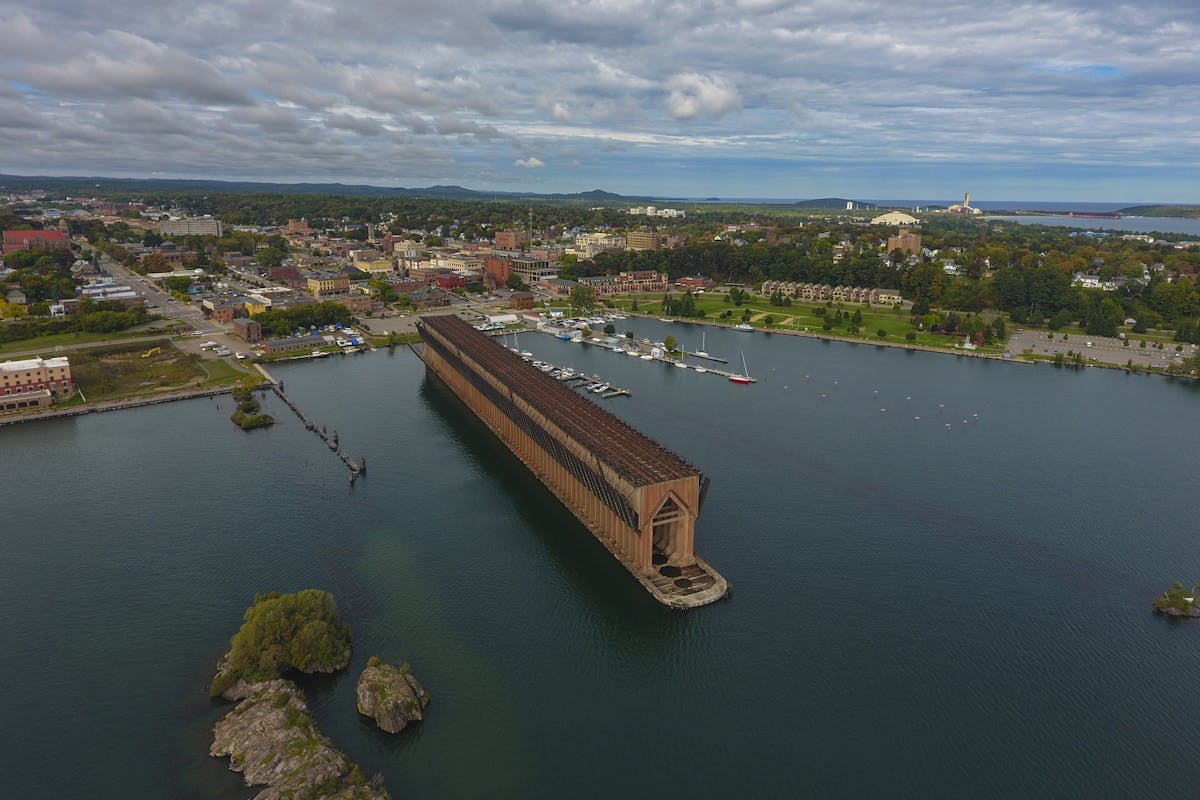 A small college town bordering Lake Superior in Michigan's Upper Peninsula, Marquette is an ideal off-the-radar vacation spot. The city of 21,000 sits adjacent to Pictured Rocks National Lakeshore and Isle Royale National Park along with scores of lakes, rivers and forests, and hosts a vibrant, easily bikeable downtown — full of restaurants, art shops and breweries. 
Marquette's been investing in active transportation since the 1970s, building routes along former railway corridors and other scenic spaces. According to David Stensaas, planner and zoning administrator for Marquette, the city has a winning combination of easily accessible singletrack combined with paved trails along the Lake Superior shoreline and through the downtown corridor. 
While lake-effect weather systems blanket Marquette in snow from October to May, the long winter season has fostered a diehard community of fat bikers. The fat-tire trails are maintained by the Noquemanon Trail Network (NTN) organization, who grooms dozens of miles of trails within biking distance of downtown for use throughout the winter. 
"For those who believe in 'cyclotherapy,' biking through the dark days of winter is a much better option than Prozac," joked Stensaas, noting the colder months of the year not only see a lot of snow, but also little sunlight for the northern latitude city.
In the milder summer months, NTN has hundreds of local members who help maintain 40-plus miles of singletrack mountain biking trails surrounding Marquette. In the fall, those same trails boast some of the best leaf-peeping in the Upper Peninsula, with the entire forested region covered in stunning hues of yellow, orange and red.
Marquette prides itself on an extensive history of mining in the region, highlighted through the Iron Ore Heritage Trail. The 47-mile, multi-use paved trail follows corridors that brought lumber and iron ore to the Lake Superior Harbor. Equal parts recreation and education, the heritage trail connects communities across Marquette County and allows visitors to experience historical sites while winding through a stunning natural landscape. Marquette's diverse biking amenities, which earned the city ninth place among small U.S. cities in our 2021 City Ratings, make it an easy choice for repeat visits.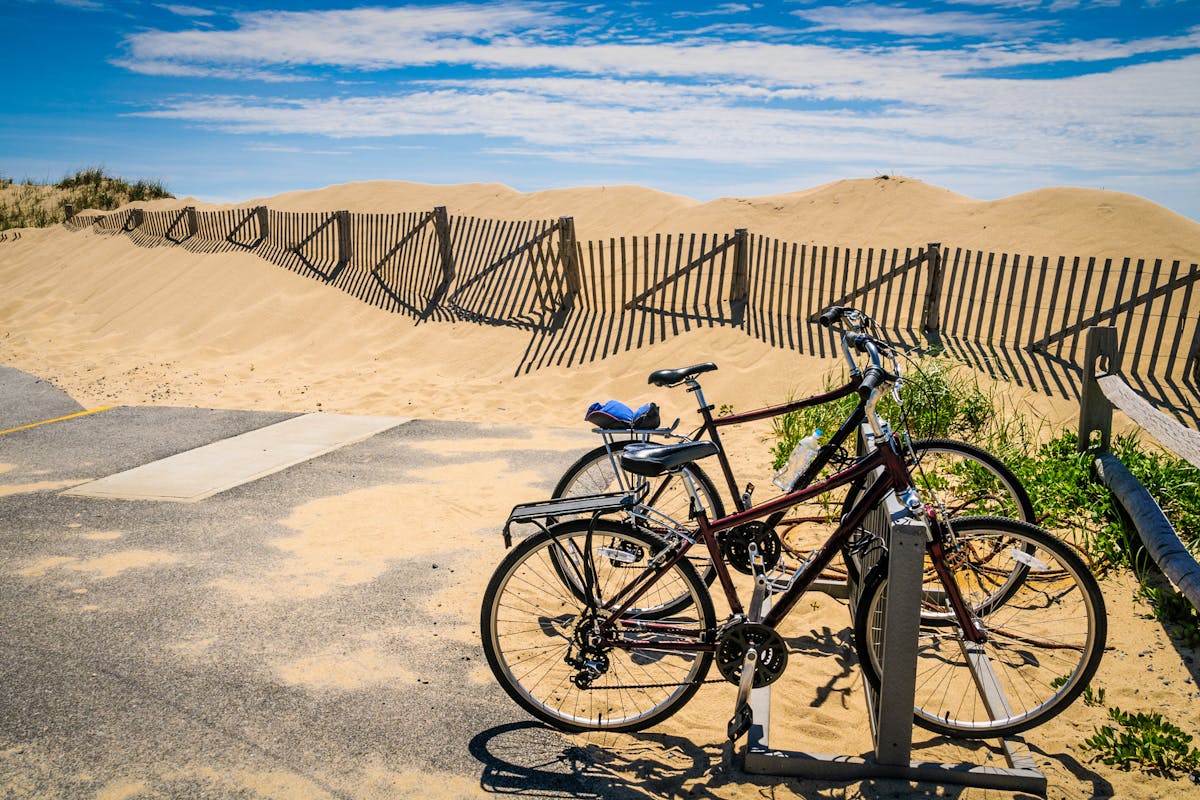 Every summer, Provincetown, a coastal town with 3,000 year-round residents on the tip of Cape Cod, floods with tourists drawn to the scenic beaches, small-town charm and abundance of LGBTQ+ festivities. Provincetown has long been a queer vacation destination, with gay culture in the town dating back to as early as the start of the 20th century. Celebrations like Carnival, a weeklong celebration of LGBTQ+ life, see upwards of 90,000 visitors every August, and Provincetown's gay and lesbian events stretch all summer long.
Ranking number one overall for U.S. cities in our 2021 City Ratings, Provincetown's open, accepting culture combined with its ease of bikeability make it the perfect destination for anyone looking for a relaxing summer vacation. Whether it's whale watching along Race Point Beach, letting the pup off the leash at the Pilgrim Bark Park or catching one of the countless parties and parades that stretch down Provincetown's main drag — Commercial Street — every destination is no more than a 15-minute bike ride away from the heart of town.
No matter your reason for visiting, everyone is welcome in Provincetown. While it may be small in size, the town is filled to the brim with places to see and things to do — so much so that many visitors have been returning every summer, year after year, for decades.