June 8th, 2021
House Committee Transportation Bill Makes Big Strides for Bikes
By: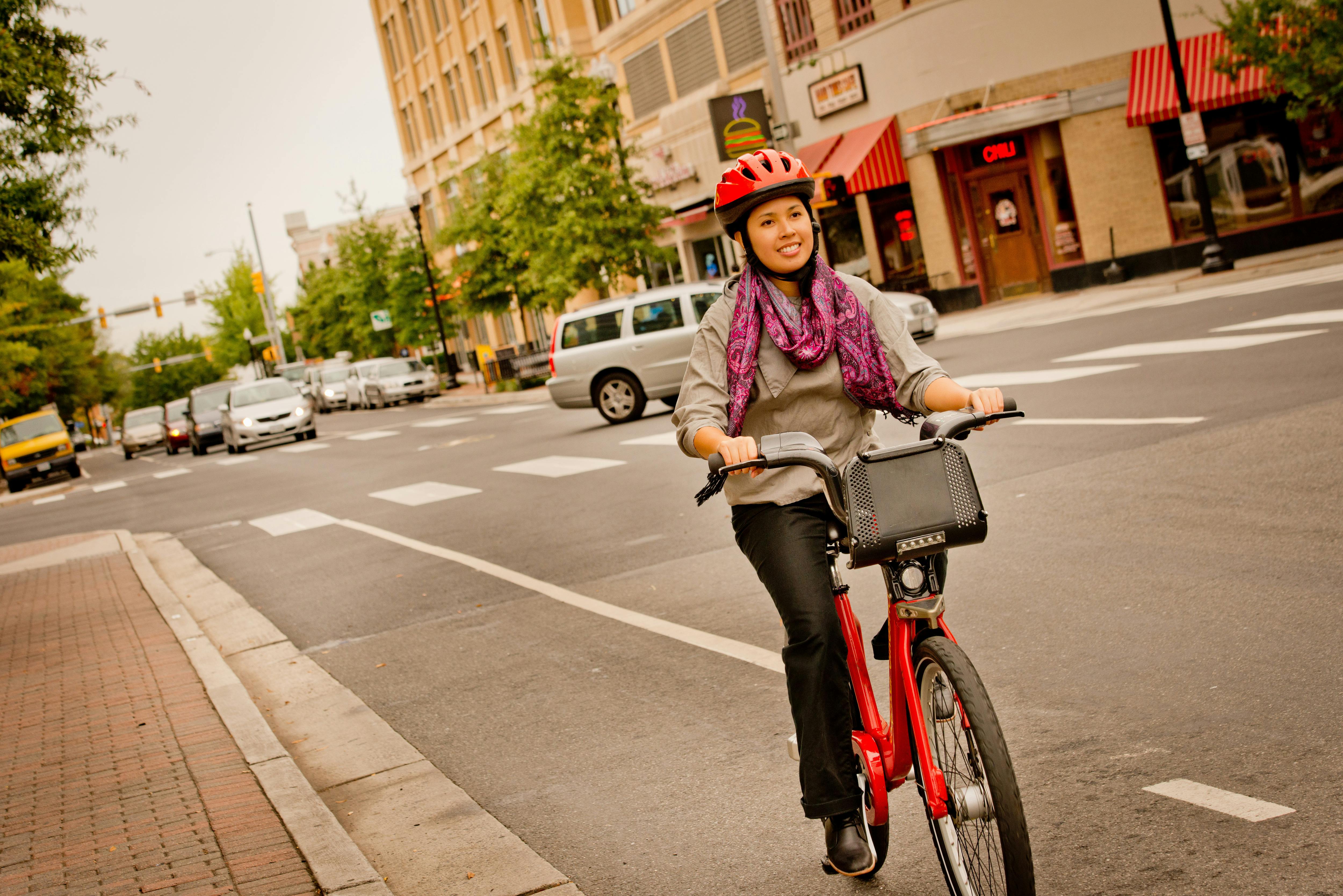 Credit: Capital Bikeshare, Sam Kittner Photography
The $547 billion INVEST in America Act offers promising funding for connecting our nation.
On Friday, June 4, the House Transportation and Infrastructure Committee released the INVEST in America Act, a five-year, $547 billion transportation reauthorization bill. This is the House counterpart to the Senate Environment and Public Works' Committee's Surface Transportation Reauthorization Act (which we wrote about here). There are some differences between the two on what federal investments and commitments they propose for bike infrastructure, so here's a finer look at some of the details.
A massive win in this bill is the inclusion of $1 billion for a brand new program that will build connections between bike lanes, sidewalks and trails to create complete active transportation networks. This is similar to the proposed investment in the Senate's bill and will be a critical tool to meet the rising demand for safe, connected places to bike nationwide. You can read more in an op-ed we co-wrote in The Hill alongside our partners at the Rails-to-Trails Conservancy and America Walks. This $1 billion in new funding for bike networks is an increase from the $250 million offered in the House last year (which we wrote about here), thanks to the growing voice of active transportation advocates across the United States. 
This bill also matches the Senate's when it comes to increasing funding for the Transportation Alternatives Program, the largest source of federal funding for bike infrastructure. A main difference with the House bill is that it's not bipartisan like the Senate's. Questions on how the two committees, parties and chambers eventually negotiate the differences in their bills, and how to pay for these policies and programs, certainly remain.
Beyond funding, the INVEST in America Act updates classifications for electric bicycles within two important programs for bike infrastructure. PeopleForBikes has been working at the state level to update electric bicycle definitions for more than six years, and more than 30 states have adopted model, three-class electric bicycle language in their transportation codes.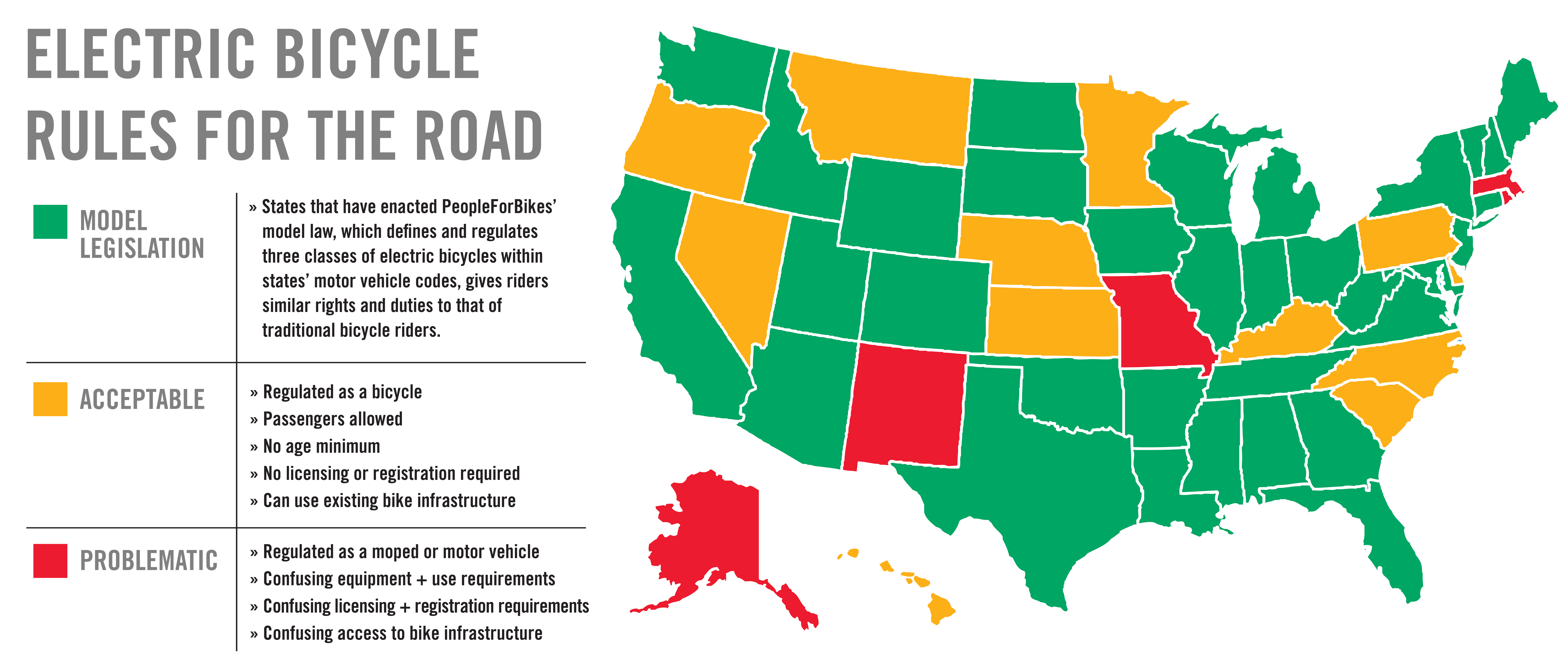 Bringing that advocacy to the federal level, we are pleased to see the three-class electric bicycle definition included in the INVEST in America Act under the Transportation Alternatives Program and in a critical classification update in the Recreation Trails Program. 
As the use of electric bicycles grows for both transportation and recreation across the nation, our policies need to adapt and evolve to make it easier to build trails and define access. We're glad to see the INVEST in America Act meet the increased demand with updated definitions and classifications of electric bicycles. 
The House Transportation and Infrastructure Committee will hold a markup for this bill on June 9, and we'll be watching to see what amendments are offered and what the committee's vote will look like. We will be sharing our analysis live on Twitter, @pfbpolicy, for anything related to bike infrastructure and electric bicycles, and we're optimistic that the bill will advance out of committee.