April 7, 2021
What Will You Outride?
By: Nick Aguilera, youth and community partnerships manager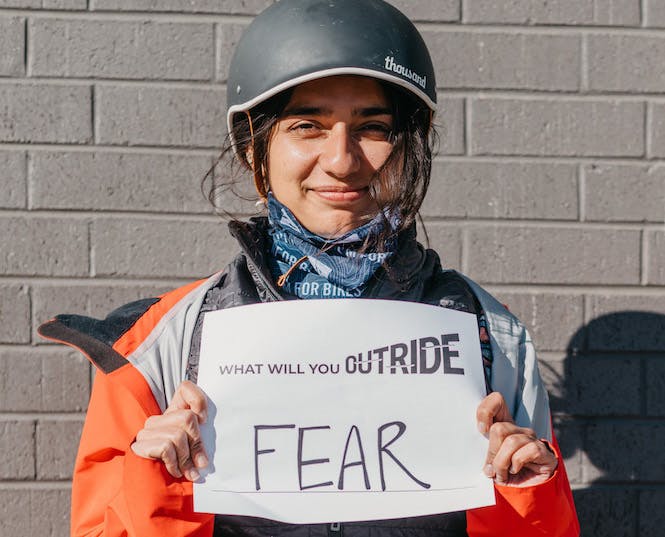 Outride's #WhatWillYouOutride campaign sparked a national conversation around the benefits of bicycling.
When Outride asked, "What will you Outride?" on Instagram, the response was inspiring. The nonprofit, which supports youth bicycling through their education programs, research and community grants, received an outpouring of responses from folks across the country about the role biking played in helping them address anxiety, stress, pressure, the challenges of the pandemic and so much more. Peruse the #WhatWillYouOutride hashtag or Outride's profile and you'll see the myriad ways people are overcoming personal challenges — both big and small — just by getting out on two wheels. 
"These stories are powerful examples of the healing and transformative power of the bike," said Outride's Executive Director Skye DeLano. "As we work to build diverse, inclusive and accessible bicycling communities, we want people to share their own stories."
Many of the benefits people credit to bicycling are backed up by research. For example, Outride researchers measured improved self-esteem and academic performance in students who participated in their Riding For Focus school-based bike education program. PeopleForBikes' research found that during the pandemic, new bicyclists were motivated to ride because of the health benefits, as well it being a fun, socially distanced way to spend time with others.
Outride posed the "What will you Outride?" question to PeopleForBikes' staff, eliciting a variety of responses during a recent staff ride around Boulder, Colorado. Check them out below, and ask yourself that same question the next time you go for a ride!
All photos are courtesy of Isaac Novak, PeopleForBikes content and design coordinator.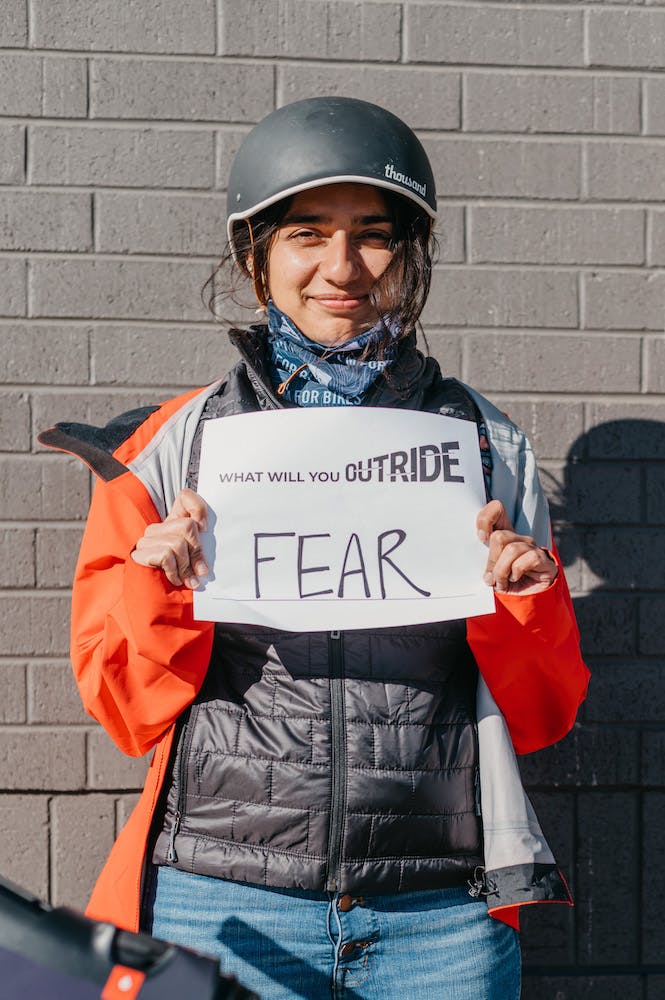 "I outride fear — the very specific fear of being hit by a car, which happened to me this past October, as well as the more general sense of fear and anxiety brought on by the pandemic. Continuing to bike allows me to let go of both."
- Kiran Herbert, local programs writer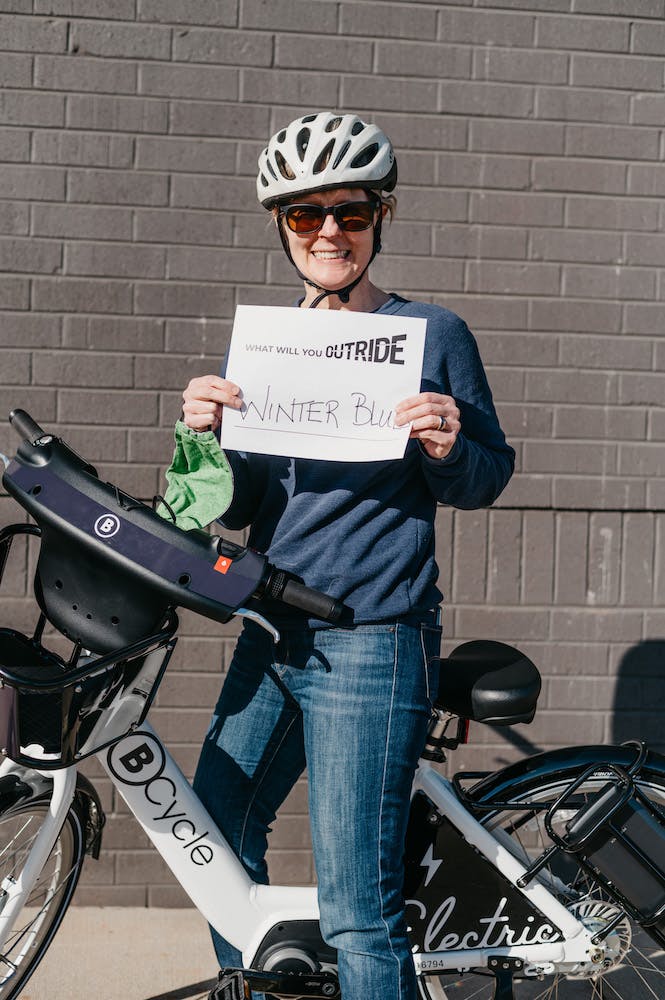 "It's easy to hole up at home when it's cold and gray, but that takes a mental toll. Even a 20-minute ride helps me clear my head and remember that spring is around the corner."
- Zoe Kircos, director of grants and partnerships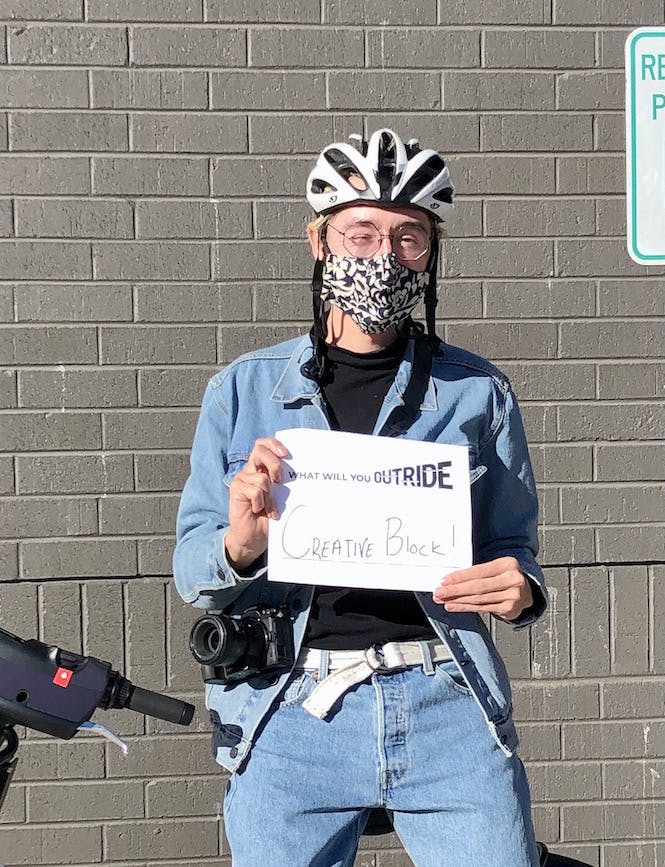 "Every now and then I am overcome by a creative block, but I always remember that a great bike ride outside helps to reignite my imagination and bounce over those mental blocks."
- Isaac Novak, content and design coordinator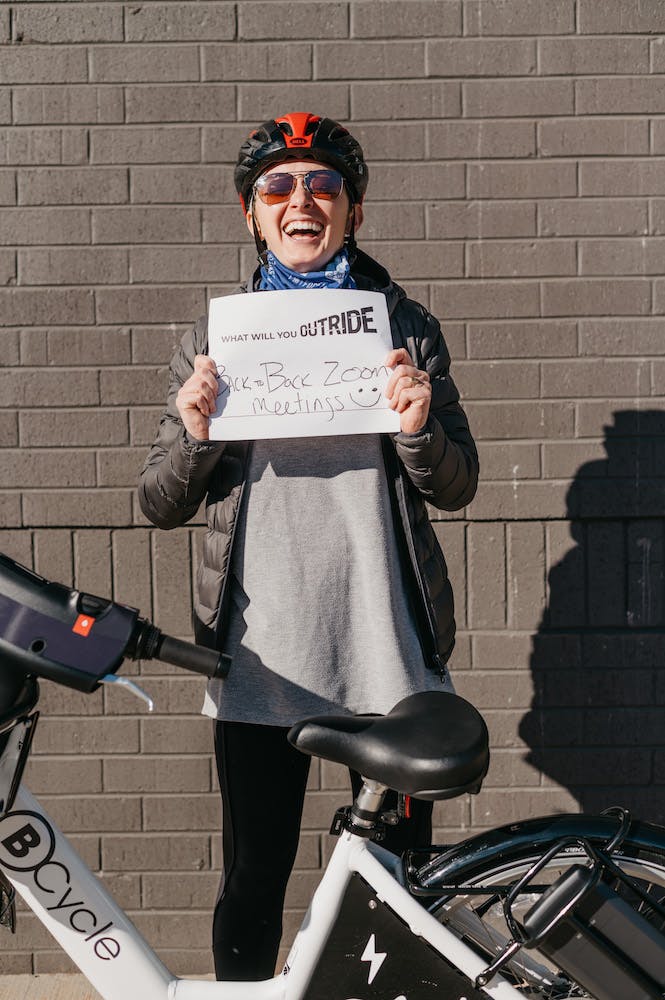 "In a world where you're staring at the Zoom screen all day, it's wonderful to give the eyes a rest to take in life in 3D."
- JJ Trout, chief of staff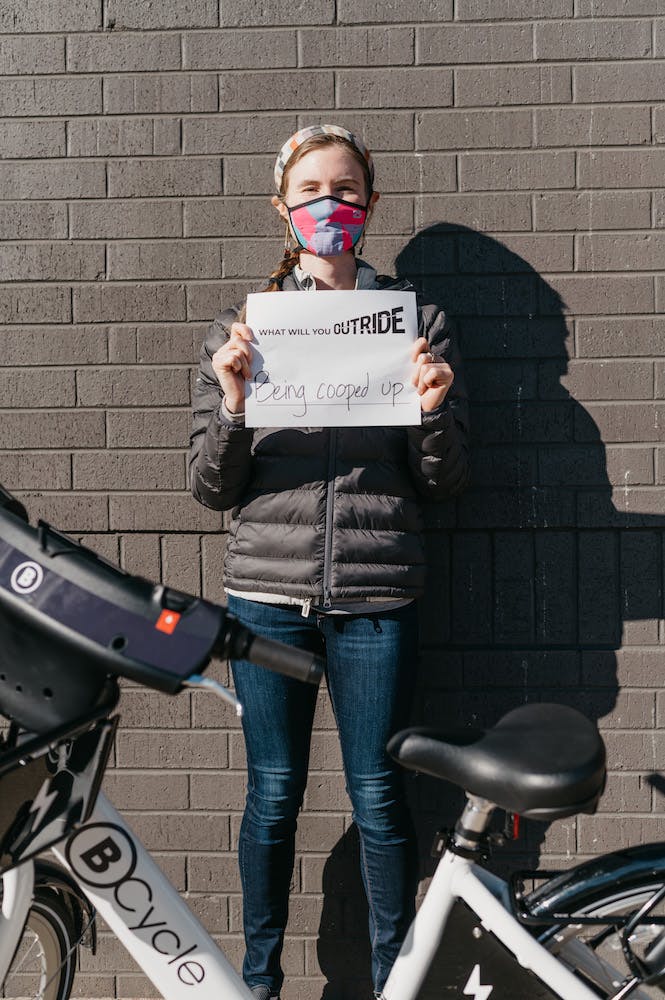 "Spending so much time at home in the past year has made it hard to distinguish one day from the next. Riding my bike breaks the monotony, enabling me to explore new places and experience a change of scenery."
- Rebecca Davies, bicycle networks data manager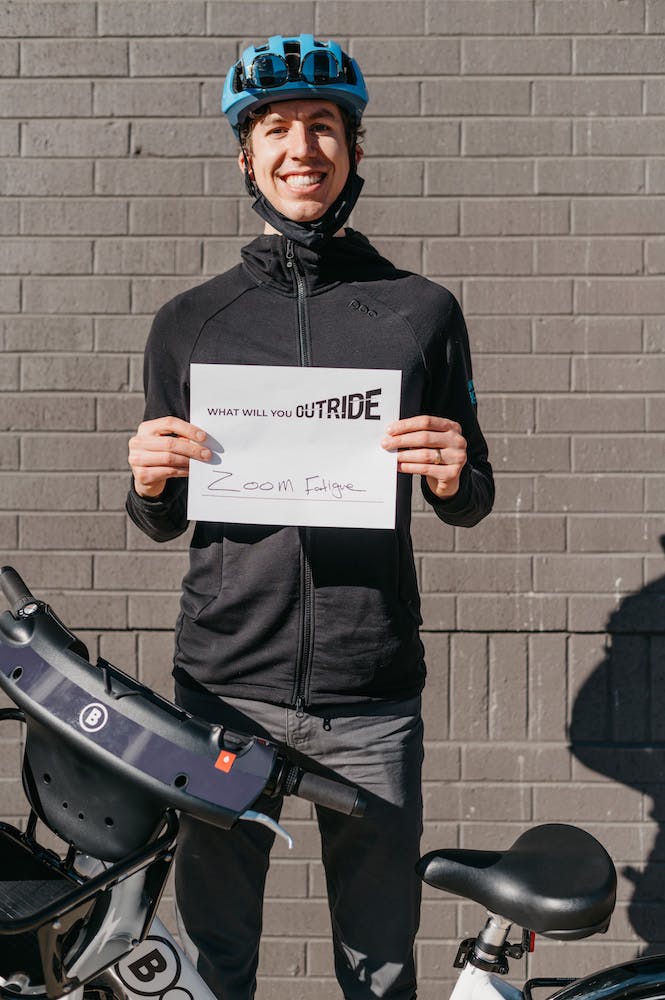 "After a day of being cooped up inside and looking at screens, there's nothing better than getting outside and connecting with our natural world. Going for a bike ride helps me feel grounded, energized and happy!"
- Ben Malmborg-Wild, executive + administrative assistant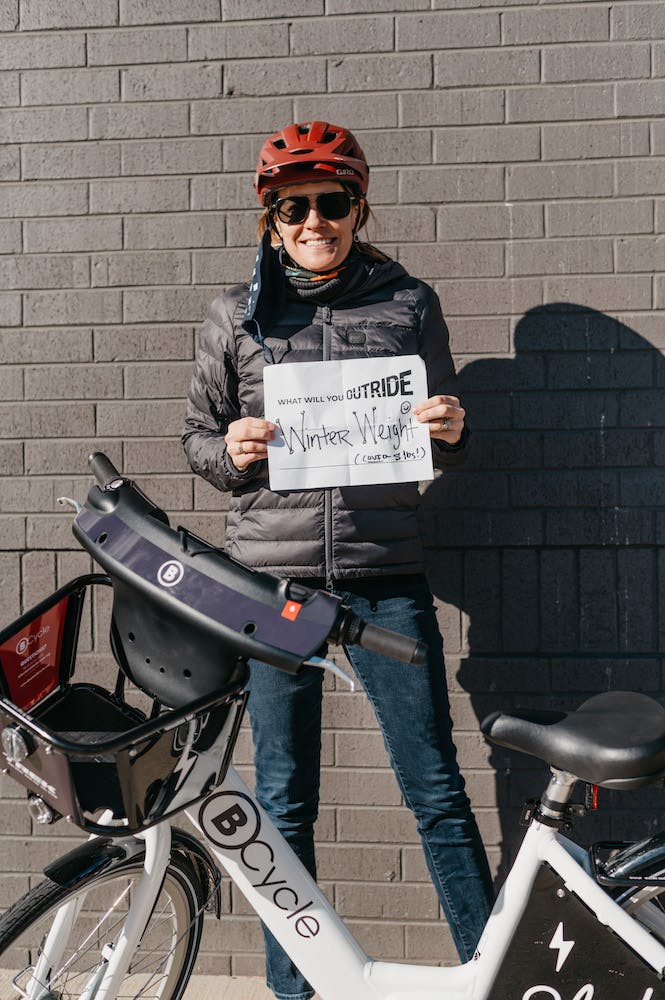 "My home office desk is about ten feet from our kitchen and it might be catching up with me… Here's to a spring where we can get out and ride bikes and build community as we all work to move forward from the devastation from the last year." 
- Jenn Dice, CEO