April 30, 2020
How COVID-19 Has Impacted the Foster Care Community and What Bikes Can Do to Help
By: Together We Rise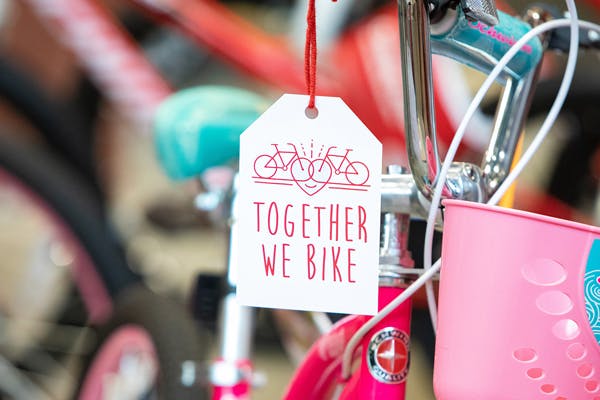 Together We Rise quickly responded to the COVID crisis to help solve problems for displaced youth.
In a time of crisis, the bicycle shines bright as a potential solution. For the large group of individuals living within the foster care community, the bike can mean the difference between personal independence and feeling trapped within the pressures of our current situation.
To protect our nation, the national and local government quickly made decisions to help ensure the safety of the largest number of people. Unfortunately, sometimes making decisions that benefit the masses can ostracize the marginalized. Luckily, our culture is also one of extreme generosity, and when informed of an opportunity to help, we can mobilize resources to lift up individuals who need it most.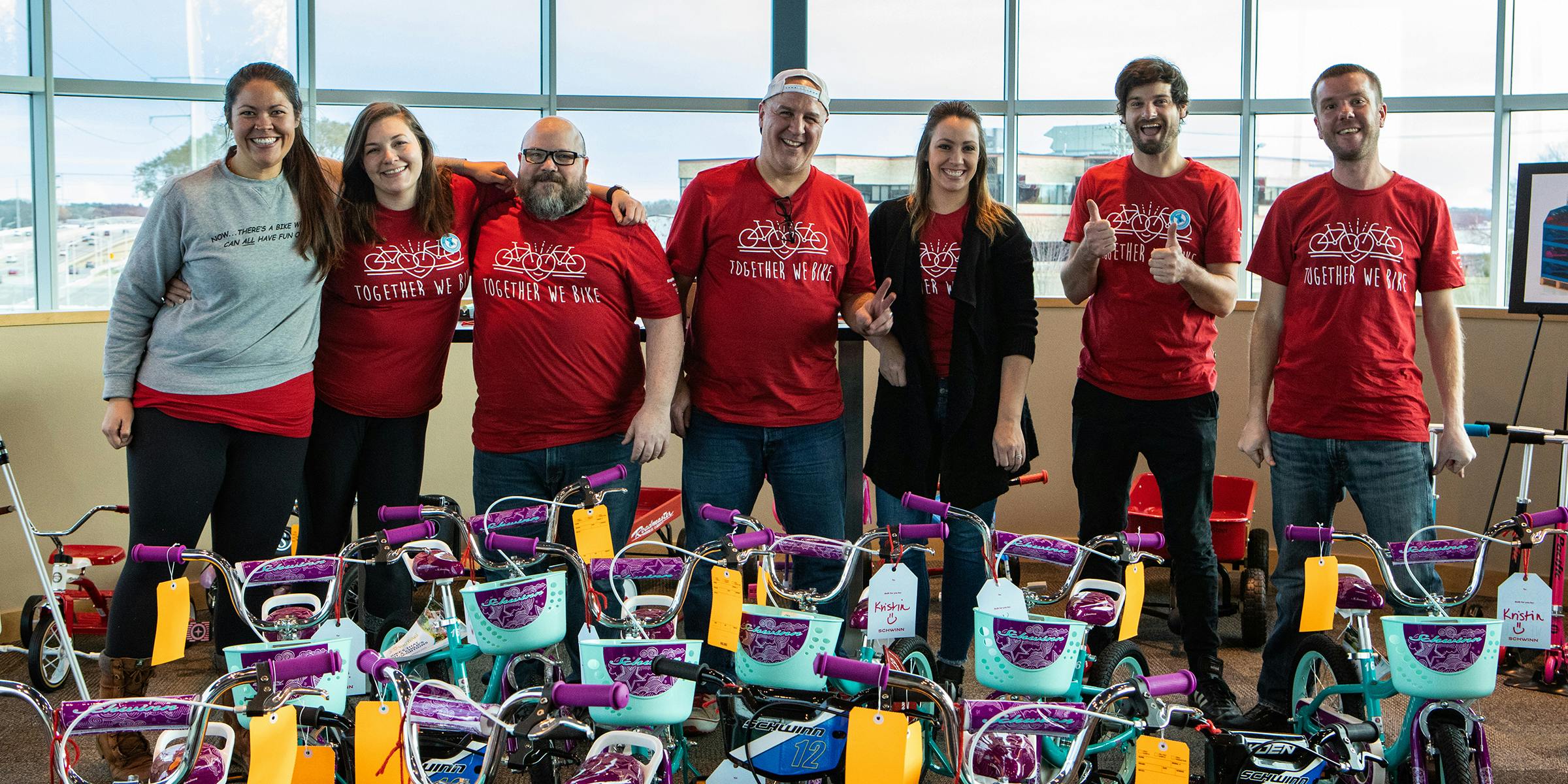 One organization dedicated to this fight for resource allocation is the non-profit Together We Rise (TWR). Prior to the COVID-19 outbreak, TWR was the master of bringing people together. By collaborating with individuals, companies and community partners they provided those living in foster care with new bicycles, college supplies, travel cases, birthday boxes, reunification events and much more. Now that the world has changed, so must the strategy of Together We Rise. 
"One day you're in class and people are just talking about the coronavirus and the next day you have to leave campus. I'm not like my friends who can just go home. Campus is my home, and I had one week to leave. Together We Rise is helping me with a place to stay, school and food. All these things I fought so hard to have. I am grateful they are here." – Michelle, New York, NY
Universities across the country have closed their physical campuses. Not a huge deal for students who have been asked to move home, but earth shattering for many former and current foster youth who consider college dormitories their primary housing. Campus closures also meant students no longer had access to dining halls for food, college jobs for income and libraries for study. 
Together We Rise quickly jumped into action by tapping into their network and collecting resources to help solve these problems for displaced youth. One key element to navigating a new normal is reliable transportation, and for many foster youth, the bicycle has risen to the challenge.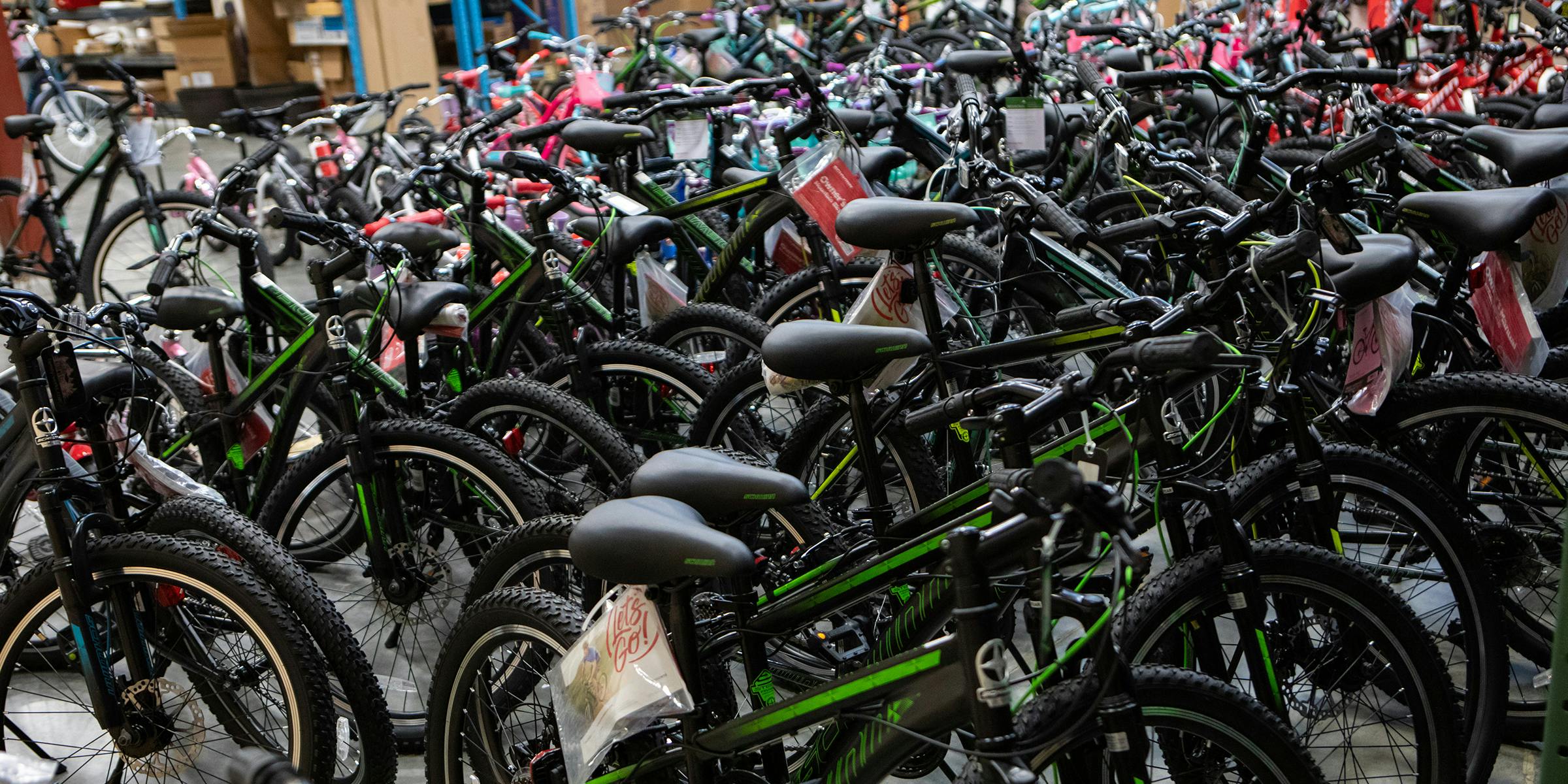 Luckily, sourcing bikes isn't anything new for TWR. Together We Rise Executive Director Gianna Dahlia commented, "Our bike build program is a standing tradition. Last year, with the help of our supporters, more than 8,000 foster youth were gifted new bikes."
Mary Moreno from TWR added, "We provide bikes for children of all ages. The idea initially was to help kids not only learn how to ride a bike but to help with transportation. As older youth move through the system, a lack of transportation may impact their ability to gain part-time employment or visit their siblings. Having transportation opens doors and builds confidence within each child."
Recognizing the hard work Together We Rise has been doing, Schwinn (Pacific Cycle) wanted to get involved. Last year, the teams collaborated on two donation bike build events at their respective headquarters in Brea, CA and Madison, WI. The events benefited over 200 deserving children in the surrounding communities. Going forward, Schwinn has pledged $125,000 worth of bicycles to continue the great work of Together We Rise and get more youth on bikes.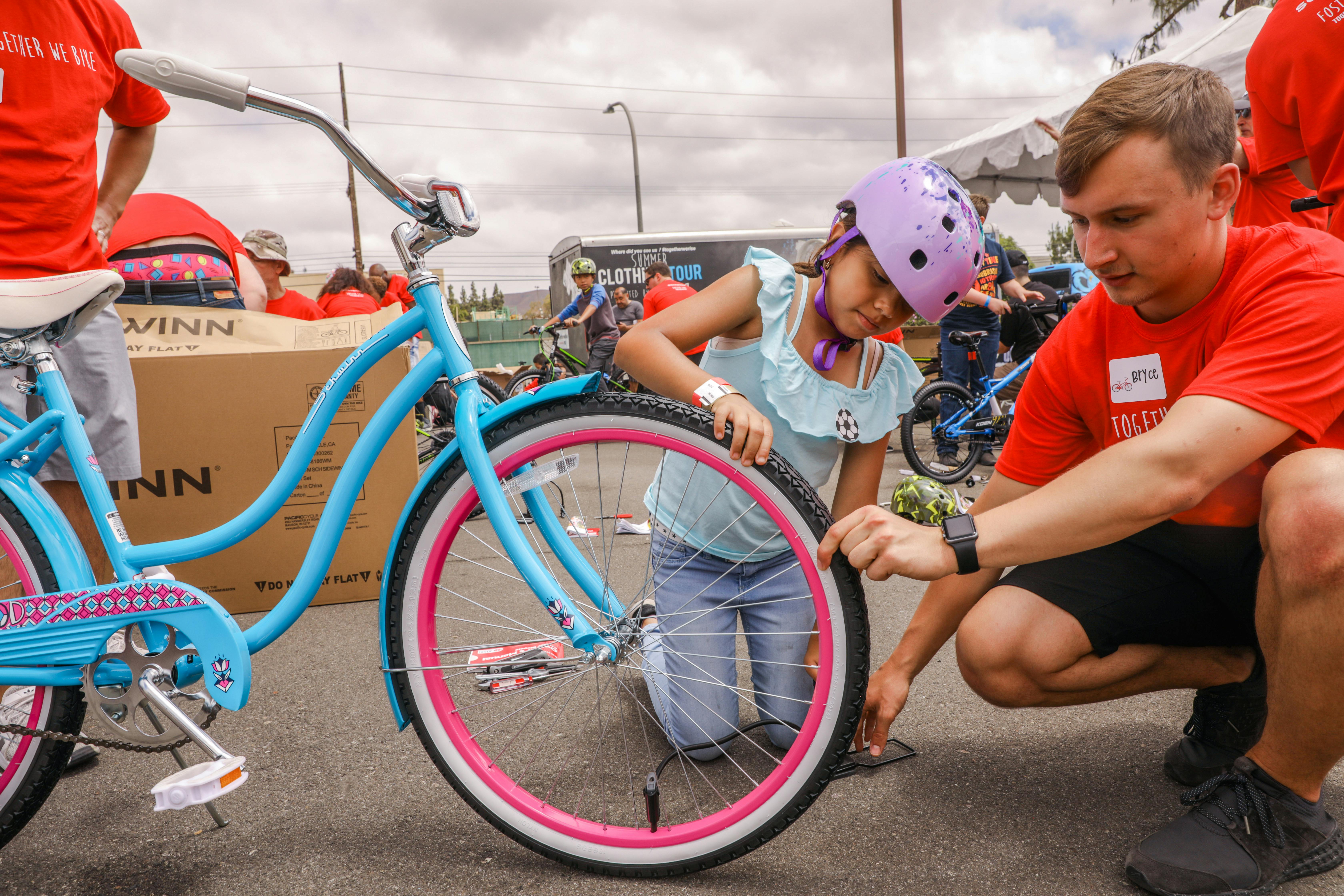 Pacific Cycle President Nando Zucchi commented, "We've always believed the bicycle can change lives. That's never been more apparent than through the work of Together We Rise. It was astounding to see their impact before the coronavirus outbreak, and we're excited to help them find solutions in this new landscape."
Schwinn and Together We Rise have partnered to help support marginalized youth living in foster care. However, they can't do it alone and they're asking for your help. If you'd like to make a difference in the lives of those mentioned in this story, you can!
Follow any of the following resource links to find more information on what's needed and how you can help:
TWR COVID- 19 Progress Update
Donate towards groceries, utilities, housing or BIKES!