September 14, 2021
House Committee Advances Electric Bicycle Tax Credit and Bike Commuter Benefit
By: Noa Banayan, director of federal affairs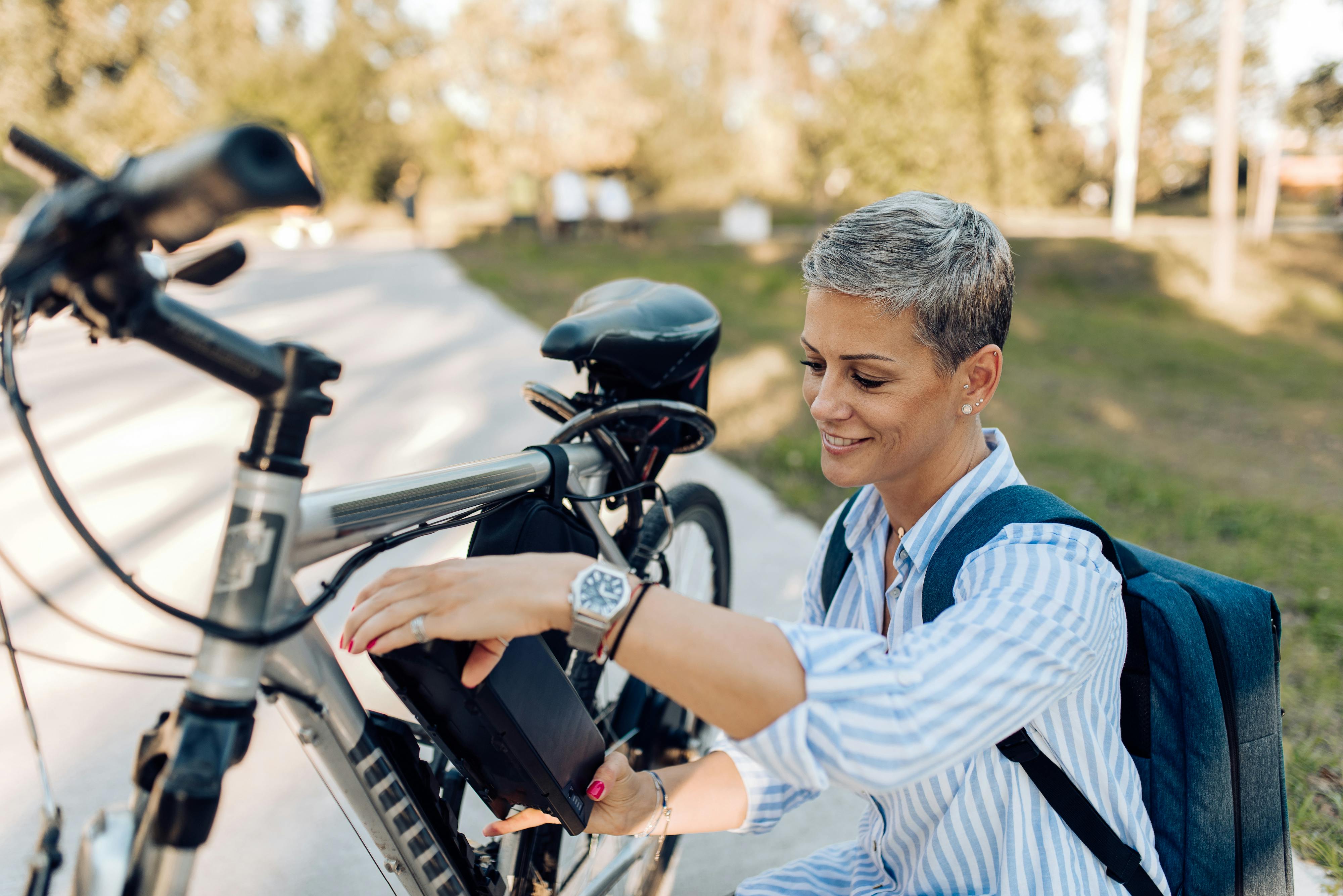 A closer look at the approved bike provisions in the Build Back Better Act and the political landscape that can get them signed into law.
An electric bicycle tax credit and a bike commuter benefit are one step closer to reality. On September 15, 2021, the Ways and Means Committee in the U.S. House of Representatives approved a section of the Build Back Better Act aimed at investments in clean energy and green transportation that included these important bike provisions. PeopleForBikes is grateful for the advocacy of the bicycle industry, the support of bike riders across the U.S. and the leadership of certified bike champions in Congress, specifically Representatives Jimmy Panetta (CA-20), Earl Blumenauer (OR-3) and Mike Thompson (CA-5). 
Understanding that carbon emissions from transportation exacerbate the drastic consequences of the climate crisis, focusing on simple solutions like incentivizing Americans to replace driving with biking for short trips is one critical (and low-cost) option on the menu of policy options Congress must consider. 
The approved electric bicycle tax credit looks a lot like the E-BIKE Act that we've talked about before, with a few key changes. If signed into law as written in the Build Back Better Act, the tax credit would look like:
A 15% refundable consumer tax credit on the purchase of a qualifying new electric bicycle with a max credit of $750/bike, including phased restrictions on higher-income earners.   
Refundable means that individuals who do not have income to claim on their taxes would still be eligible to receive the credit as a refund. 
Individuals earning less than $73,750 annually ($112,500 for heads of household and $150,000 for married couples filing jointly) are eligible to receive the full credit on the purchase of an electric bicycle when they file their taxes. The credit begins to phase out above those income levels at a rate of $200 per $1,000 of additional income. 
Individuals may claim the credit for one electric bicycle per year (max $750 credit), or two bikes for joint filers (max $1,500 credit).
Supporters who have followed the E-BIKE Act since it was introduced in February will notice that these differences shrink the credit from 30% without income restrictions. As fierce advocates for the original bill, we acknowledge that a lesser credit isn't ideal, but we still celebrate the fact that a brand new tax credit for electric bicycles made it this far. We'll continue to fight for the most effective policy available while working within the political reality. 
The bike commuter benefit included in the Build Back Better Act mirrors the Bicycle Commuter Act of 2021, meaning commuters could receive $81/month (adjusted for inflation) as a pre-tax benefit for biking to work. This could be used in harmony with parking and transit benefits, and would cover costs associated with bike share, micromobility and electric bicycles. All up, individuals could receive nearly $1,000/year for biking to work. 
Together, these policies would offer financial support for lower income Americans seeking transportation alternatives that are efficient, low cost and in many cases could remove the burden of car ownership costs. Incentives for electric bicycles and bike riding will help displace short car trips and reduce carbon emissions, all helping fight the climate crisis.
Of course, because this is Congress, the political reality for moving the Build Back Better Act through the Senate and onto President Biden's desk remains shaky. As a partisan bill moving through the process known as reconciliation, it requires all Democratic senators' support, and that isn't a given yet. In the meantime, the full House still has to approve the measure, and the timeline for that vote hasn't been set yet.
PeopleForBikes will continue to advocate for these provisions as the Build Back Better Act moves through the legislative process, as well as for opportunities to expand the electric bicycle tax credit. We hope you'll join us in thanking the leaders in Congress who have shepherded these policies along and empower them to keep moving forward.