June 23, 2021
There's Something for Everyone in the E-BIKE Act
By: Kimberly Kinchen, contributing writer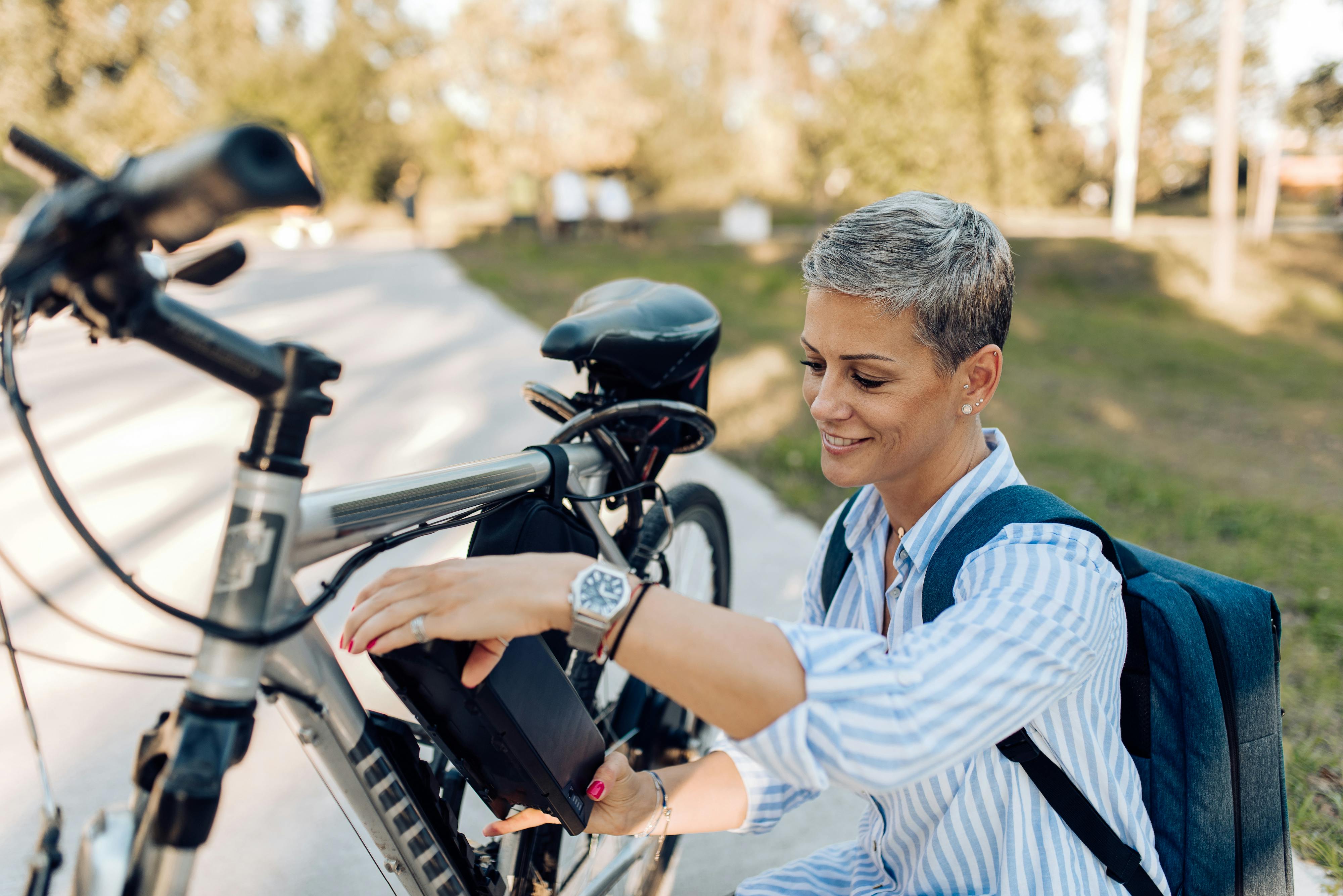 Bicyclists and non-riders alike will benefit from the proposed legislation.
Yes, everyone. 
By any measure, electric bicycles offer one of the most affordable ways to conveniently get around. It's also true that shelling out a couple thousand dollars or more all at once can be a stretch for a lot of Americans. 
It's for those reasons why the Electric Bicycle Incentive Kickstart for the Environment Act — the E-BIKE Act for short — is something to get excited about. Proposed by U.S. Representatives Earl Blumenauer (OR-3), Jimmy Panetta (CA-20) and Mike Thompson (CA-5), H.R. 1019, the E-BIKE Act, is the first-ever federal incentive for electric bicycle purchases. The bill recognizes the enormous potential of electric bicycles to reduce the number of carbon-emitting car trips and aims to make them more accessible to more Americans.
"The bottom line here is to fully capitalize on the power of bicycles to really transform the mobility landscape for metropolitan areas," said Blumenauer in a recent interview with The Verge. 
Here's how it works: Individuals would be eligible to claim a refundable tax credit if they buy a qualifying new electrical bicycle — either a Class 1, 2 or 3. Single filers can take advantage of the credit once every three years, and joint filers can claim the credit twice every three years. The credit is worth up to 30% of the total cost of a new electric bicycle, maxing out at $1,500. Since the incentive is structured as a refundable tax credit, people who don't have reportable income or owe any taxes could still qualify for the incentive. 
The E-BIKE Act will make it easier for individuals and households to buy electric bicycles by putting money back in their pockets. And, with transportation costs making up one of the biggest chunks of household spending, electric bicycles that replace car trips would in turn reduce the burden of gas, maintenance, insurance and the other costs associated with owning a car. There are also the less easily quantified benefits, like the boost that physical activity can offer in terms of mental health and general well-being, especially for people who may have difficulty riding traditional bicycles but find electric bicycles just fine. 
"What we see in our store is that many, many people come to us and say, 'This is the best purchase I ever made, why did I not do this sooner?'" said Karen Wiener, co-founder of the Bay Area's New Wheel bike shops, which specialize in electric bicycles. 
Equally as important as the substantial benefits noted above, easier access to electric bicycles would allow more people to take meaningful personal action in reducing their carbon footprint by using an electric bicycle for utility trips that might otherwise be taken by car. 
Even if you never plan to hop on an electric bicycle, the E-BIKE Act can still benefit you and your community. More people on electric bicycles means fewer trips by car, and it would only take a 15% increase in electric bicycle usage offsetting car trips to see an 11% reduction in transportation-related carbon emissions. 
In addition to helping mitigate climate change and cleaning the air you breathe, increased electric bicycle use in your city or town could also help decrease traffic congestion. Decreases in vehicle miles traveled is correlated to decreases in serious injury crashes, which will help make roads safer for everyone. Individuals could bear lower healthcare costs as a result of better air quality and fewer crashes, and cities could direct public health and safety resources to other important needs. Cities could also benefit from lower road maintenance costs over time because bikes produce much less wear and tear on infrastructure compared to cars. 
As PeopleForBikes' Director of Federal Affairs Noa Banayan said in an interview with Outside magazine, a 30% credit was in the most effective range in similar EU electric bicycle incentive programs, and "also showed the best factor of increasing adoption and ridership."
The authors of the bill want to make sure it achieves its intended effect of not just incentivizing electric bicycle purchases in general but also making it easier for lower-income households to buy electric bicycles. That's why the bill includes a requirement that a public report documents how many people claimed the credit, including a tally by tax bracket. Lawmakers intend to use that report to adjust the program in the future to make sure the credit proportionally benefits lower tax brackets as intended.
The tax credit offered by the E-BIKE Act isn't the only tool we need to put electric bicycles within reach of more people, but its transformative potential is clear.
"It would [codify] bicycling and electric bicycles as a transportation alternative that is understood as such by the nation," said Wiener. "That is going to change how people accept this idea of, 'Oh wait, I can do most of what I need to do on a bike and I'm not going out on a limb financially and it's an accepted and culturally understood idea and it has all these benefits.'"