February 14, 2023
Billions of Dollars Are Available for Bike Projects
By: Noa Banayan and Martina Haggerty, policy directors at PeopleForBikes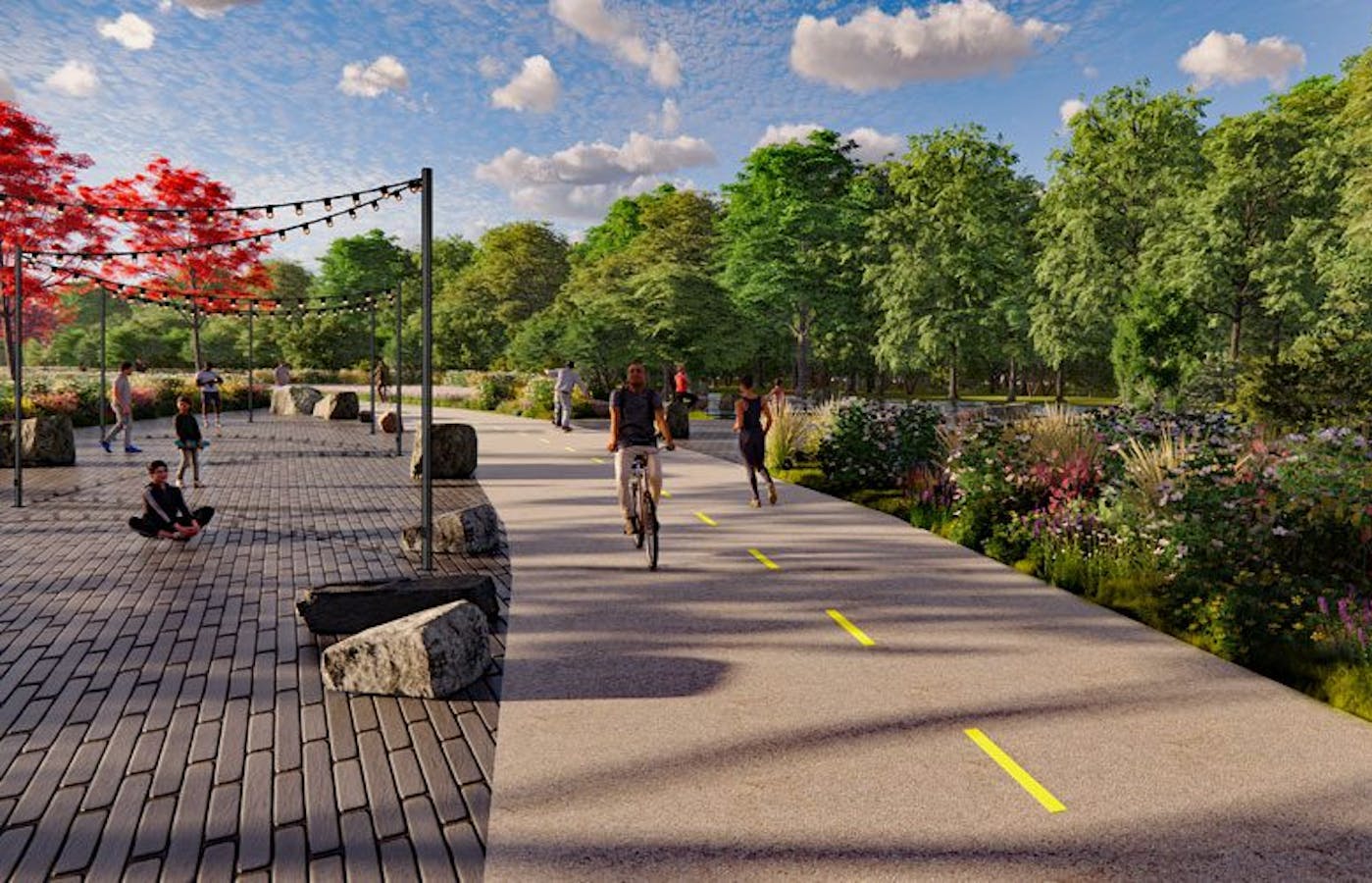 With a $25 million RAISE grant, Conway, Arkansas, will construct 15 miles of multi-use paths, cycle tracks, and trailheads as part of its ambitious Connect Conway Project. (Image credit: City of Conway, Connect Conway RAISE grant application)
Between numerous federal programs, municipalities across the U.S. have unprecedented access to funding for safe, connected bike networks and trails.
Leading up to the signing of the Bipartisan Infrastructure Law (BIL) in 2021, PeopleForBikes joined a broad coalition of transportation advocates to ensure the opportunity to invest in safer roadways was not missed. Thanks to the commitment of advocates across the nation and partners in the federal government working towards the same safety goals, at least $50 billion in funding is available for communities to plan and implement new infrastructure over the next five years through a combination of competitive and formula grants. Although all of that money won't go to bikes, nearly $13 billion could realistically accelerate the planning and construction of biking and walking projects across the country, dramatically expanding access to safe infrastructure for millions of Americans. 
Wondering if your local infrastructure project qualifies for one of the many competitive grant programs funded by the BIL? To break it down, we outlined a few of the key grant programs that bike projects are eligible for, as well as a selection of projects that already received grants from these programs. 
Safe Streets and Roads for All Grants
One of the most promising programs to emerge from the BIL is the inaugural Safe Streets and Roads for All (SS4A) program, which was authorized and funded at $5 billion over five years. On February 1, 2023, the U.S. Department of Transportation announced the first round of SS4A awards totaling $800 million, all of which will go towards projects dedicated to making it safer to bike and walk in the United States. 
This round of funding will aid 473 action plans, providing support and funding to communities looking to create or enhance roadway safety plans to reduce fatalities. That's 473 communities taking concrete steps to address our road safety crisis by making it more inviting and accessible to ride a bike, go for a walk, or take public transportation. We know that increasing access to modes besides driving not only saves lives but also reduces congestion and carbon emissions. 
This round of funding also supports 37 implementation grants, which offer communities funding for infrastructure projects that will make our streets safer for all road users. These grants paint a picture of what a protected and connected future for active transportation can look like when we have the political will to fund and build it. Below, we highlighted the most noteworthy bike infrastructure projects receiving funding from the SS4A program this year. Each provides a valuable source of inspiration as they progress toward implementation.
Pryor Street and Central Avenue in Atlanta, Georgia, will be transformed with a $30 million grant to include protected bike lanes and improved pedestrian facilities, better connecting the city's Southside and Beltline Trail to downtown. 

A $27.2 million grant to Providence, Rhode Island, will allow the city to construct protected bike lanes, pedestrian safety improvements, and redesigned intersections along its Urban Trail Network. The city will also use this funding to replace flexible posts with concrete barriers along its existing protected bike lanes. 

The Louisville-Jefferson County Metropolitan Government in Kentucky received more than $21 million to improve 10 corridors for people walking and biking.

Fourteen miles of San Pablo Avenue — a key corridor in Alameda County, California's high-injury network — will be improved for pedestrians and cyclists using a $15 million grant.

With its $21.5 million grant, the New York City Department of Transportation will reconstruct part of Delancey Street, creating a separated bikeway.

Missoula, Montana, will implement safety improvements along South Avenue and Clements Road with a $9.3 million grant. The project will include separated bicycle lanes, a widened shared-use path, and new sidewalks. 

In North Dakota, McKenzie County will use a $2.9 million grant to improve 21 corridors and 40 intersections for road users, including a new separated, shared-use path. 
While these projects are truly transformative, the best news is that this is only year one of five for SS4A grants. The program has $5 billion in total funding, and we urge cities and localities to consider applying for SS4A grants when seeking new funding for critical safety projects that help people bike and walk in their communities. The next Notice of Funding Opportunity for this program — with up to $1.1 billion in funding — is expected to be released by USDOT in April. Potential applicants can sign up on USDOT's website to receive emails when it goes live.
Rebuilding American Infrastructure with Sustainability and Equity (RAISE) Grants
Distributed by USDOT, RAISE grants typically range from $1 million to $25 million and are an excellent opportunity to plan and build impactful transportation projects. This program allows applications for either planning, construction, or engineering and construction within single grant awards. The most recent round of funding applications, with approximately $2.2 billion in awards expected, closes in February, but communities can start planning ahead of the FY2024 RAISE grant cycle today. Last year, RAISE grants funded numerous bike projects, including trails, bike paths, improved crossings, bike bridges, and protected bike lanes. 
USDOT's INFRA, Mega, and Rural Surface Transportation Grants
With more than $15 billion available over five years, the INFRA, Mega, and Rural Surface Transportation Grant programs support large, complex infrastructure projects, including  highways, bridges, freight, port, and passenger rail, as well as public transportation projects that are integral to such projects. Although stand-alone bike projects don't appear to be eligible for these programs, larger multimodal projects that include bike components are. As with their other competitive grant programs, USDOT is expected to announce annual application windows until they distribute the total funding provided for these programs. 
But Wait, There's More
The even better news is that those listed above are just a few of the federal funding programs available for bike projects. Bike infrastructure is also eligible for other federal funding programs including the Reconnecting Communities Pilot Program, Forest Legacy Program, Climate Pollution Reduction Grants, Tribal Transportation Program Safety Fund, Highway Safety Improvement Program, and Transportation Alternatives Program. 
PeopleForBikes recently joined more than 20 other advocacy partners (and sent our own letter to the Office of Management and Budget) to advocate for full funding for the Active Transportation Infrastructure Investment Program, requesting Secretary Pete Buttigieg propose  $200 million for the program in USDOT's Fiscal Year 2024 budget submission. 
We look forward to seeing more critical projects funded through these programs to improve safety and increase access to bike lanes, paths, and trails.
Funded Projects
Scroll through the images below to see some of the most noteworthy bike infrastructure projects receiving grants from these programs' most recent funding rounds. We hope they provide a valuable source of inspiration and encourage municipalities everywhere to take advantage of the unprecedented amount of federal funding currently available.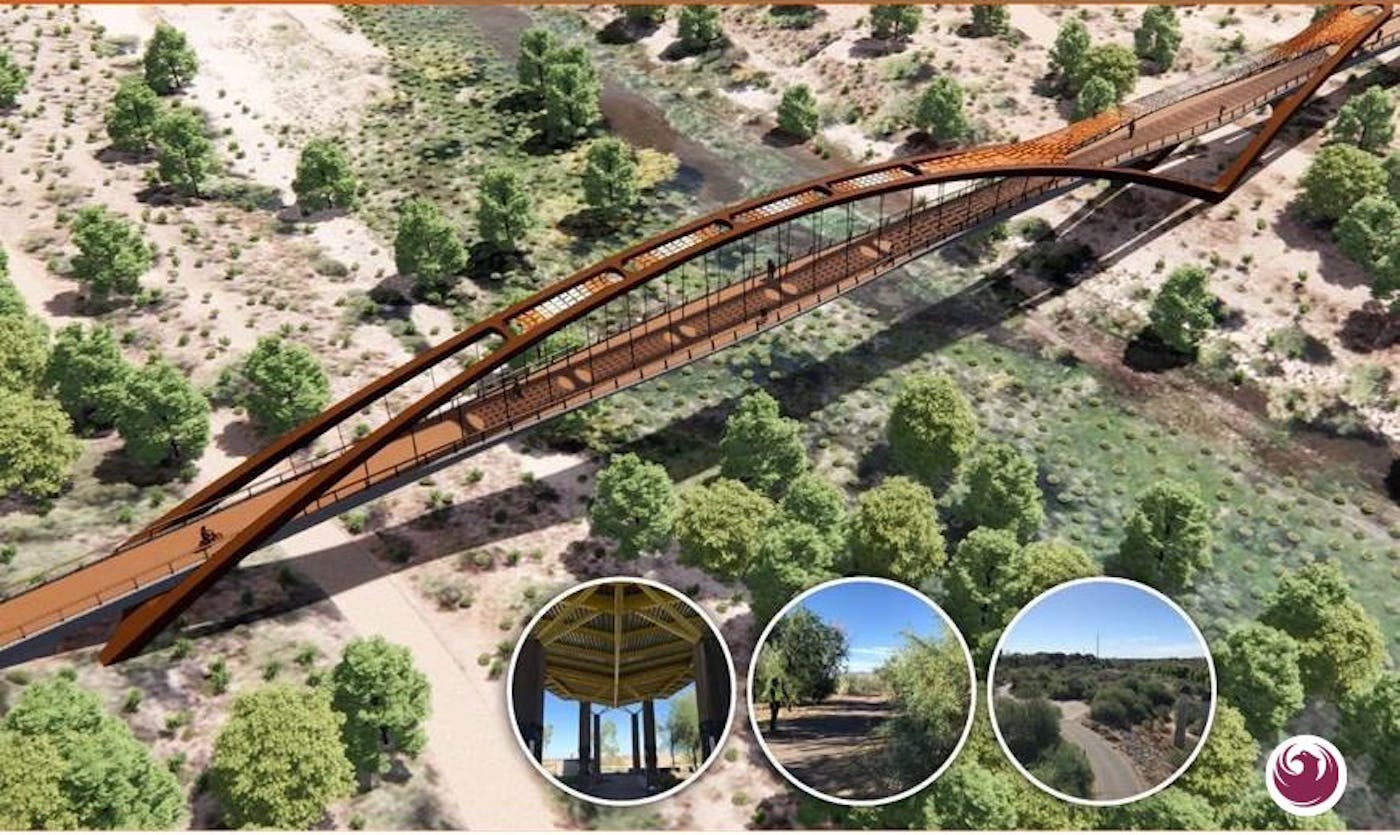 Phoenix's $25 million RAISE award will be used to construct a new bicycle and pedestrian bridge across the Rio Salado River.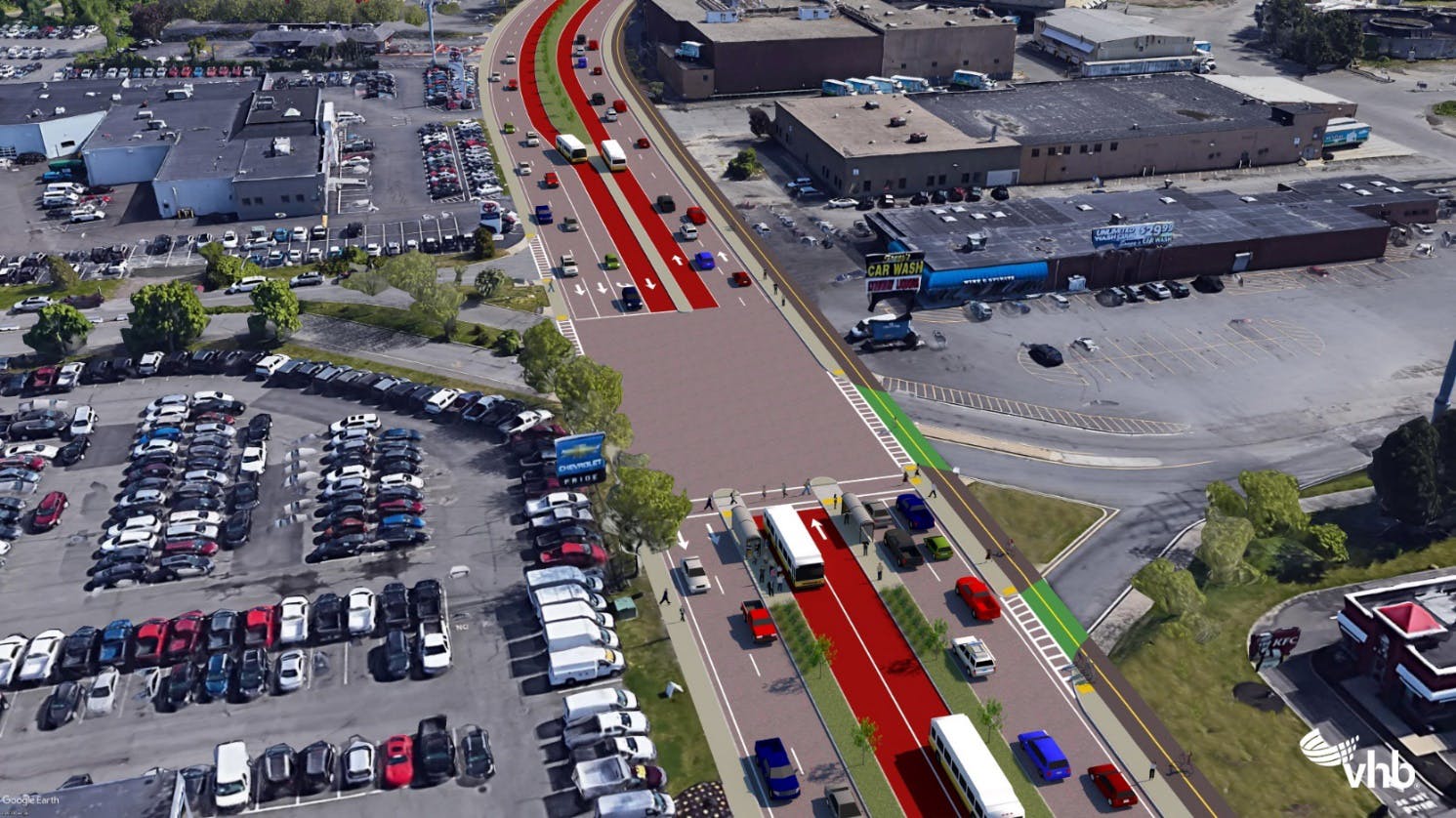 The Massachusetts Department of Transportation received more than $20 million  in RAISE funds to design and construct separated bike lanes, bus lanes, and sidewalks along Route 1A, improving connectivity between Lynn and Boston. (Image credit: MassDOT, Lynnway RAISE grant application)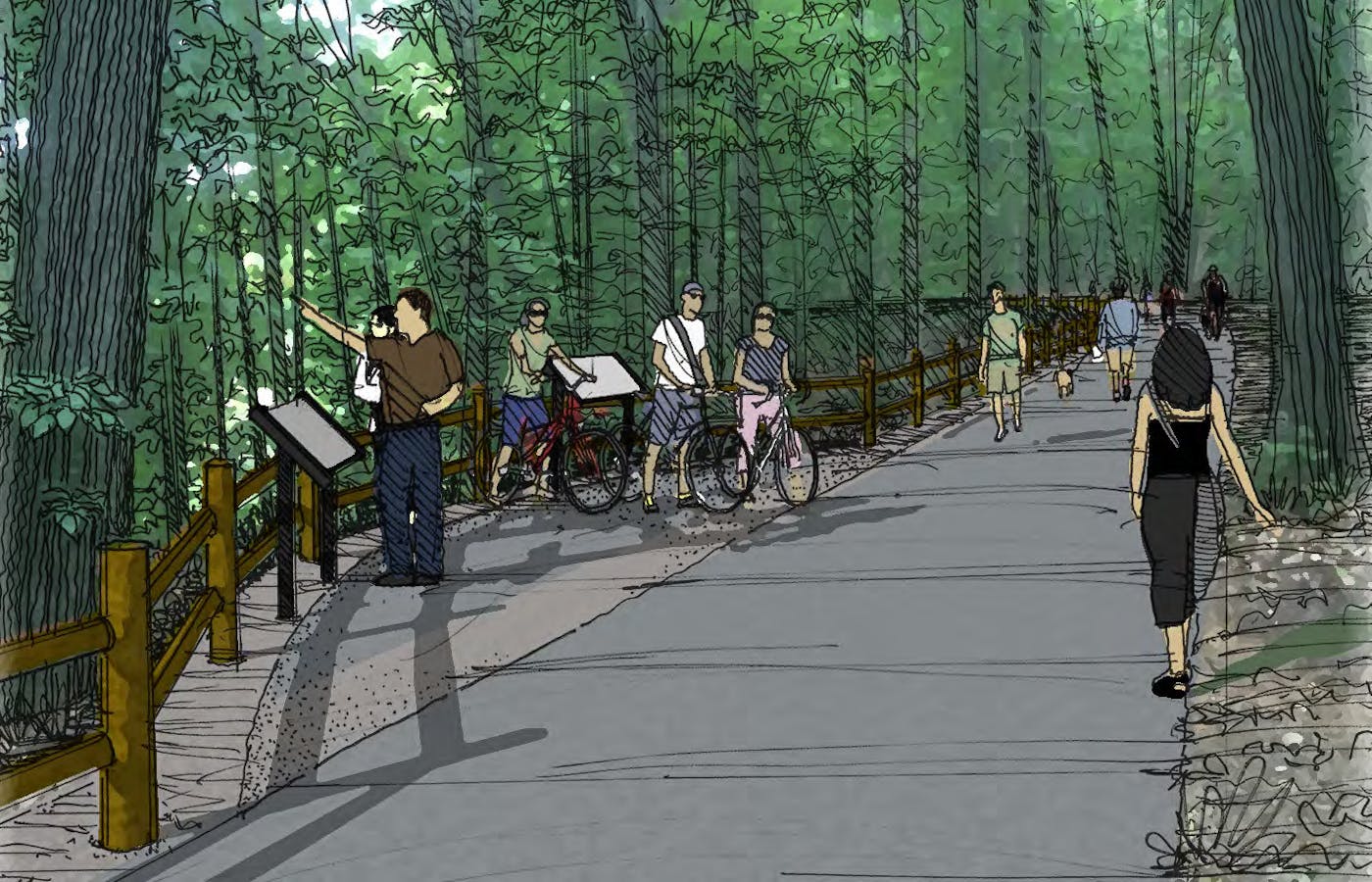 The Capitol Region Council of Governments' $16.3 million RAISE grant will be used to engineer and construct two trails, filling in gaps and connecting the Farmington Canal Heritage and CTfastrak trails to one another. (Image credit: Gap Closure Trail Study, Capitol Region Council of Governments)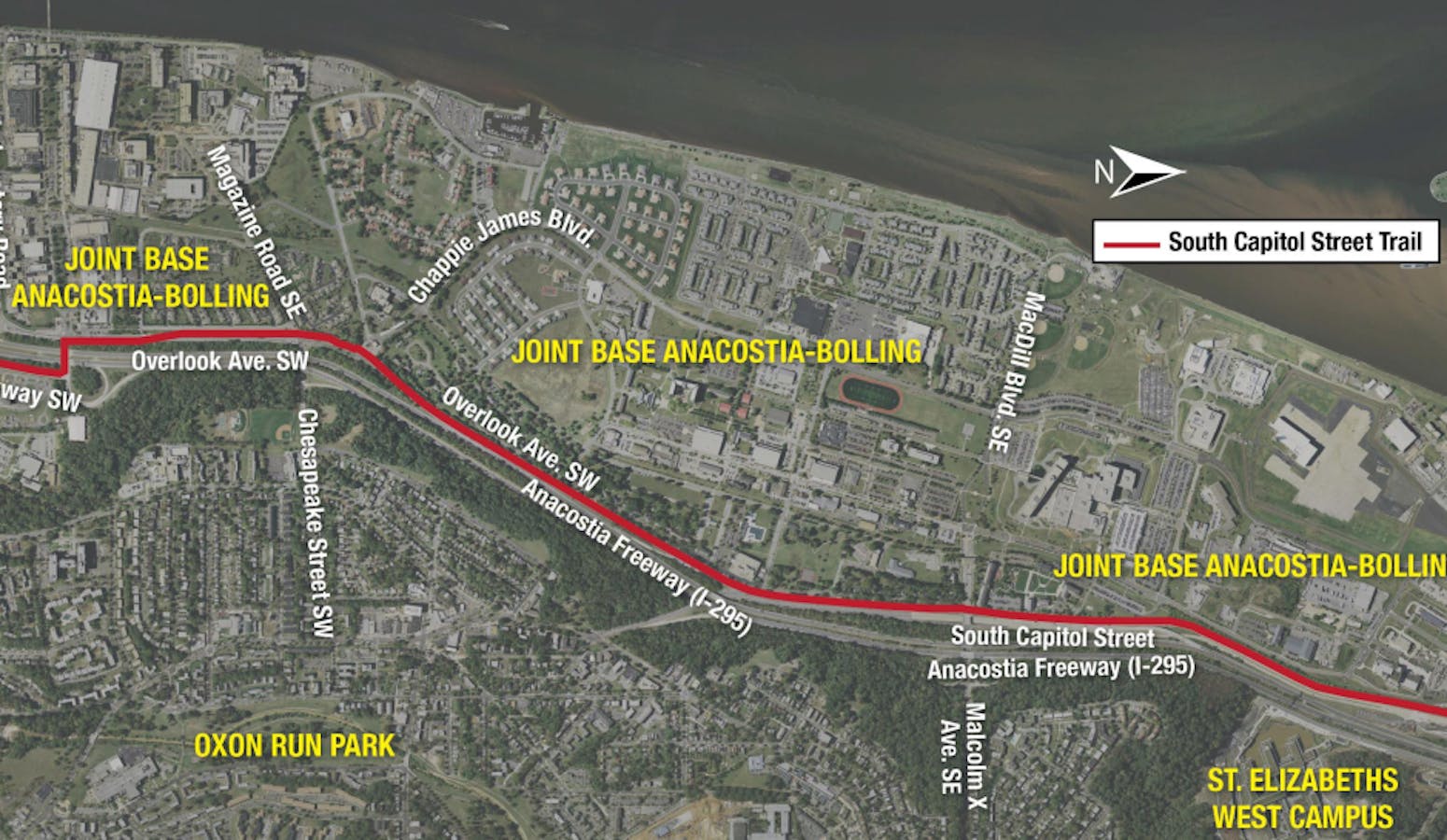 Washington, DC's $10 million RAISE award for the South Capitol Street Trail project will be used to construct a 3.8-mile-long extension of the Anacostia Riverwalk Trail network. (Image credit: Anacostia Waterfront Initiative)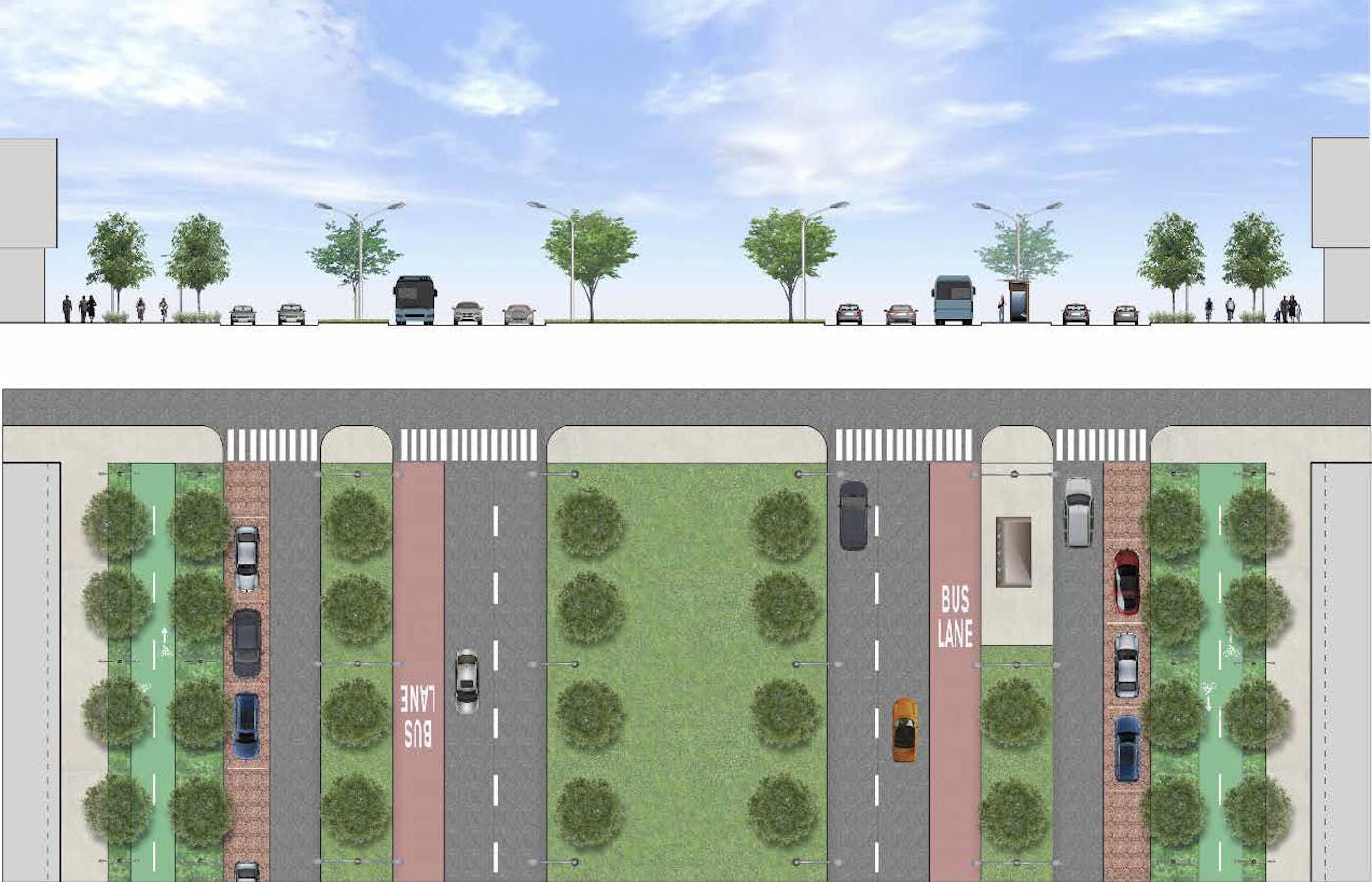 The City of Philadelphia received a $78 million Mega award for the Roosevelt Boulevard Multimodal Project, which will improve a deadly 12-mile stretch of Roosevelt Boulevard for people walking, biking, and using transit. (Image credit: City of Philadelphia, Roosevelt Boulevard Route for Change Program Final Report)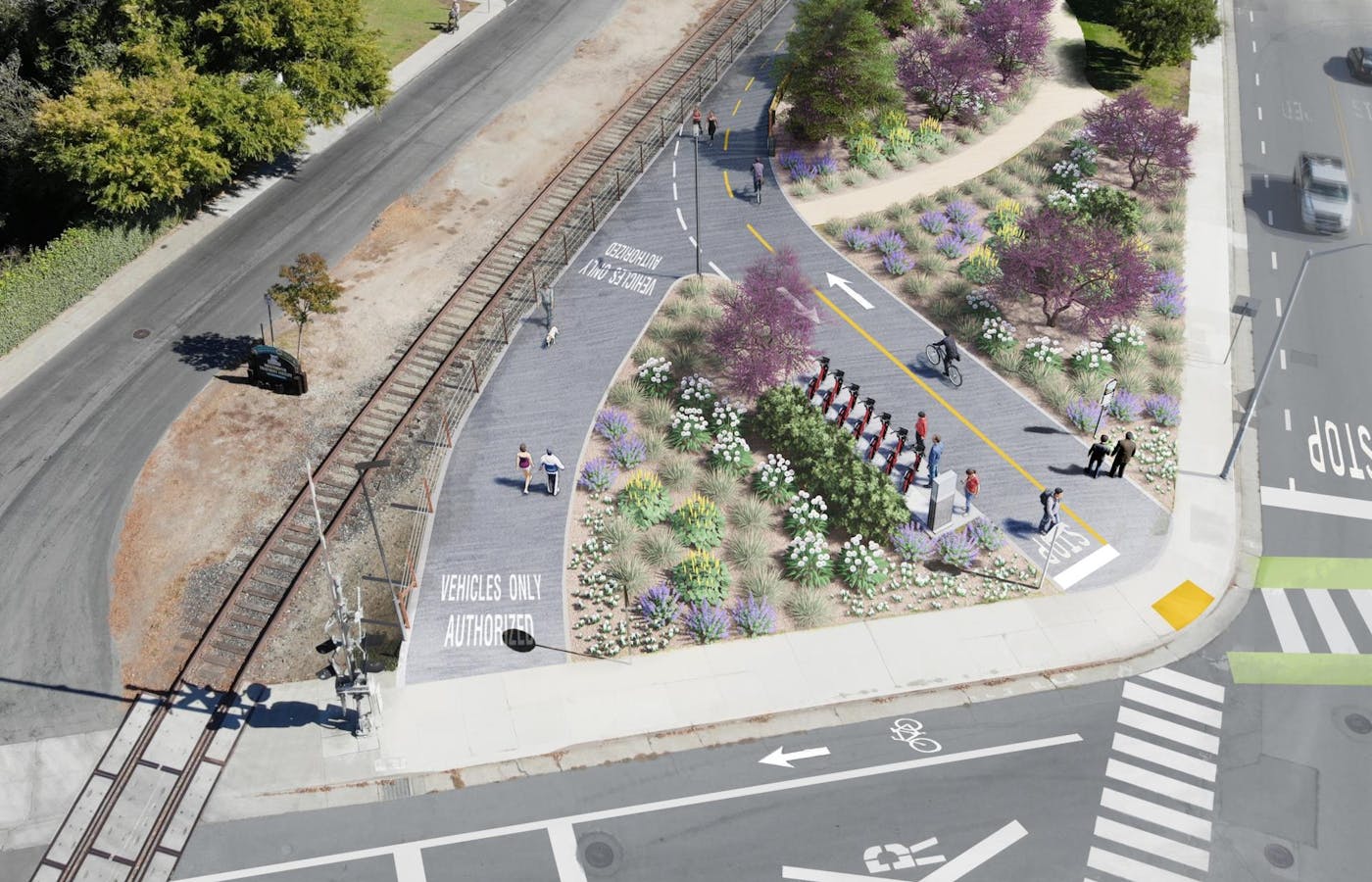 The Watsonville-Cruz Multimodal Corridor Program, brought forth by the California Department of Transportation, was awarded $30 million from Mega, part of which will be used to construct new bicycle and pedestrian crossings as part of the Coastal Rail Trail. (Image credit: City of Santa Cruz)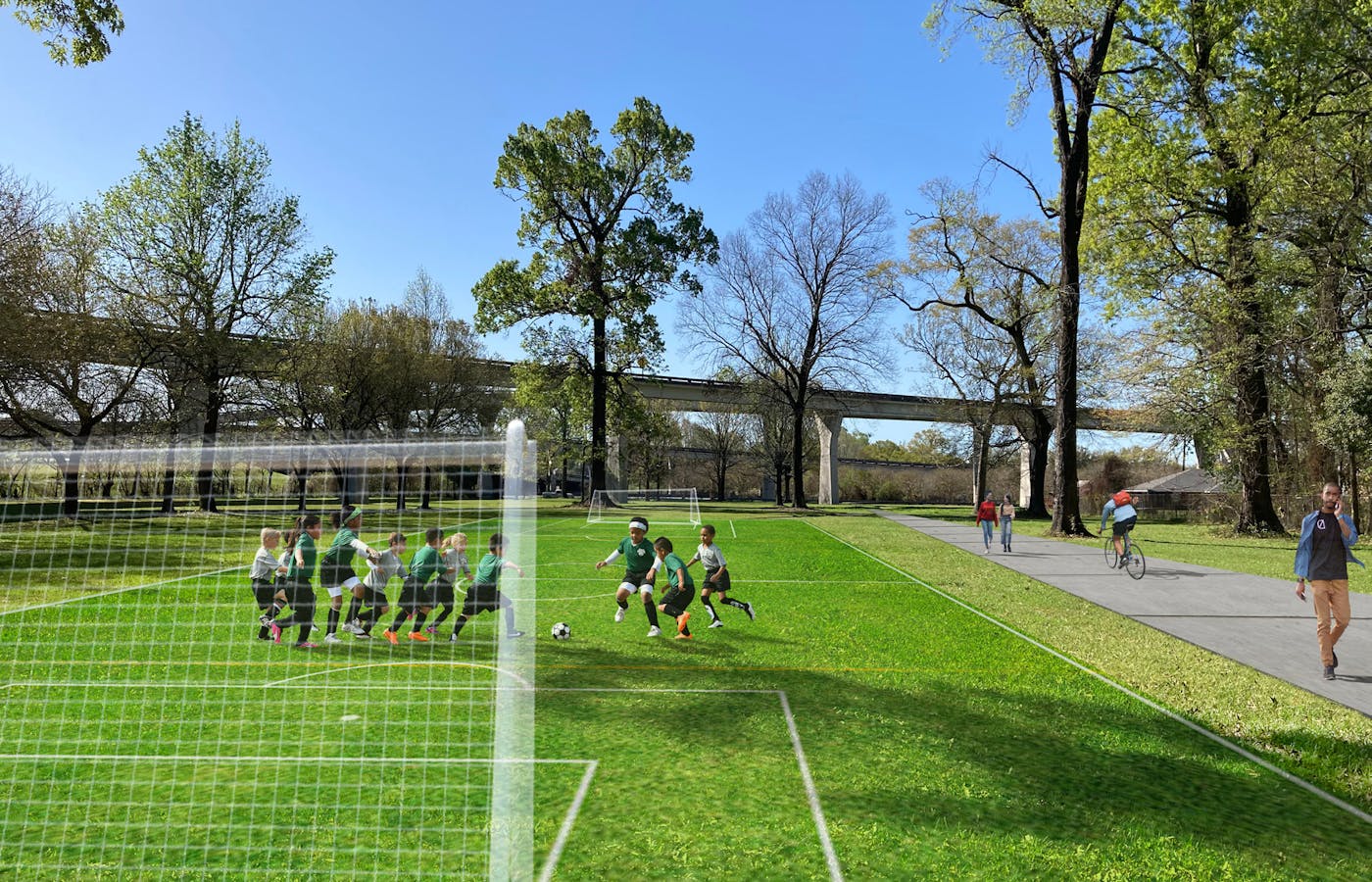 Although it is part of a larger highway expansion project, the City of Baton Rouge and Parish of East Baton Rouge, Louisiana's recent $60 million INFRA award contains upgrades to the 3-mile long Scotlandville Parkway, including a new shared-use path. (Image credit: Sccotlandville Corridor Master Plan, Recreation and Park Commission for the Parish of East Baton Rouge)