May 9, 2019
The Power of E-Bikes in Fort Collins, Colorado
By: PeopleForBikes Staff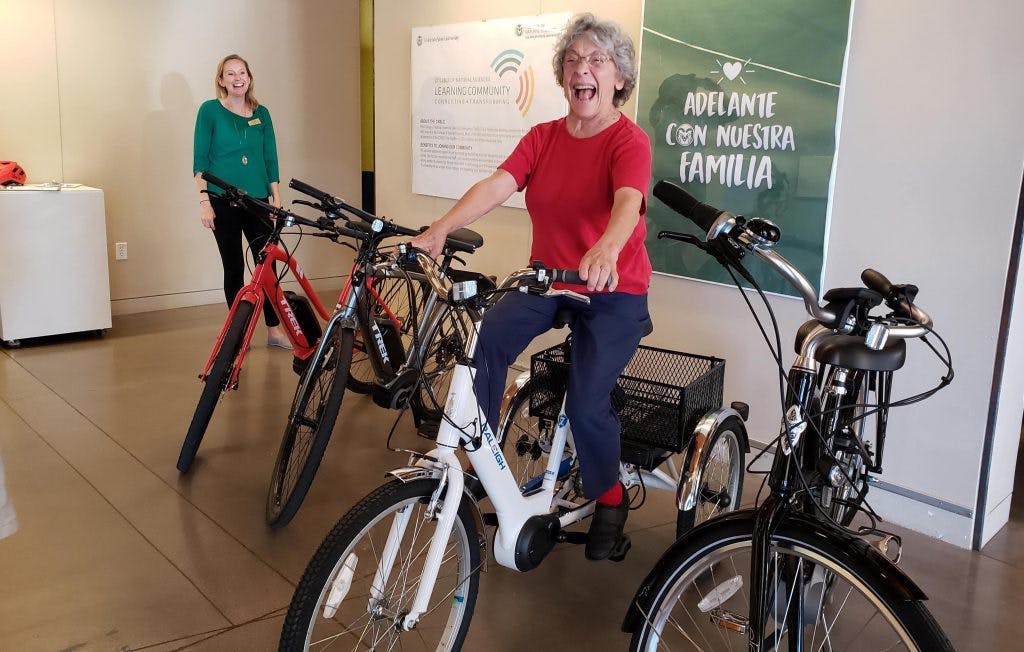 Fort Collins, Colorado e-trike demo.
One way that any community can improve biking is to encourage more people to ride. Slow-roll events and demos allow people to try something they've never done before — and that they might be intimidated about — in a safe environment.
Fort Collins' City Council recently passed an ordinance to allow class 1 and class 2 e-bikes on multi-use trails. In celebration, FC Bikes paired their Everyday Cycling Class — a course aimed at biking for transportation — with an e-bike demo. They partnered with Colorado State University, provided lunch and encouraged people to enjoy the day and try a bike with pedal-assist.
At the event, Jamie Gaskill, program specialist at FC Bikes noticed that someone from the class was waiting to speak with her as the demo began. "He said he was 77 years old and if it wasn't for his class 1 e-bike, he wouldn't still be biking today." The man went on to say that he rides his bike great distances to watch his grandkids play soccer; having an e-bike opened opportunities for him again in his later years of life.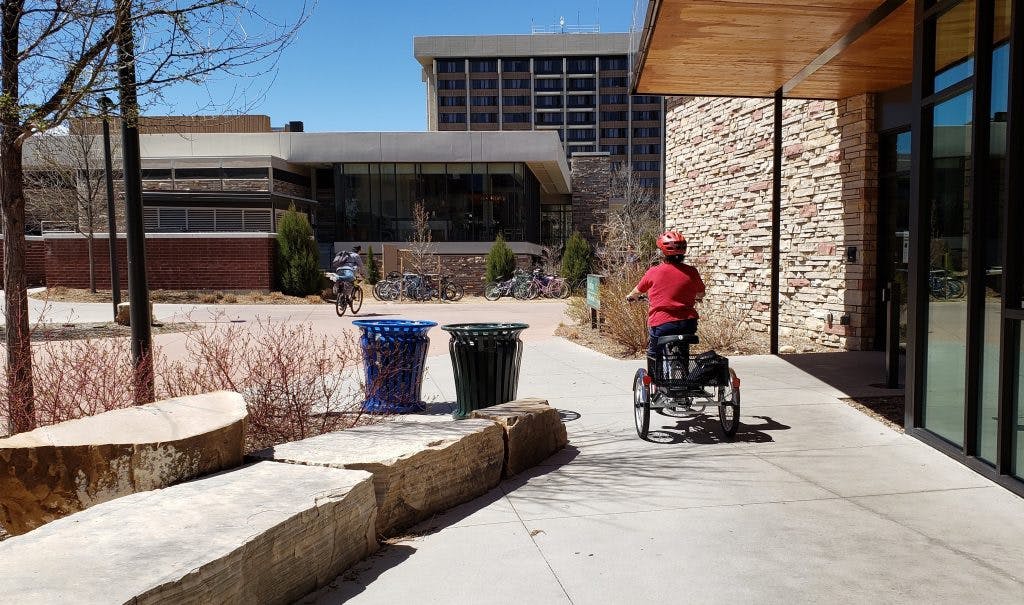 Gaskill says the man then introduced his wife, "This is my wife, and she's never been on a bike in her entire life." In addition to e-bikes, FC Bikes also had an e-trike on hand to try. So Gaskill asked the woman if she wanted to give it a go.
The woman walked over, put her purse in the basket and jumped on the seat. "You saw her just light up. Just pure joy." Gaskill says the woman pedaled around saying, "Now I can ride with him." It was a life-changing moment for them both, with the electric pedal assist and the trike component working together to make biking possible. "All of the sudden, someone who had never been on a bike was able to participate. At the age of 75, this woman gained the confidence to try something she had never done before."
Fort Collins is doing important work to reach their goal of ensuring that people of all ages and bicycling experience can ride safely and comfortably to the places they want to go.