October 12, 2020
The Gift of Gravel: Why You Should Take Your Bike Off Road This Fall
By: PeopleForBikes Staff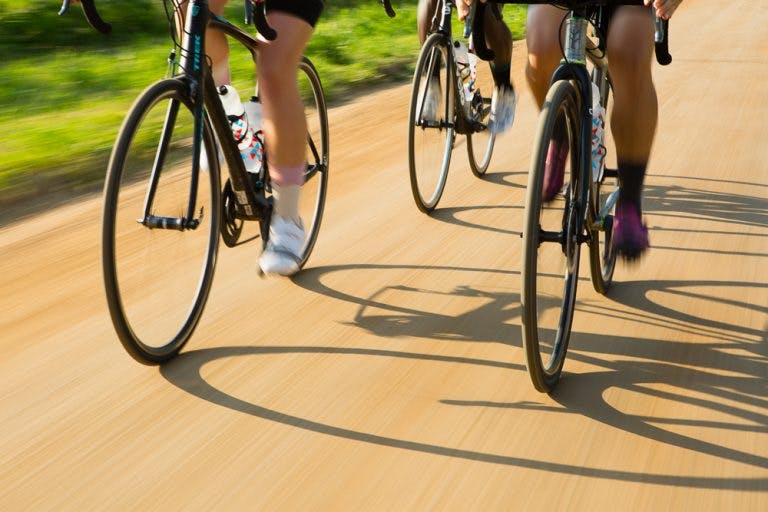 Gravel riding is surging in popularity.
As gravel riding continues to surge in popularity, every unpaved road opens up a door to new exploration. Still uncertain about taking your next ride off the pavement? Here are five reasons why you should.
1. All bikes are welcome.
If you're new to the gravel riding scene, we have good news: You don't need a bunch of fancy gear to get started. Road bikes, mountain bikes and even cruiser bikes can all easily manage most dirt and gravel roads and trails. The tires already on your bike should work for gravel riding, but you can also increase your comfort on bumpy roads by upgrading to wider, knobbier tires with lower pressure. (Pro tip: Applying even, controlled braking will give you more control over your bike on uneven surfaces, regardless of the width of your tires.)
2. The views are stunning.
Another perk of taking your bike to dirt? The scenery. Many gravel routes follow low-traffic roads surrounded by nothing but nature's beauty. If you're unsure of where to go, log into Ride Spot, PeopleForBikes' app developed to break down the barriers to riding, to explore routes near you (select "unpaved" in the ride category section on the Discover page). Or, stop by your local bike shop and ask about nearby roads, paths or rail trails that are well marked and easy to follow.
3. Gravel rides are great for social time.
Whether you're an experienced rider or just getting comfortable on two wheels, invite a friend or two on your next off-road adventure. Quiet routes make it easy to catch up with your riding buddies or even take your lunch meeting on the go while still being safe and socially distanced.
4. Some of the best races take place on dirt.
With hundreds of gravel races popping up around the U.S., there's more than enough opportunity to enjoy a little competition and challenge yourself. Thousands of bike riders at all ability levels have taken part in races like Barry Roubaix, Rebecca's Private Idaho and Dirty Kanza. While almost all competitions are currently on hold during COVID-19, getting started on gravel now is a great way to start training for once races start coming back.
5. Off-road routes connect to sweet destinations.
Ever dreamed of embarking on an epic multi-day bike tour? Plenty of gravel routes connect across city and state lines — all while keeping you on quiet, low-traffic roads. Bikepacking trips can be done solo or with friends. (Pro tip: A reliable bike is essential if you're traveling long distances. Talk with your local bike shop about the condition of your bike and purchasing gear like bags, panniers and trailers to make sure you can carry all the essentials.)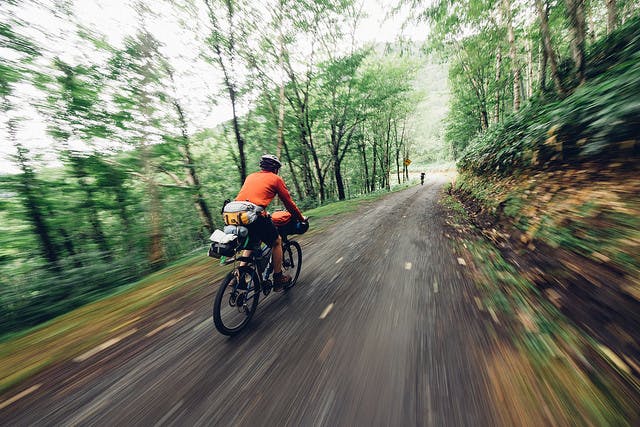 If the idea of riding on dirt scares you, fear no more. A sturdy set of tires, a positive attitude and a good route are all you need to expand your biking horizons. See you on the gravel!