May 24, 2021
'Spring Back on Bikes' Is Increasing Youth Ridership
By: Jack Foersterling, copywriter and editor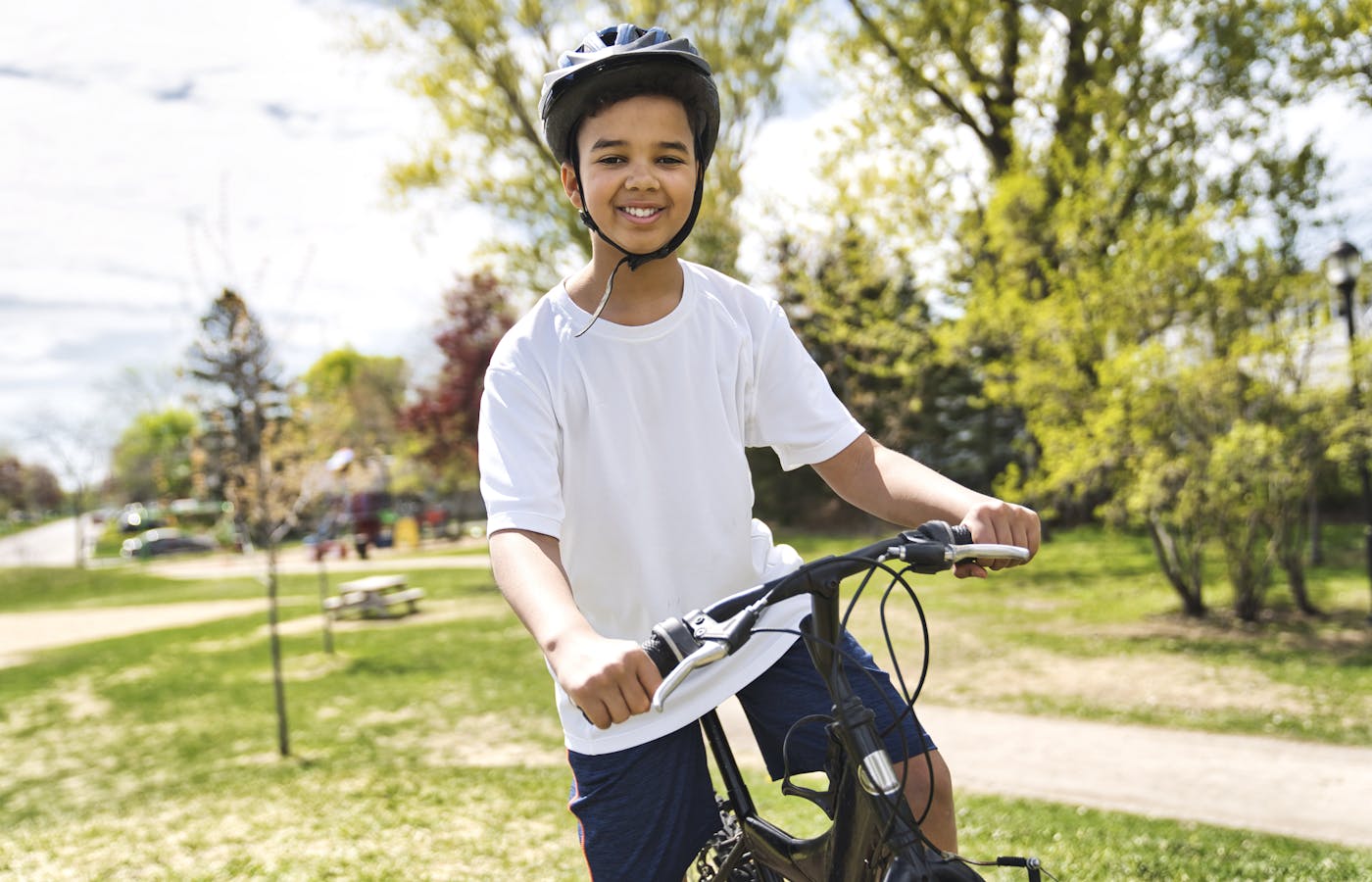 A collaboration between the National Youth Bike Council and Atlanta Students Advocating for Pedestrians is providing free bike tune-ups.
Joshua Funches and Nora Ball may live 800 miles apart, but they're united by a common goal: make bicycling safer and more accessible for youth riders. Funches, a founding member of the National Youth Bike Council (NYBC), got involved in bicycling through Neighborhood Bike Works, a Philadelphia-based shop and advocacy group that provides equitable access to bicycling through education, leadership and career-building opportunities. Ball, a high school student and founding member of Atlanta Students Advocating for Pedestrians (ASAP), became a bike advocate after multiple close encounters with cars while biking to school.
Like many, Funches and Ball were encouraged by the pandemic-induced bike boom of 2020, which got a lot of new riders out on two wheels. In 2021, the pair wanted to make sure their peers had the resources to keep riding safely. "Funding is a huge reason why so many of our peers don't or can't bike," said Funches, noting that even if someone owns a bike, they likely don't have the money for upkeep or repairs.
Searching for a way to help youth bicyclists keep riding, the duo launched Spring Back On Bikes. Working in their respective cities, Funches and Ball reached out to local bike shops to collect repair tickets that could be redeemed by youth whose bikes need a little love. "We have specific tune-ups that people can get — tire inflation or tube replacement, brake alignments, bolt checks," said Ball. "They can also get just a general look over of the bike to see what it needs to get rolling."
While they were initially worried that shops may be too busy or unwilling to participate, the young advocates were pleasantly surprised when three shops in Atlanta and three in Philadelphia signed on. All six shops are now offering the tune-ups completely free of charge to youth with a repair ticket. To receive a ticket, youth can email or DM a photo of their bike to NYBC, explaining what work might need to be done and listing the participating bike shop nearest to them.
"There are many reasons people are discouraged to bike, and we're trying to take away those reasons," said Ball, emphasizing that the group instead focuses on the benefits of bicycling. "It's not only good for your health, but it's also good for the environment and it's economically viable — there are so many reasons to ride a bike."
For those interested in supporting their work, it's as easy as a click. "If you're following us on social media," said Funches. "Our Instagram, our Twitter — that's where we post the majority of our 'here's where we need help' call-outs."
Looking ahead, Ball and Funches are encouraged. "So many students reach out that want to be involved," said Ball. "We have this program, it's all set up, all it needs is to be implemented in other places. We don't just want to reach youth in Philadelphia and Atlanta, we want to reach youth across America."
Repair tickets are still available for youth riders in both cities. Visit NYBC's website for more information.
The National Youth Bike Council and Atlanta Students Advocating for Pedestrians would like to thank the following bike shops for supporting the Spring Back On Bikes initiative:
Philadelphia, PA
Atlanta, GA