July 25, 2023
Growing Female Ridership in West Virginia
By: Nick Aguilera, youth and community partnerships manager
Girls Riding Together (GRiT) gets more women on bikes, breaking down barriers in a male-dominated sport.
Growing up as one of the first international adoptees in West Virginia, Mia Fox did not have role models who looked like her in the community, let alone in bicycling. "My parents got me involved in wonderful activities like music and dance," says Fox. " I never got to explore sports because I didn't even know that those opportunities were at my fingertips."
Today, Mia is changing that. As the National Interscholastic Cycling Association (NICA) Girls Riding Together (GRiT) coordinator in West Virginia, Mia is making sure other girls see themselves reflected in the sport and getting on bikes. And she's seeing results: NICA West Virginia has one of the highest female participation rates in the United States.
"Women and minority groups are out there," says Fox. "It's critical to connect with schools, local organizations, churches, nonprofits, and the community. Exposure and connection is key."
GRiT is NICA's focused effort to get more girls and women into bicycling, with reports showing that girls make up just 20% of NICA participants around the country. Already, with a 34.1% participation rate, West Virginia is surpassing NICA's national goal for female student-athlete and coach participation rates of 33% by the end of 2023. 
GRiT coordinators plan girls-only events, rides, camps, clinics, and socializing opportunities with a concentrated effort on reaching historically marginalized groups.  "Monthly calls with GRiT coordinators empower each state to formulate ideas, plans, and activities," says Fox. "Coordinators for each state go out into their communities to draw in those groups."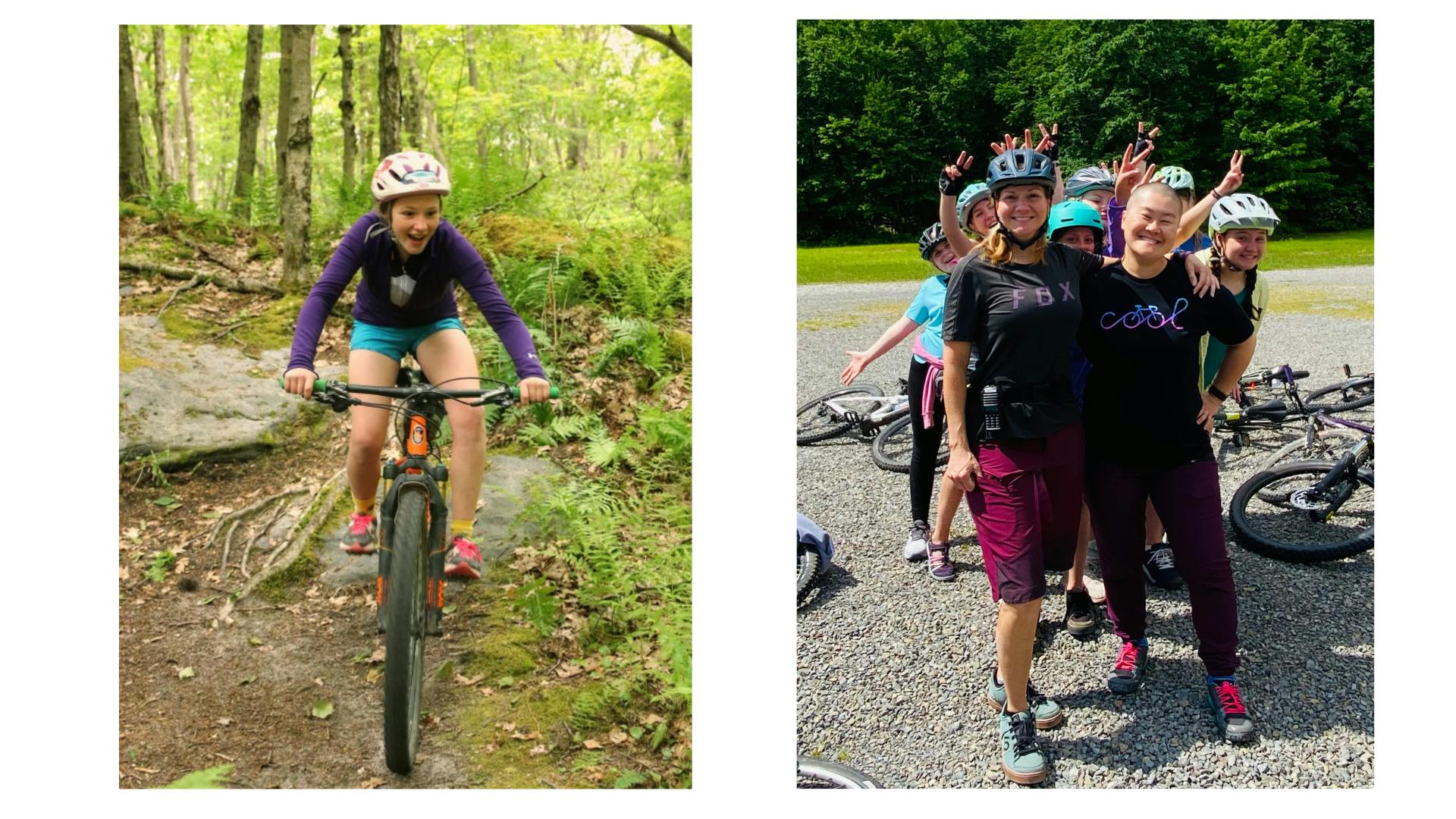 Outreach from coordinators is key to reaching new NICA participants, as is elevating youth voices. GRIT coordinators and ambassadors go to schools, nonprofit afterschool programs, churches, and other community-centered locations to showcase the GRiT program. The young GRiT ambassadors are encouraged to share their passion for riding, inviting their classmates and communities to experience the joys and experiences that mountain bikes provide.
"We really listen to our female student-athletes," says Fox. "They really like scavenger hunts, overnight sleepaway camp, and riding two or three miles while talking the entire time." 
An avid cyclist, Fox was already organizing Moms on Bikes (MOBS) rides in Charleston, West Virginia, prior to joining the NICA team. As NICA began encouraging more female coaches, MOBS became a great place to recruit new coaches. 
"Once you get the moms to feel empowered and see that trails we're riding are not scary, they come back the next week," says Fox. "We show them what we're teaching the kids to do and that's how we get them to be coaches."
Early on, many moms share how they haven't ridden a bike since childhood. "We take them out on a beginner flow trail and that's how we flip the switch," says Fox. "They're riding the trails, overcoming their fears, and experiencing joy. We 'coach' them before our season starts, helping them feel empowered and helping them to become level one coaches." By the end, many of the daughters start joining the MOBS rides, bringing the experience full circle.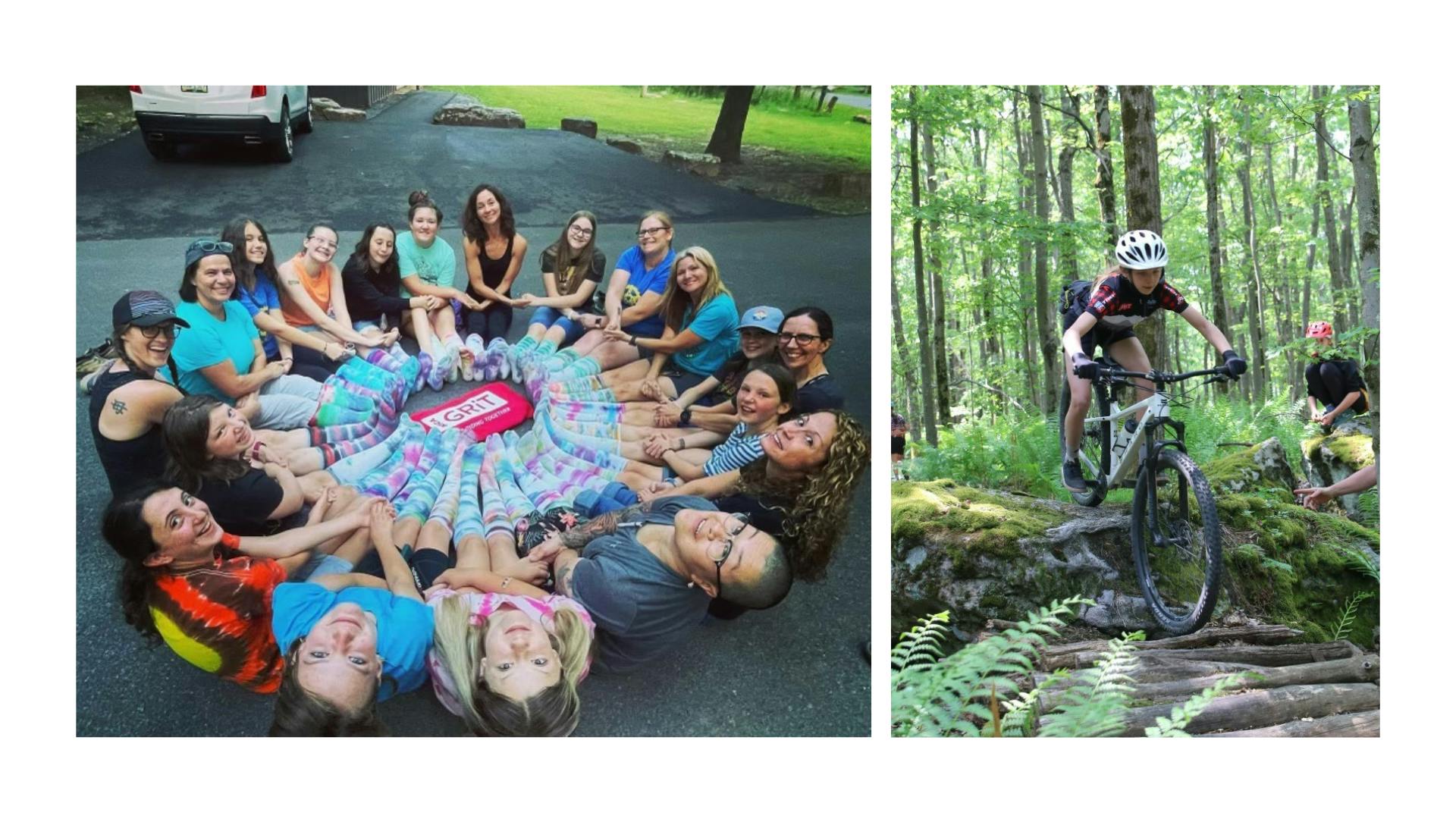 In the U.S. and globally, there's a noted gender gap that exists in bicycling that can be attributed to a variety of physical, cultural and societal barriers. Fox's work to build female bike ridership is helping achieve gender parity in NICA and beyond. Beyond gender inequalities, NICA is also addressing the income barriers that prevent youth from accessing mountain biking. "We have the Trek Pathfinders scholarship and a GRiT-specific scholarship in West Virginia," says Fox. Trek Pathfinder scholarships provide student-athletes from historically underrepresented communities with a mountain bike, helmet, shoes, accessories, and a kit, along with a stipend to cover NICA league membership fees and a full season of racing.
As NICA continues to broaden and diversify the sport of bicycling, the West Virginia chapter of GRiT is a strong example of the leadership and coordination it takes to get more girls on bikes. 
"Being a female minority, you gotta see it to believe it," says Fox. "You have to see somebody you can look up to."
Interested in GRiT? Click here to see if there is a NICA GRiT program near you.