July 19, 2019
22 States Now Follow the Three Class E-bike System, Doubling Total in Six Months
By: PeopleForBikes Staff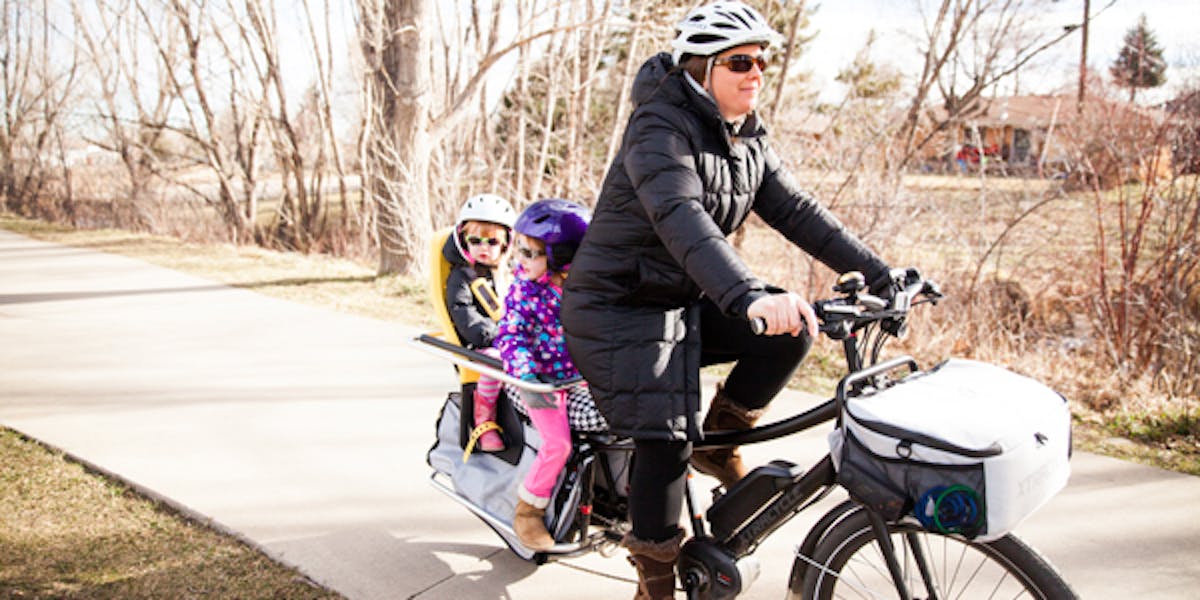 Woman on e-bike with her kids
2019 started with 11 states using the model three-class e-bike definitions. As of June 19, 22 states now define e-bikes within the three classes, effectively doubling the total in just six months. These eleven new states are: Georgia, Idaho, Indiana, Maine, Maryland, New Hampshire, New Jersey, Oklahoma, South Dakota, Texas and Wyoming.
A few major themes can be attributed to this success. First, states follow each others' leads and seek regional consistency in how they treat e-bikes, so there's momentum. Second, the e-bike market is booming and states recognize that riders need consistent and common-sense rules for where they can be ridden.
Last but not least, the unwavering support from the industry led directly to these wins. Without the above and beyond contributions raised by the BPSA E-Bike Committee to build on-the-ground teams in each of these states, making this much progress in one year would not have been possible. The companies that supported the e-bike initiative in 2019 are: Accell North America, Allegion/Kryptonite, Bosch, Brose, Bulls, Cycling Sports Group, DT Swiss, Envelo, Fantic, Felt, Foldaway Solutions, Fox, Genze, Giant, GM, Harley Davidson, Hi-Power Cycles, Ohm Cycles, Oregon E-Bikes, Pacific Cycle, Pedego, REI, Riese and Muller, Rocky Mountain, Shimano, Specialized, Sport Technik/M1, SRAM, Suzhou Bafang, Taioku, Tempo Bicycles, Tern, TranzX, Trek, Yamaha and Yuba.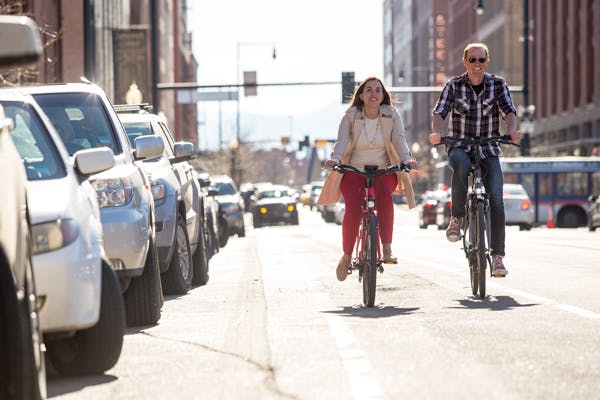 In 2015, the BPSA and PeopleForBikes began this national campaign to pass clear e-bike legislation in all 50 states in order to create stability in the marketplace. E-bike manufacturers put aside competitive differences to develop the three class system around critical issues like motor assist, pedal assist, wattage and operational rules.
Good e-bike laws are completely changing business models and customer bases. In states where the three class system of e-bikes has passed, suppliers report that sales of e-bikes more than double. On the local level, bike retailers in states with this law report that having a statewide three class e-bike system helps their team clearly explain where e-bikes are and aren't allowed, and e-bike sales help offset the loss of revenue due to other declining categories.
Most importantly good e-bike laws are leading to better e-bike access. For example, after Wyoming legislators passed the state's three class e-bike law in February, Wyoming State Parks decided to allow Class 1 eMTBs anywhere a traditional mountain bike is allowed, and even opted to conduct a Class 2 pilot project. A number of local trail access wins from Virginia to Arizona can be attributed to land managers recognizing the increase of eMTB use and creating consistency with the three classes of e-bikes and state laws.