March 29, 2019
Speed Limits Directly Impact the Quality of a Bicycle Network
By: PeopleForBikes Staff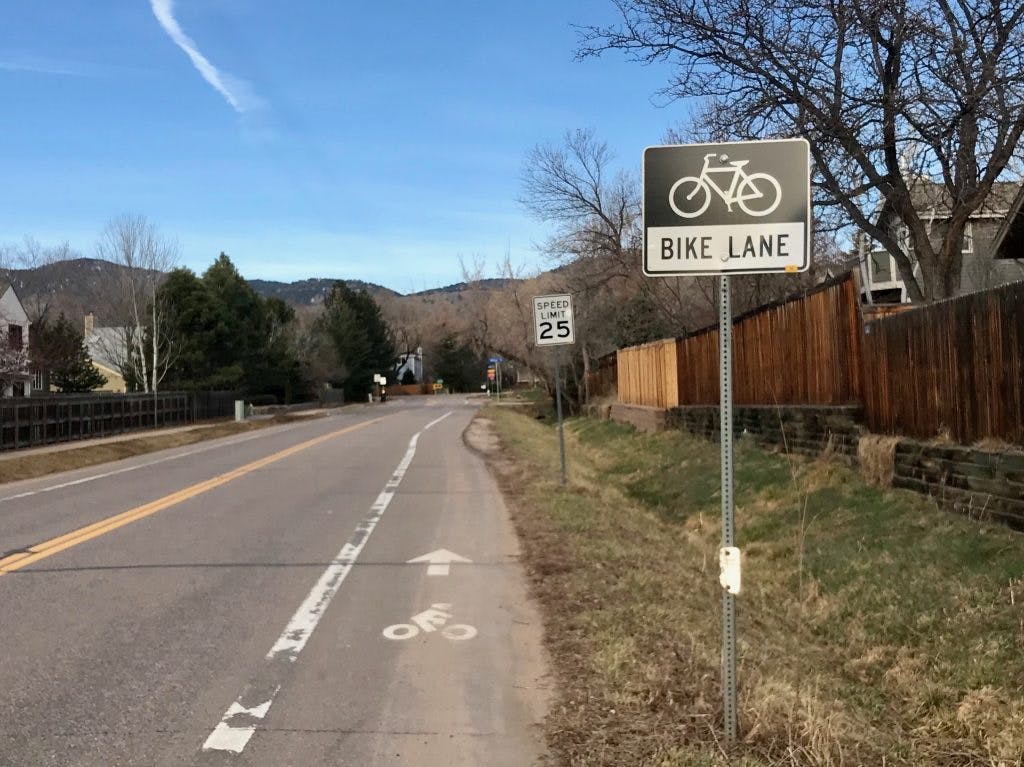 Bike lane and speed limit sign
Starting this year, the BNA no longer assumes that all residential streets are set at a 25 mph speed limit. Unless updates are made in OpenStreetMap, the BNA now assumes speed limits according to the street type, and state laws. We've recently identified 10 states that have residential street speed limit defaults above 25 mph: Colorado, Florida, Georgia, Idaho, Kentucky, New Hampshire, New Mexico, New York, North Carolina and Washington D.C. When we applied those state defaults in the 2019 analysis, some BNA scores dropped because those residential streets are no longer considered low-stress.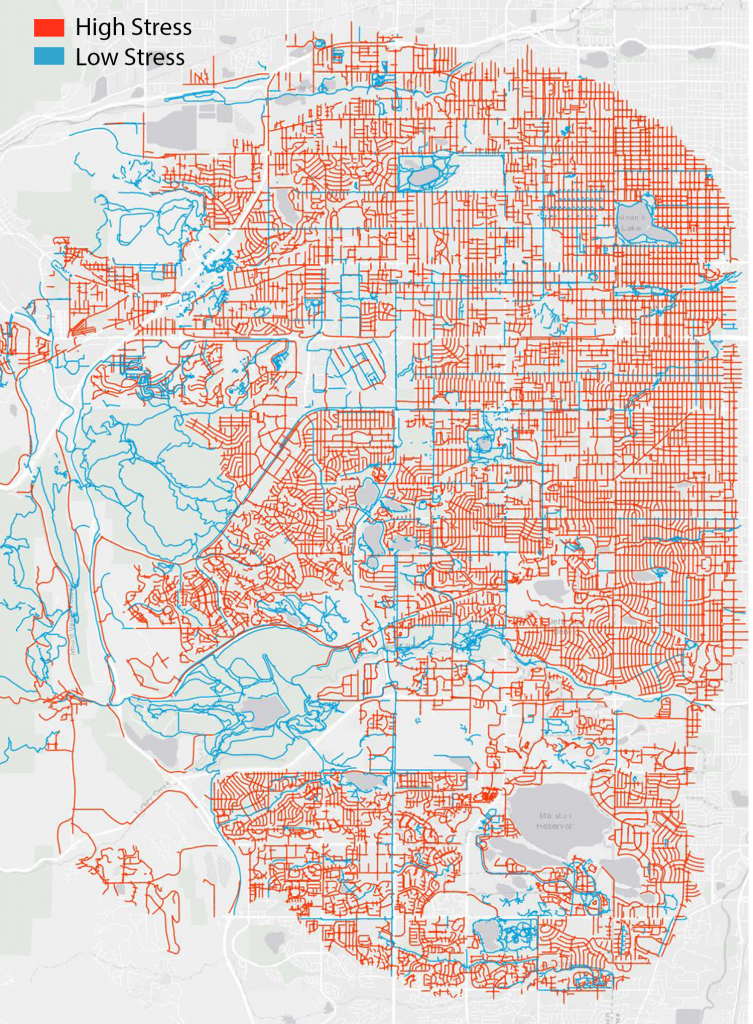 Here's where our City Snapshot is especially helpful. If a city has indicated in their Snapshot that they have a residential speed limit set to 25 mph or lower, despite the state default, their BNA score and City Rating are not negatively impacted. For instance, Colorado's default residential limit is 30 mph, but many Colorado cities — such as Boulder, Denver and Fort Collins — have enforced lower limits. Lakewood, Colorado, had a BNA score of 50 last year, but dropped to 19 this year because of the Colorado 30 mph default. We encourage cities to update their OSM data or complete a City Snapshot, so that we have the most relevant information.
Every state is a little different when it comes to who controls speed limits. Proposed bills in California, Connecticut and Vermont would allow local control over speed limits to reduce them as low as 15 mph. When a city has the ability to change their own limits — without state approval — it's then a matter of changing traffic codes. Often a traffic study is required, and pilot experiments are implemented, before a City Council will vote. Nashville, Tennessee, recently conducted a series of pilots, and found that they were effective in lowering average speeds.
This year the BNA score for Durham, North Carolina, dropped from 24 to 13, but their City Snapshot indicated that City Council is proposing a city-wide drop in speed limit. Often these bills and traffic studies are great ways to find out just how effective a drop in speed limit really is. Slower speed limits in residential areas are always a good move toward safer neighborhoods. We look forward to tracking the progress in Durham and elsewhere, and noting how scores change for the better when speed limits are reduced.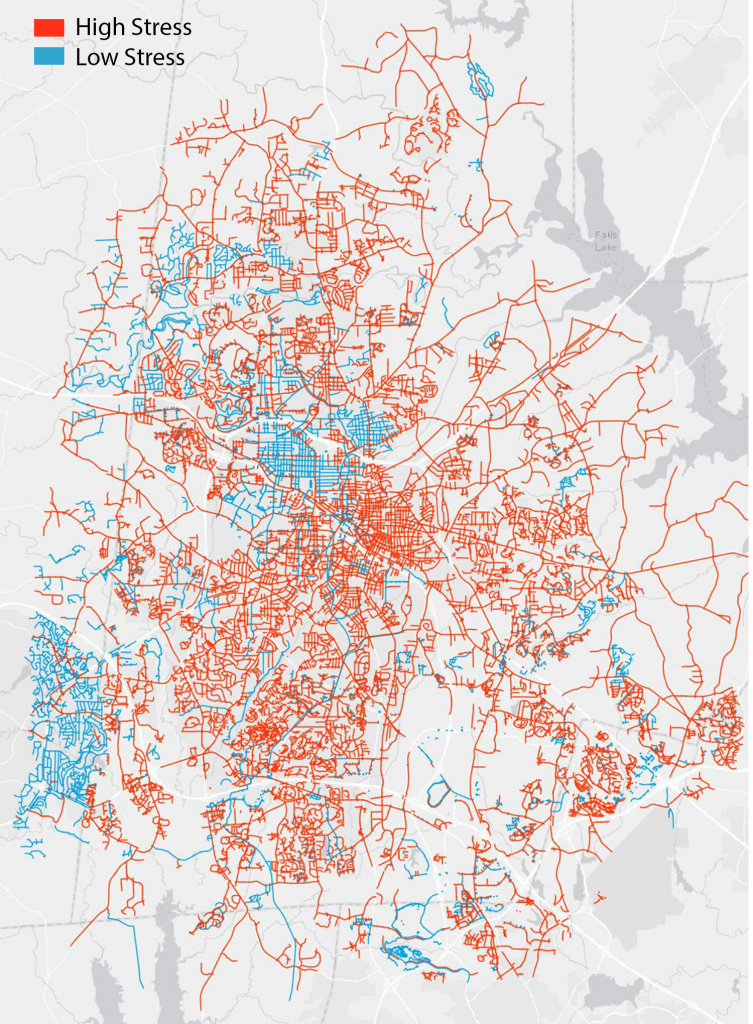 Lowering the speed limit is something that many cities are starting to recognize as a way to make spaces safer, especially in light of Vision Zero plans. Places like Boston, Massachusetts, and Portland, Oregon, have taken steps to reduce their speed limits even lower than 25 mph in residential areas. It makes sense for speeds to be reduced in areas where people are walking and riding bikes. Reduced speed limits create safer places to live.
If you have any questions about your BNA score or City Snapshot, feel free to reach out: placesforbikes@peopleforbikes.org.