March 2, 2022
Safe Trails Are Happy Trails
By: Kimberly Kinchen, contributing writer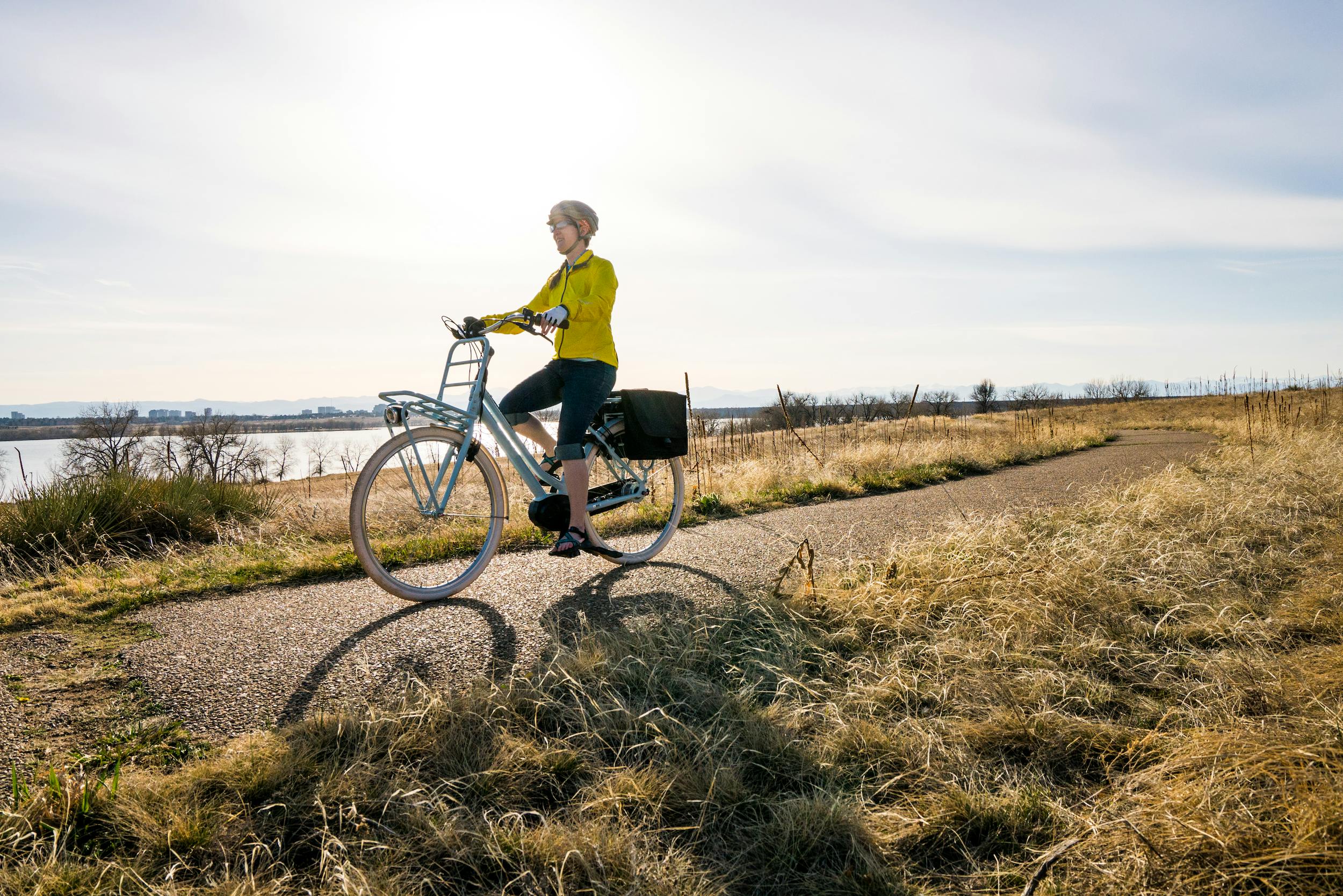 The ongoing bike boom underscores the need for more and better places to ride.
It seems like no corner of the country hasn't been caught up in America's rekindled love affair with the outdoors. From walking and bicycling to rollerblading and skateboarding to "new" micromobility options like e-scooters, solowheels and electric skateboards, more people than ever are choosing active recreation. It's an exciting time that presents a powerful opportunity to demonstrate the potential of bicycles and, in particular, electric bicycles, to enable a larger range of riders to enjoy the health and recreational benefits of riding, ride longer distances and more often and substitute car trips with zero-emission electric bicycle trips. 
Even with these overwhelmingly beneficial bottom lines, some communities are still wrestling with how to manage the inevitable growing pains that come with these electric bicycle and micromobility booms. These issues mostly have to do with safety and space, especially in communities boasting tourist-friendly temperate weather and waterfront trails that could once accommodate walking and rolling with little conflict. Although these places may be accustomed to crowded busy seasons, with lots of car traffic and competition for recreational space, many find their residents flummoxed by the influx of so many new wheels, prompting the establishment of new regulations.
Communities that considered drastic measures during the last two years ultimately opted for revamping their approaches to balance regulation with accommodation. Huntington Beach, CA, repealed its 2017 ban on electric bikes in April of 2021, changing course in acknowledgement of electric bicycles' mobility and accessibility benefits. The city now limits electric bicycle use on some sensitive unpaved trails and curbs riders who surpass the city's bike speed limit. 
Newport Beach, CA, opted for passive enforcement as an interim measure while its council weighs possible regulations by replacing faded and missing signs and radar speed billboards. The city is also considering adding padded rumble strips to slow travelers. 
Some cities, like Chesapeake, VA, took an overtly proactive and welcoming path for electric bicycles when their popularity accelerated. Chesapeake's city council voted to allow Class 1 and 2 electric bicycles in all of the same places where non-motorized bicycles are permitted, following a Virginia state-level code that does the same. The city's code makes some exceptions, however, restricting electric bicycles from being used on "natural trails." Chesapeake also opted to use their resources on education instead of active enforcement — park rangers respond when they receive complaints, emphasizing speed limits and permitted locations in lieu of issuing tickets. 
Emphasizing education over enforcement helps riders to better understand their responsibility to navigate shared spaces safely. While newer riders in particular might benefit most from education, getting back to the basics is always a good exercise for riders of all experience levels. 
Riding an electric bicycle? Know what class your bike is, where it fits into your area's laws and avoid riding where electric bicycles aren't permitted. 
Local laws can vary: Be sure to check out local ordinances anytime you ride somewhere new. Beyond that, follow the basic rules of the road: Obey traffic signs, signals and lane markings; ride with the flow of traffic; ride predictably and turn on your lights when riding in low light or dark. 
Get ready to ride: Make sure your battery is charged, your tires are inflated and your brakes are in working order. (I also like to give my racks and fenders a good yank now and then and tighten up as needed.)
Trails and bikeway safety: Slow your roll to adhere to any posted speed limits and slow down further when the trail is congested, giving plenty of room, time and notice when calling out your intention to pass. 
Safe and considerate riding habits go a long way toward making riding safe, without a doubt. But as much as that matters, one of the most effective ways communities can enhance safety for everyone is creating more space by expanding the high quality, protected infrastructure that increases safety for everyone while reducing conflicts between people walking and rolling. 
These improved spaces invite more people to discover the fun and practicality of bicycling and electric bicycles and accommodate those who are increasingly doing just that. The beneficial side effects of these kinds of facilities come in the form of increased climate-forward transportation options and improvements in public health that go far beyond individual gains. While we're building back better, let's do it with better bike paths.