May 8, 2019
How to Grow the Bike Community: 3 Ideas from Marley Blonsky
By: PeopleForBikes Staff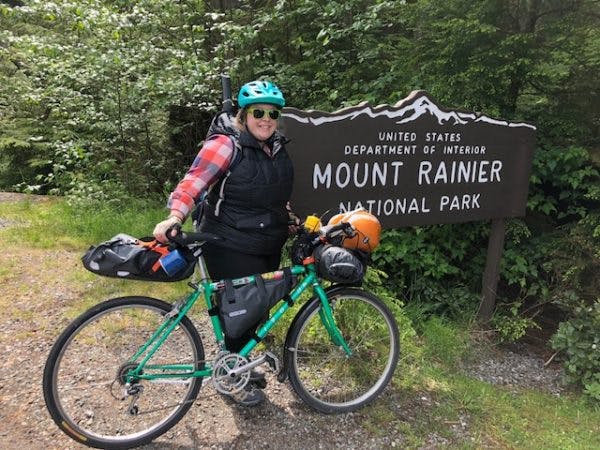 Marley Blonsky
At PeopleForBikes, we believe we can all do more to grow the cycling community. We've been doing the work for nearly 20 years, and are proud of our Better Bikeshare partnership. But we want to keep the momentum going. We're committed to improving inclusiveness in our messaging, broadening the audiences we reach, and growing internally as an organization. Join us as we learn from various voices in the cycling community. Together, we can turn what we learn into action. Follow our series on inclusiveness.
Redefining who rides bikes…and why
Marley Blonsky lives in Seattle and works as a sustainability manager for a logistics company. Blonsky describes herself as a fat activist and body positive bike rider. She doesn't ride bikes to lose weight, and believes in the healing power of ice cream. Blonsky has been featured in Cycling Tips, and is an advocate for the "with these thighs" movement.
Not everyone who rides a bike is a cyclist
When people think about representation in the bike industry, they often think about gender and ethnicity, but they rarely think about size — different kinds of bodies. Blonsky says this has to do with biking being thought of and marketed as a sport. "The mentality is that cycling is something you have to be the best at — you have to record on a device, you have to post to Strava, you have to impress — so it automatically excludes people who aren't athletic."
According to Blonsky, the industry could do more to include people who are on bikes because it's the quickest, safest, cheapest way to get around their city — and people who are just out to get some fresh air and enjoy themselves, but aren't necessarily looking for a suffer-fest. "We've even seen it in gravel riding. It started out as a way to get outdoors and enjoy country roads without as much traffic, and now even that has turned into a lot of epic races." Blonsky isn't against racing or endurance riding, but she thinks there's a huge group of people left out when those are the only images we see. "There are plenty of people out there who don't consider themselves cyclists, but who enjoy riding their bike."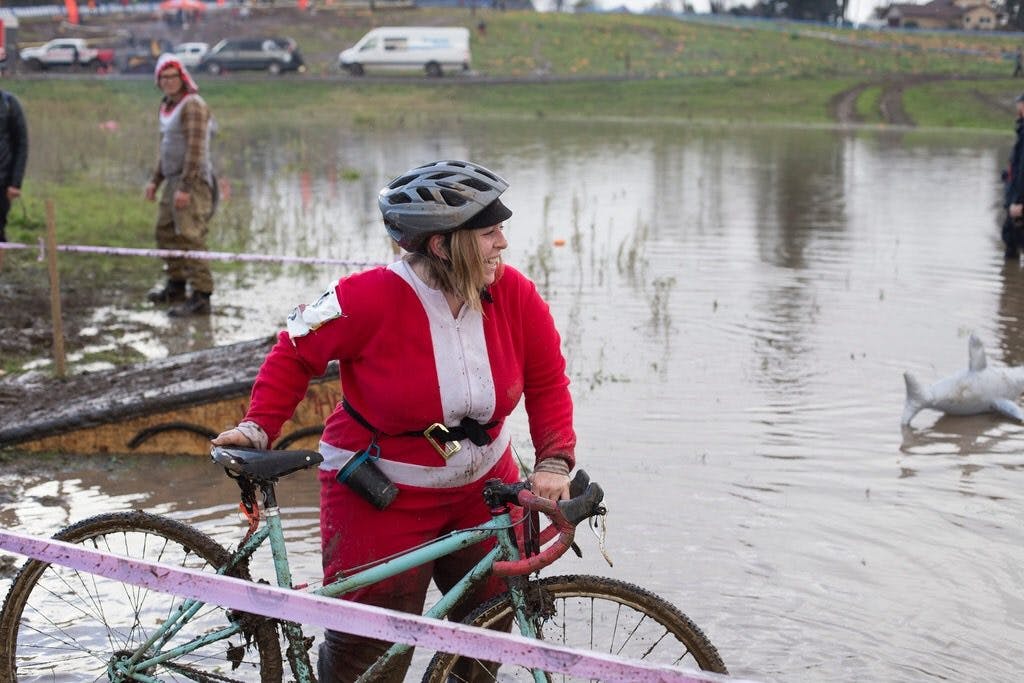 Think more like Europe
Blonsky gets to travel quite a bit for work, and her experience on a bike in places outside of the U.S. is very different. "I don't know if it's just hyper-American to compete at everything, but in Europe you see all kinds of people on bikes, not because they're athletes, just because it's part of their everyday life." Blonsky has had the opportunity to bike in Amsterdam, Germany, Belgium. "Riding a bike in a lot of places isn't a big deal: it's just a function of life, and everyone does it."
Learn from hikers
The cycling market has been slow to include larger body sizes — both for endurance biking and everyday commuting. But the hiking world has been making some significant strides. "There's a lot of advocacy happening on the hiking side. There's a group called Fat Girls Hiking and another one called Unlikely Hikers, and they've both been really good about pushing the conversation and expanding product lines at various companies." Blonsky says that representation matters so much when people are trying new things, or even considering trying new things. "I would love to see an ad with a fat person riding a bike. I would love to see a fat mom on an e-bike riding her kids to school." Blonsky encourages people of all sizes to get on a bike. "Just go at your own pace — find your people because they are out there— but also don't be afraid to ride alone. Do your own thing, have a good time, know that you belong."