February 25th, 2022
RAISE Grants Present Big Funding for Better Bike Infrastructure
By: By Noa Banayan, PeopleForBikes' director of federal affairs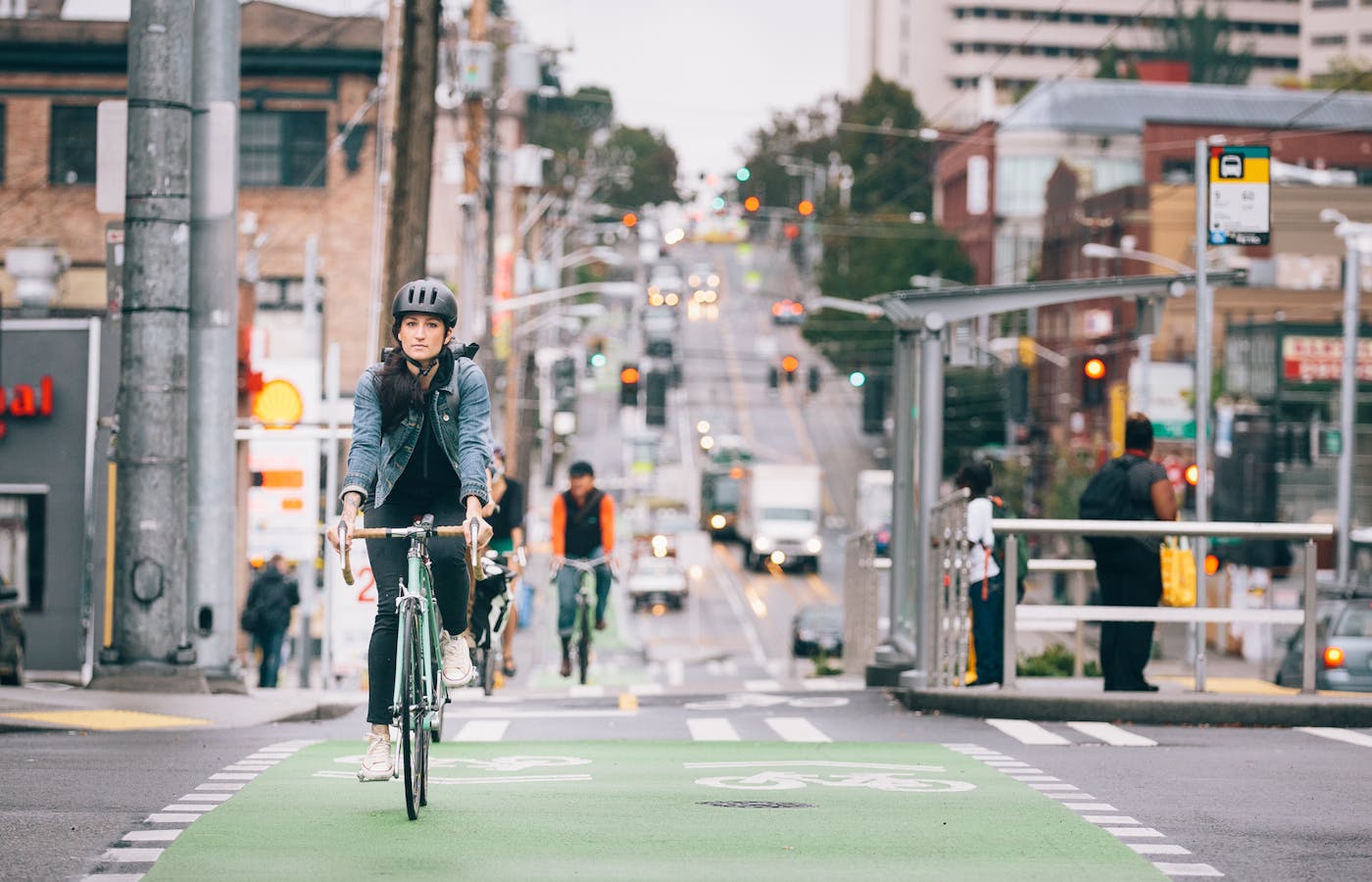 U.S. DOT Announces 2022 RAISE Grant Cycle to fund infrastructure projects nationwide.
2022 holds incredible potential for federal funding to support better, safer, more connected bike infrastructure. One of the many opportunities now available is the U.S. Department of Transportation's Rebuilding American Infrastructure with Sustainability and Equity (RAISE) grants. On January 28, 2022, Secretary of Transportation Pete Buttigieg announced the opening of this $1.5 billion program. 
Interested in applying for a RAISE grant to help fund a bike or trail infrastructure project near you? Here are the details you need to know: 
Official Notice of Funding Opportunity 
Awards up to $25 million per project
The application deadline is 5 p.m. EST on April 14, 2022
Selections will be announced no later than August 12, 2022
While incredibly competitive, we know bike infrastructure projects, including multi-use paths, trails, cycle tracks and more, help increase safety outcomes and transportation equity, all while reducing emissions and car dependence in communities across the U.S. Applicants should consider how their project addresses climate change, ensures racial equity, removes barriers to opportunity and supports the workforce — all things we know the right bike project can deliver. 
Funding for RAISE grants is up 50% this year, so if the winners from 2021's grant cycle are any indication of the direction the DOT is heading, we're expecting grantees in 2022 to support a wide variety of sustainable, active transportation projects. 
Some highlights of awarded projects from 2021 include:
$20 million to the Delta Heritage Trail in Southeast Arkansas, a rail-trail project to connect rural communities with active transportation.
$17 million to the Tuscaloosa University Boulevard Corridor Project in Alabama, which will revitalize the corridor with needed safety, visibility and accessibility improvements, including new bike lanes. 
$12 million to the Council Creek Regional Trail Project in Washington County, Oregon to connect low-income communities via a multi-use path. 
The last cycle of RAISE grants included more bike infrastructure — and larger multimodal projects that brought bikes along — than any previous year. We're optimistic that in 2022, the DOT will prioritize projects that create more complete streets, multimodal accessibility and connected, protected bike networks.