December 18, 2020
PeopleForBikes is Advancing a Pro-Bike Trade Agenda in Washington, D.C. in 2021
By: Morgan Lommele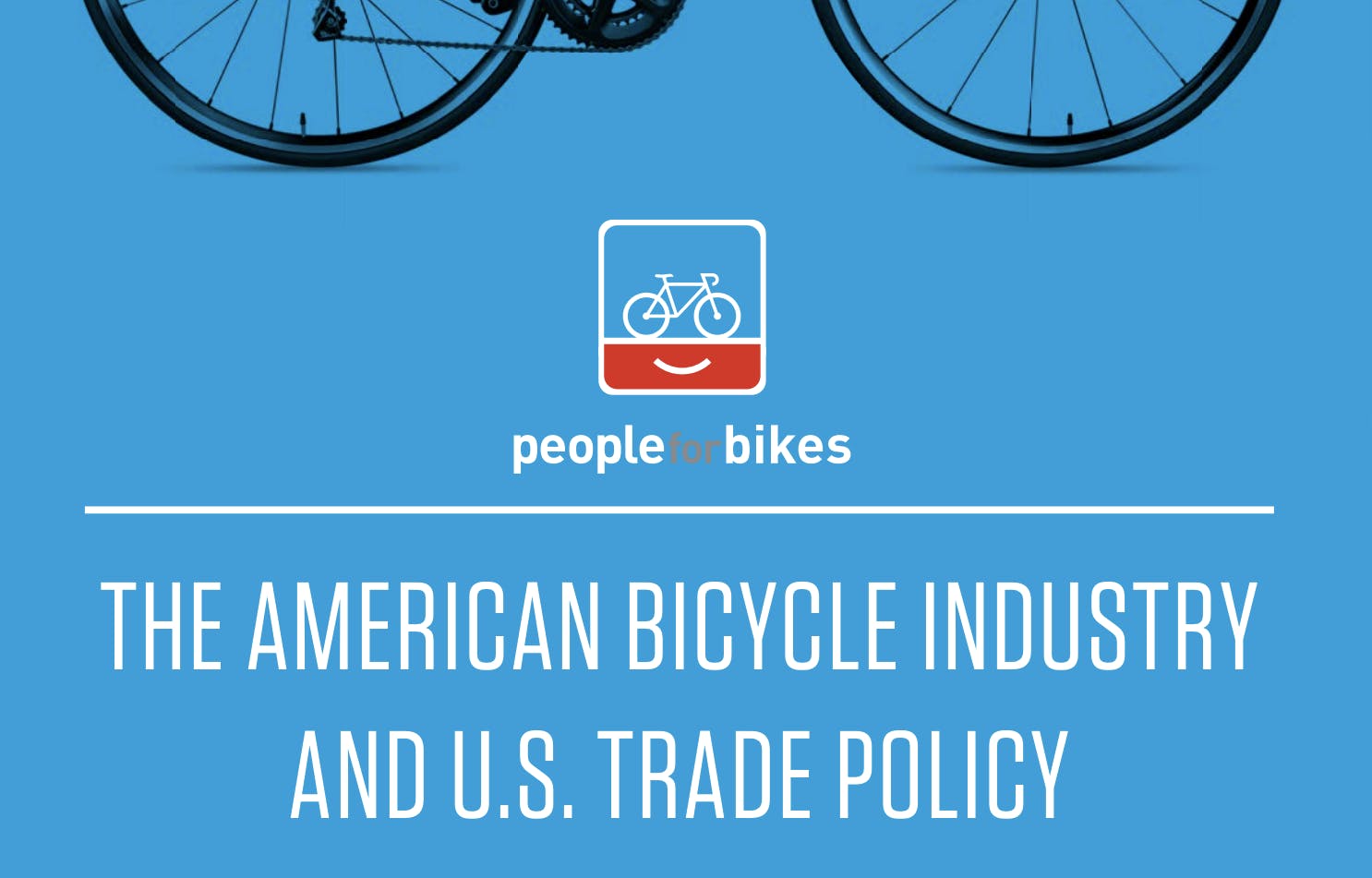 PeopleForBikes is dedicated to promoting pro-bike trade policies that support bike businesses, keep Americans riding and make bikes and bike products accessible to as many people as possible. 
We recently sent our 2021 trade agenda to President-elect Biden's transition team, which included aggressive goals for reversing the harm bike businesses continue to endure under Section 301 tariffs. 
The bicycle industry has been deeply affected by every major recent tariff dispute and sanction, making planning difficult for bicycle suppliers, led to depleted inventories and driven up prices nationwide. Thoughtful trade policy will be critical for the continued success and growth of the U.S. bike industry. PeopleForBikes is actively pushing for tariff exclusions and policy reforms that create a more predictable and rational culture of trade policy in Washington, D.C. and we are proud to share our vision for U.S. trade policy with the new administration.
Domestic trade policy for bicycles should support seven key principles that provide economic, environmental and health benefits for Americans.
We believe these policies should:
Create Certainty: Fluctuations in U.S. trade policy limit investments in the future of the bike industry and harm customers. Trade policies should foster stability so that U.S. bike companies can plan their supply chains, align production with demand, invest in business expansion, hire new employees and increase wages.
Provide a Fair Playing Field: Sudden tariff increases of 25%-100% dramatically depress the economic success of the bike industry. Duties function no differently than changes to other cost inputs or taxes. When they increase, the companies paying those duties are less profitable. These cost increases select winners and losers, threatening the free market. 
Promote Domestic Growth: Participation trends for the U.S. bike industry are strong, and sound trade policy can help promote that growth even further. Our policies should encourage bike companies to invest in U.S.-based production and support small business bicycle dealers.
Leverage Opportunities to Achieve Climate Change Goals: Bicycling provides one of the most efficient modes of reducing carbon emissions from the transportation sector. Our trade and tax policies should recognize the potential of the bike to help achieve these goals.
Improve Public Health: Bicycling will not only help achieve environmental objectives, but make Americans happier and healthier in the process. U.S. trade policy should align with efforts to improve mental and physical well-being and reduce rising healthcare costs.
Increase Youth Participation: Young bike riders represent the future of the U.S. bike industry. Children's bicycles and critical safety equipment must remain available and affordable for the long-term stability of the bike industry.
Encourage Investments in Developing Countries: The U.S. is a leader in helping other countries build stronger economic foundations. The bike industry can help America achieve this goal with policies that support investments in developing nations.
Read the entire agenda here. We look forward to sharing the progress we make with the new administration in the new year.