March 31st, 2022
PeopleForBikes' Efforts for Electric Mountain Bikes on Public Lands
By: Rachel Fussell, PeopleForBikes' eMTB policy and program manager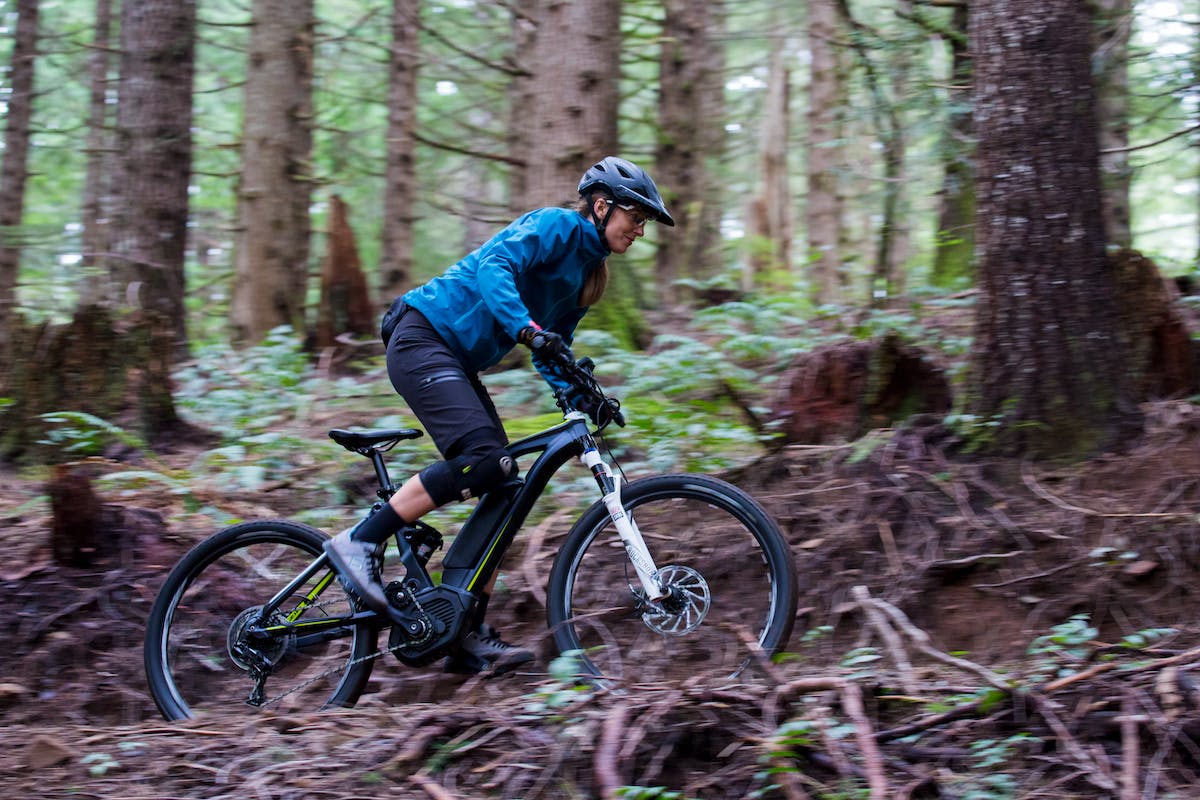 PeopleForBikes is working with federal partners to create and open more off-road trails to electric bicycles.
As more Americans look to mountain biking and e-mountain biking for close-to-home recreation, trail users are hoping for more opportunities on public lands to access the outdoors and connect with the dirt.
To meet growing demand, in 2020, the Bureau of Land Management (BLM), the Bureau of Reclamation (BOR), the Fish and Wildlife Service (FWS) and the National Park Service (NPS) — agencies within the U.S. Department of the Interior (DOI) — finalized rules to offer local land managers more flexibility to permit electric bicycles and electric mountain bikes (eMTBs) access where traditional bikes are allowed. The DOI rule defines electric bicycles as bicycles as long as they fit within one of three classes. The rule also gave local land managers the authority to permit eMTB use on non-motorized trails. 
Later that year, the U.S. Forest Service (USFS) — which falls within the Department of Agriculture — proposed amendments to its directives governing electric bicycle access. PeopleForBikes submitted a public comment to the USFS requesting that all three classes of electric bicycles be considered bicycles and allowed access to non-motorized trails if local land managers approve their use. 
In 2022, PeopleForBikes commented on proposals from the BLM, NPS and USFS  to expand access for recreational mountain biking on public lands across the nation, including in Colorado, Tennessee and California. We expressed support for the maintenance and creation of more recreational assets, like new natural surface and singletrack trails. 
We're also advocating for the guaranteed allowance of mountain biking and at least Class 1 pedal-assist eMTBs on public trails. Many of our nation's best mountain bike experiences can be found on trails on our federal public lands, so it's critical to work in partnership with land management agencies as they develop new rules and guidance for access and construction.
We're asking land managers to allow pedal-assist Class 1 eMTBs as studies and pilots show they can be successfully incorporated into trails with non-motorized uses. 
The East Zone Connectivity and Restoration Project in Tahoe National Forest found pedal-assist Class 1 eMTBs do not significantly alter public enjoyment or affect the patterns of use on trails. In most places, traditional mountain bikes and eMTBs similarly affect the physical trails and public use patterns.