December 6, 2022
Our Top Lessons Learned From SHIFT'22
By: Jack Foersterling, copywriter + editor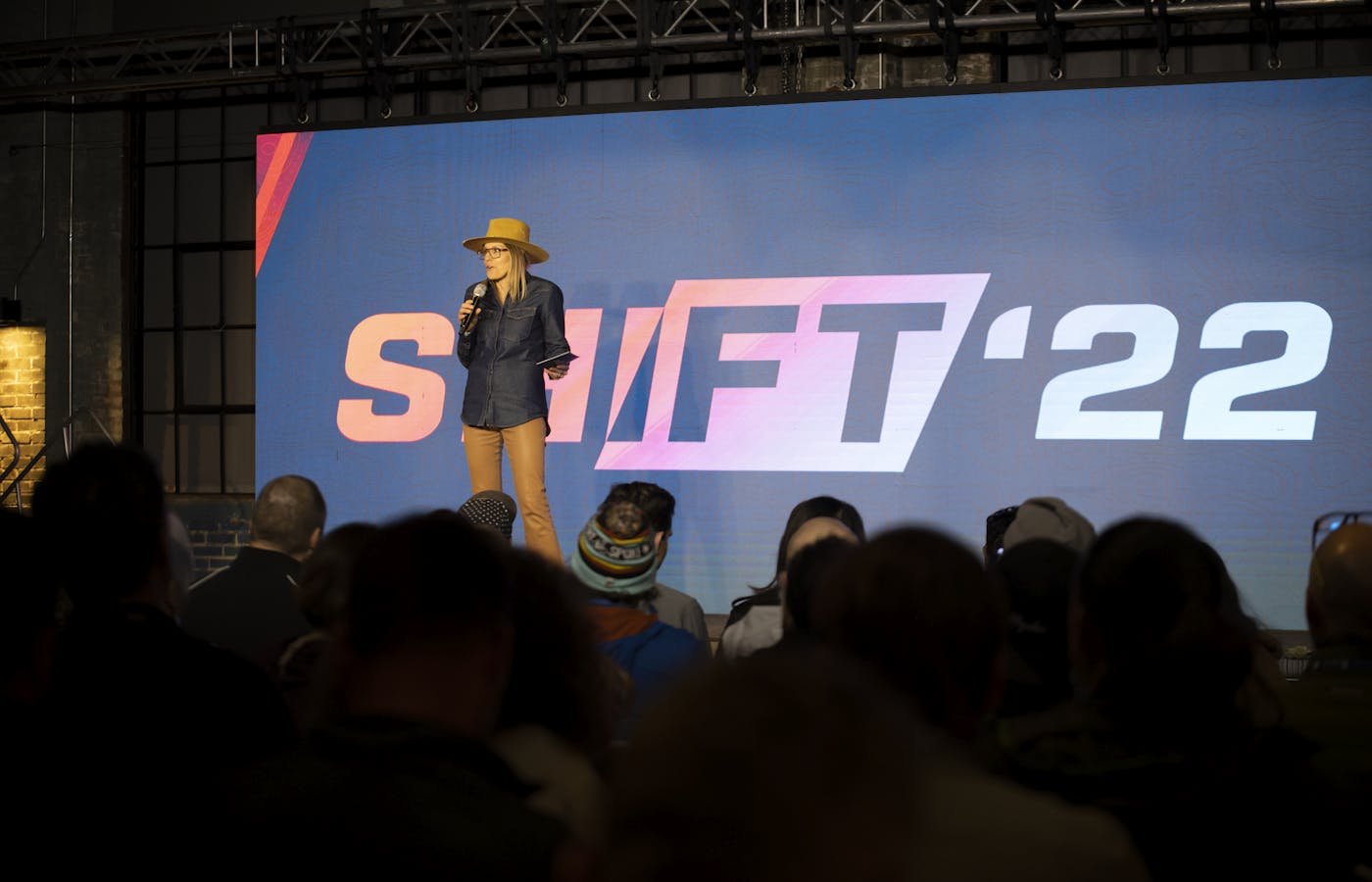 PeopleForBikes President and CEO Jenn Dice kicks off SHIFT'22 with her opening keynote address.
Unable to attend the inaugural conference in Northwest Arkansas this October? Check out our recap of actionable takeaways from each of our three education pillars.
From October 18-20, 2022, more than 300 leaders from across the bike industry convened in Bentonville, Arkansas, for PeopleForBikes' inaugural SHIFT'22 conference. Centered around the theme of creating the bike industry we want to see, attendees sat in on inspirational keynotes, engaging panels, and participated in hands-on workshops focused on making bicycling more diverse, equitable, and inclusive; improving industry sustainability initiatives; and the possibilities and challenges of American-based manufacturing, assembly, and innovation.
Featuring 54 speakers across more than 20 educational sessions, SHIFT'22 provided a wealth of expertise, best practices, hard conversations, and actionable takeaways in service of our goal to move the bike industry forward. If you were unable to attend the conference or missed out on any of our in-depth breakout sessions, check out some of the main lessons learned across our three education tracks below.
Diversity, Equity, and Inclusion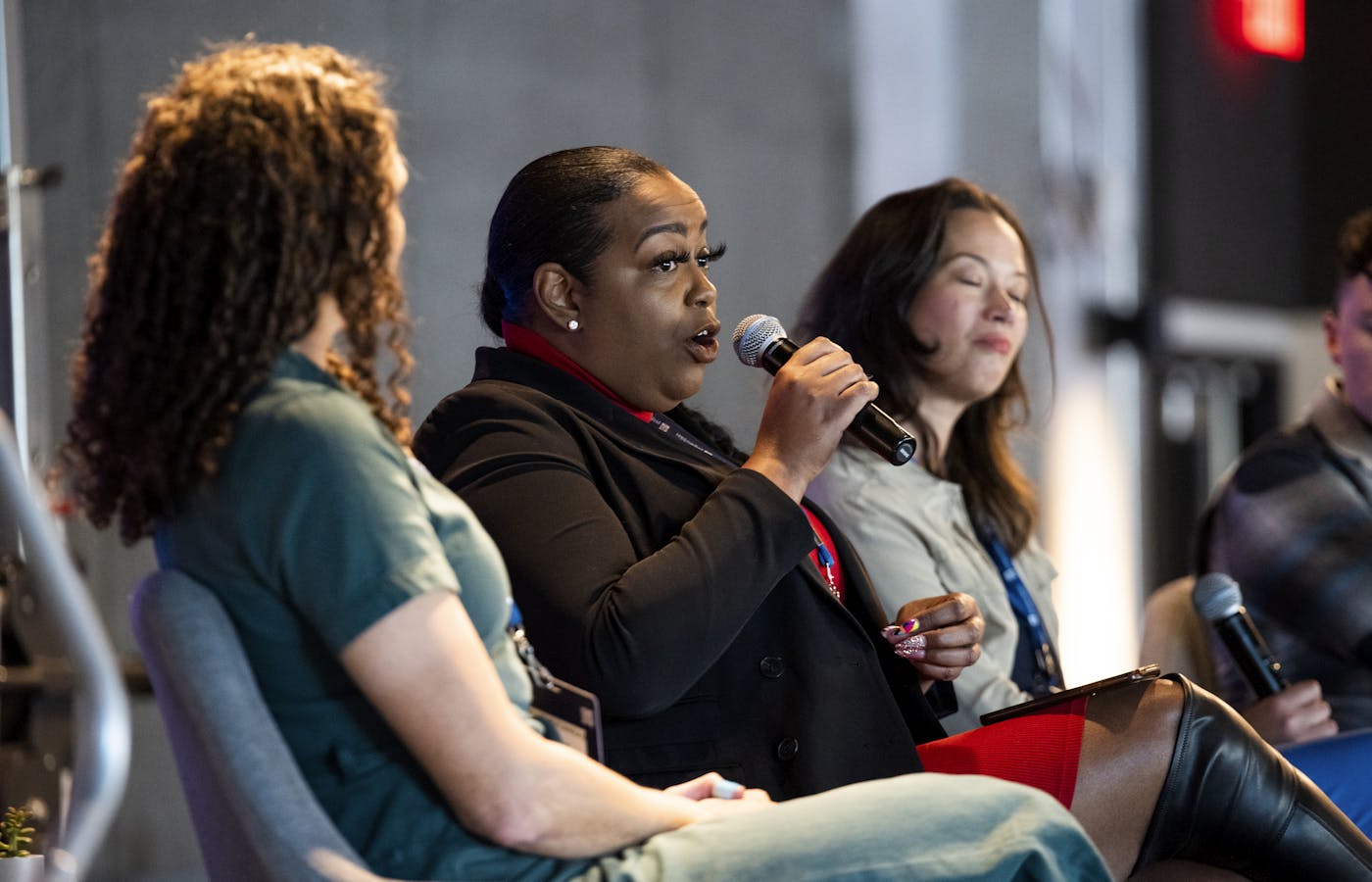 Tiffany Smith (middle), CEO of Camber Outdoors, speaking at the panel "Lean Into the Uncomfortable: Organizations Speak Up on Diversity." PHOTO: Patty Valencia
DEI is a Constantly Evolving Journey
The term "journey" gets thrown around a lot when organizations set out to improve diversity, equity, and inclusion at the workplace or externally. Too often, however, it comes with the idea that there is an endpoint to that journey. True, meaningful DEI work has no finish line, and there is always more work to be done. 
DEI is Good for Business
Companies with diverse staff outperform those with more homogenous staff in terms of profitability. A diverse staff will better serve an increasingly diverse consumer base as more people discover the joys of bicycling.
There is No "Right Way"
Every business enters its DEI journey at a different point. Whether you're behind or ahead, the most important thing to do is keep moving forward. Find your blind spot and be aware of it. It's okay to not know, but listen, learn, educate yourself, and evolve along the way. If content is king, collaboration is queen — put resources behind your efforts and make sure you have diverse voices in your spaces and decision-making processes.
In America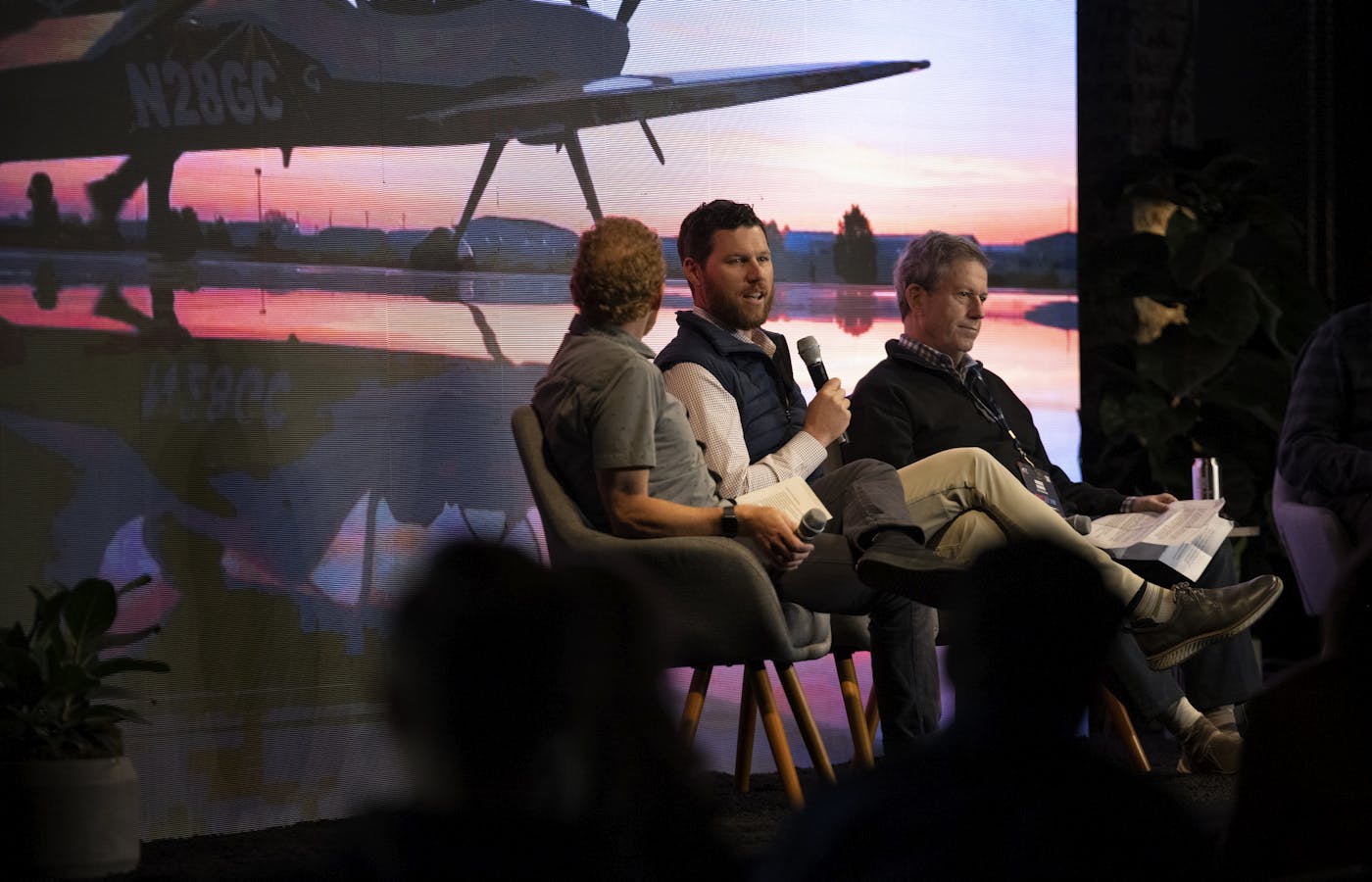 Josh Richards (center), COO of Game Composites, speaking at the panel "In America: Innovators Driving Change Through Manufacturing." PHOTO: Patty Valencia
State-Level Programs Offer Unique Opportunities 
With incentives for U.S.-based manufacturing like Georgia's Quick Start program, the bike industry has the opportunity to find new partners in state governments to creatively and proactively invest in onshoring efforts.
New Government Offices Supporting More Americans Getting Outside
New and expanded Offices of Outdoor Recreation (ORECs) offer the bike and outdoor industries experienced state-level officials who share a common goal. They have the resources and funding to invest in recreation and want to partner with the bike industry to expand their area of influence.
Sustainability Initiatives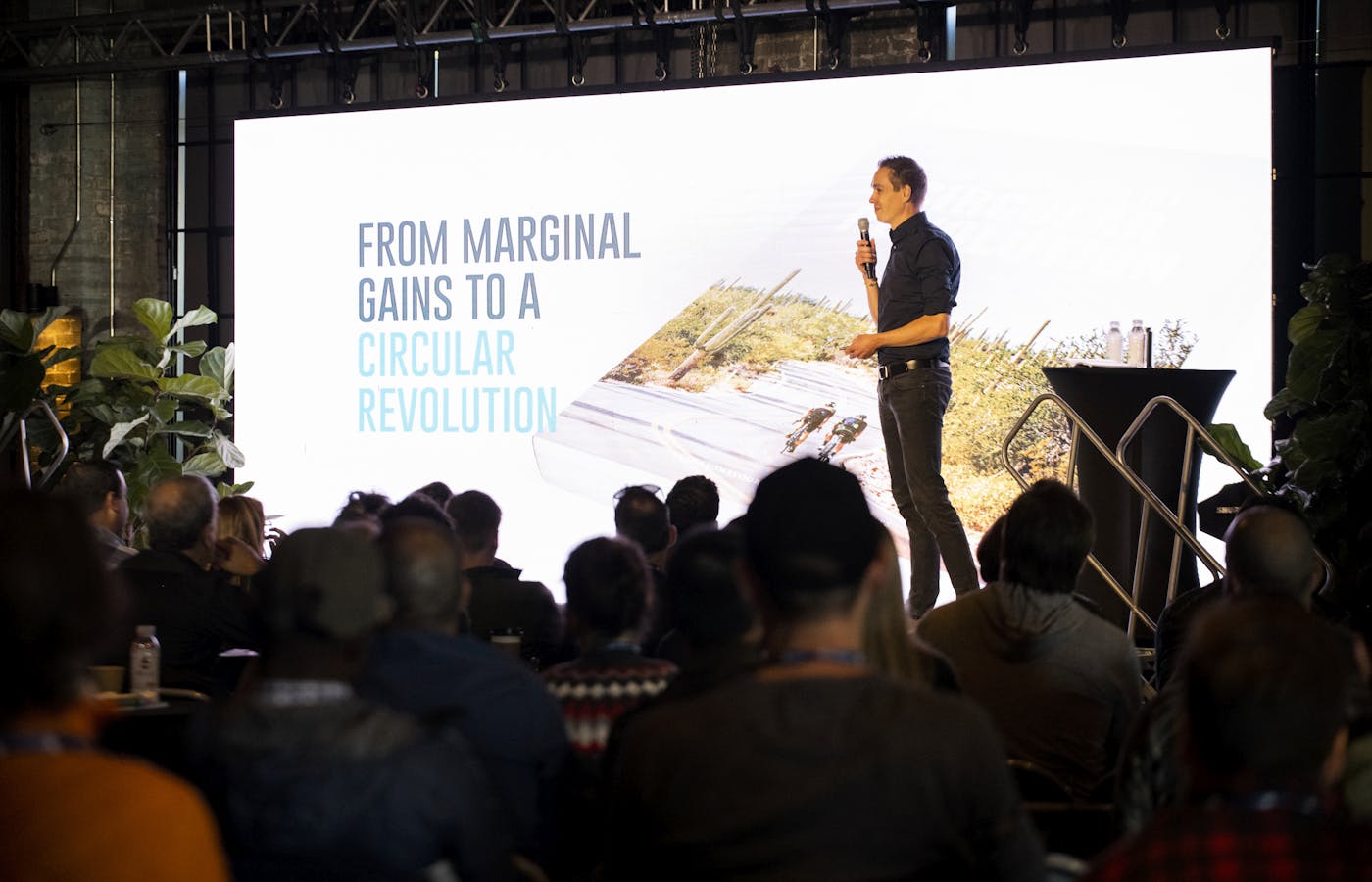 Erik Broonsvort, author of From Marginal Gains to a Circular Revolution, presenting his keynote address. PHOTO: Patty Valencia
The Most Sustainable Bicycle is the One Already in the Market
There is a massive, untapped potential for boosting both participation and sustainability efforts through the used bicycle market. We need to rethink our business models to figure out where used bikes fit into the equation. By developing products that extend a bicycle's end of life, we can keep them on the road and trails longer and out of landfills. Used bicycles also greatly lower the barrier to entry for new riders by providing a lower price point, allowing more people to access bicycling.
The Quest for a Circular Economy
Bikes are the solution — but there is still so much to be done to make them sustainable. Our current model revolves around selling more and selling faster, which in turn leads to wasting more and wasting faster. By working to transition to a circular economy, one in which bikes are made to last longer, made of more sustainable materials, and considerations are made for post-end-of-life use, we can make a big difference. We don't need to create a single "perfect" product for next year, but rather plant the seeds to make sustainable practices inherent to our industry manufacturing.