March 27, 2023
Lessons From the First State Office of Outdoor Recreation
By: Charles Miller, contributing writer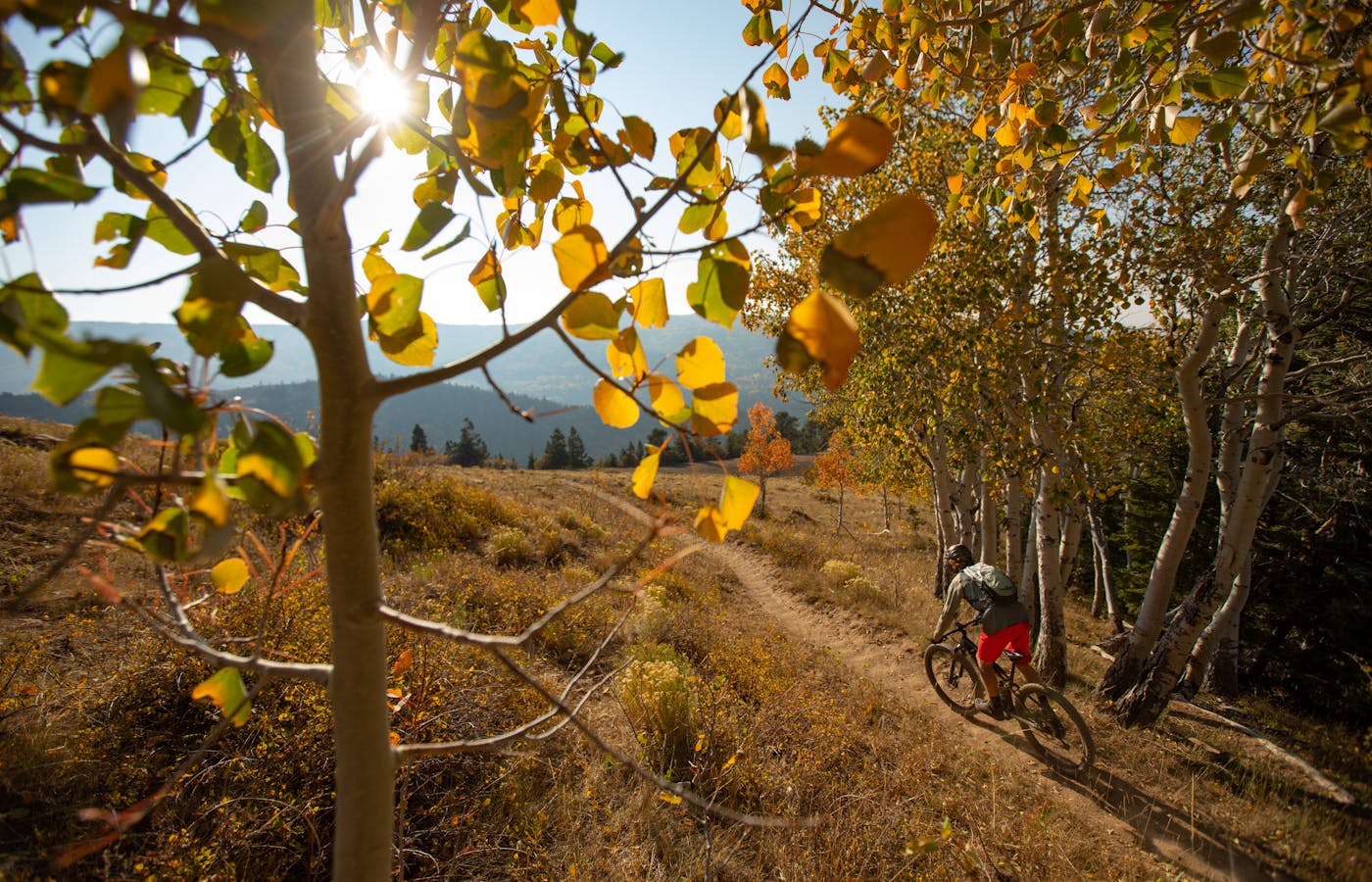 A stunning ride on the Aquarius Trail Huts system in Dixie National Forest, funded in part by UDOR (Photo Credit: Ryan Salm)
Founded in 2013, Utah's OREC (now Division of Outdoor Recreation) ensures every Utahn can live a healthy and active lifestyle through outdoor recreation and access to natural space.
Offices of outdoor recreation have become increasingly important in the last few years for promoting and supporting outdoor activities, as well as preserving natural areas and boosting local economies. These offices play a crucial role in encouraging outdoor activities such as hiking, biking, fishing, boating, and camping, and provide information and resources to help people get outside and enjoy the outdoors. Additionally, they work in collaboration with conservation organizations, land management agencies, and advocacy organizations to preserve and protect natural areas.
The newly minted Utah Division (formerly Office) of Outdoor Recreation (UDOR) highlights the importance of offices of outdoor recreation and how they can be advantageous in any state for growing bike infrastructure and advocacy.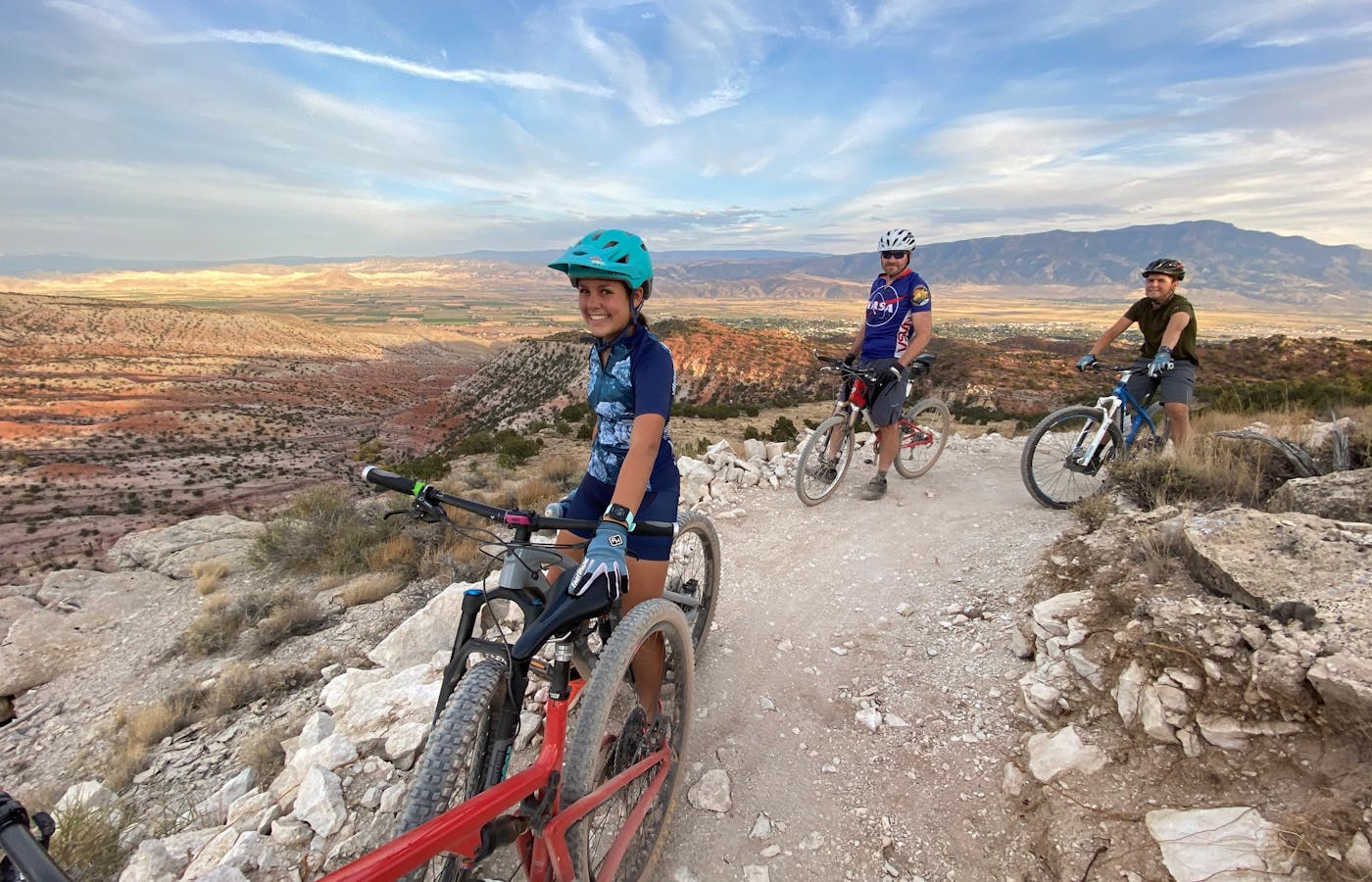 Cyclists on the 47-mile Pahvant Trail system. "[It has] aided the small town of Richfield with economic development and brought statewide high school mountain bike race events to the area. Our grant program has helped fund three phases of that trail system," said Tara McKee.
The Utah Division of Outdoor Recreation began in 2013 in the governor's Office of Economic Development as the Utah Office of Outdoor Recreation. It was the first office of outdoor recreation in the country. In 2022, the office moved permanently to the Utah Division of Natural Resources, becoming the Utah Division of Outdoor Recreation (UDOR). The office has rapidly expanded since, growing from four to about 40 employees in the just past year. Most state offices employ five people or less, although Colorado and Oregon have both discussed expanding their own state offices of outdoor recreation.
Since UDOR's founding in 2013, 15 other states have developed offices of outdoor recreation. In 2022 alone, Arkansas, Maryland, and New Hampshire created offices. The Outdoor Recreation Roundtable, a coalition of outdoor recreation trade associations including PeopleForBikes, has advocated to create offices in Alaska, California, Texas, Tennessee, and more.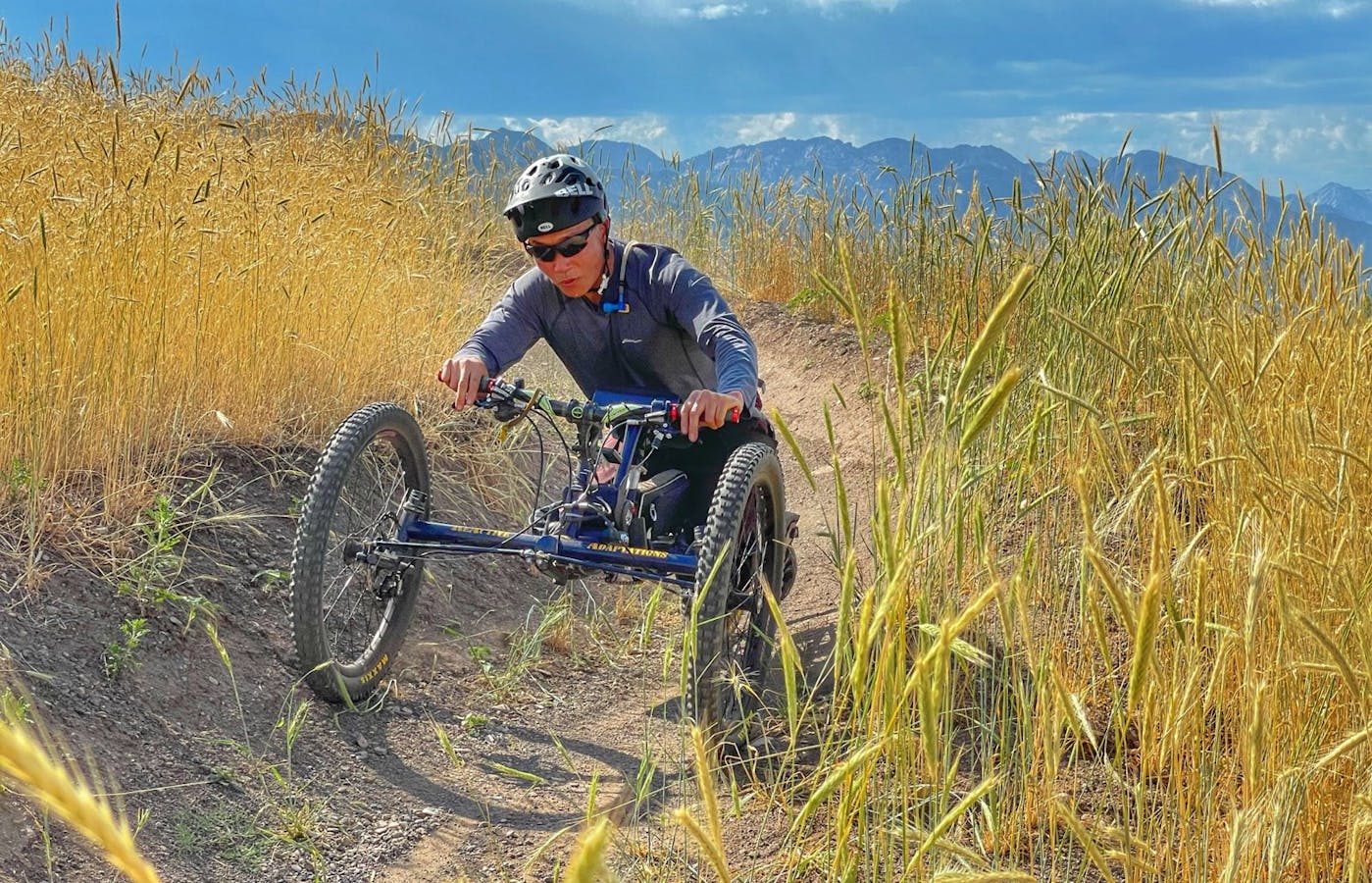 Adaptive cyclist Wally Lee enjoying trails made possible by UDOR grants in the Salt Lake City area. (Photo Credit: Amy Mortenson)
So what does an office/division of outdoor rec actually do? UDOR is committed to "ensuring every Utahn can live a healthy and active lifestyle through outdoor recreation and access to natural space." The division's areas of focus include recreational access, safety and education, stewardship and sustainable visitation, and economic growth and opportunity through outdoor recreation. 
Broadly speaking, the office helps connect people to the outdoors and connect the outdoor community. It does this largely through grants, presentations, and research on the impact of outdoor recreation on the economy. It also creates infrastructure for more than just bikes, focusing on off-highway vehicles as well as boating education to serve all areas of outdoor recreation in Utah.
The majority of the work for biking infrastructure is through grants. The office doled out more than $27 million in grants in 2022, and are only looking to grow in future years. About half of this funding is from the state-funded Utah Outdoor Recreation Grant. Projects from this grant include the Provo River Parkway, a cycling and walking path along the Provo River, the Richfield City Bike Park, a future 23,000-square-foot bike park with an extensive pump track located in rural Sevier County, and the Soldier Hollow mountain bike riding and instruction trails in Wasatch County, just south of Park City.
These projects are only a few among many, with tiers for grants ranging from $4,000 to $750,000. Even more, the estimated value of each project is often twice or more the value of the grant. This diversity of grants shows there is value in small projects for individual communities, as well as larger regional projects that can attract and grow an area in the long term. Many of the projects the office is most excited about are trails or road infrastructure linking towns to each other. Existing long-distance cycling routes, such as the Utah leg of the Tour Divide, the former Tour of Utah, and the Utah Mixed Epic, serve as inspiration for new connection projects. Regional routes tend to revolve around one of the five National Parks located in the state, and the Utah Division of Outdoor Recreation is currently helping to create 70 miles of mountain biking trails in the eastern portion of Zion National Park.
Local youth participating at the UDOR-funded Bridger Bike Park in Logan, Utah.
When it comes to getting more kids on bikes, the Utah Division of Outdoor Recreation promotes youth participation in the outdoors through their Utah Children's Outdoor Recreation and Education Grant, or UCORE. This program is vital to the nation's youngest state — with a median age of only 31. UCORE has given funding to Bike Utah to teach youth and provide advocacy and access, as well as given funds directly to Utah NICA leagues for scholarship bikes. Many of the recipients are part of Utah's large refugee community and various students of diverse backgrounds. Mountain biking is an especially gear-dependent sport, and the grants help ensure everybody has a winning chance at success, not just those who can afford it.
If you live in a state with an OREC, how can you best use its grants to promote cycling? The biggest thing to remember when beginning a project is to try to "pull together the biggest tent possible" of supporters, according to UDOR Associate Director of Grants and Planning Tara McKee. Through her work, McKee sees the outdoors as a place to find common ground across political lines, and that many people are often incredibly passionate about outdoor recreation. The key is finding a way to channel that passion into a tangible source. If you don't know where to start, give your state OREC a call, or find any similar advocacy groups in your area, whether they be biking specific or dedicated to general conservation and trail building. You can't change the world if you can't find common ground.
A tangible piece of advice is to "remember who you're writing to" when applying for grants, according to McKee. If the grant is for the department of transportation, emphasize transportation benefits. If it's for a department of natural resources, emphasize environmental impacts. She also advised grant writers to tell a story. The reasons and the background behind your project need to be compelling, and if they're interesting, that will set you apart from competitors.
The opening of the Abajo Foothills Trail in Monticello, Utah.
Offices of outdoor recreation are only growing in number, quickly expanding to states nationwide. They are going to become critical resources in the promotion and advancement of cycling infrastructure and advocacy, and can help fund federal, state, county, and local level projects. If you haven't reached out to your state office to investigate how you can create a bigger umbrella for bicycle advocacy, they're a great resource, and infinitely friendly when it comes to getting more people into outdoor recreation.
If you're interested in getting an office of outdoor recreation in your state, the Outdoor Recreation Roundtable is a great resource and first contact to begin the process.