July 6, 2022
Join PeopleForBikes at the Electric Mountain Bike Summit
By: Rachel Fussell, PeopleForBikes' eMTB policy and program manager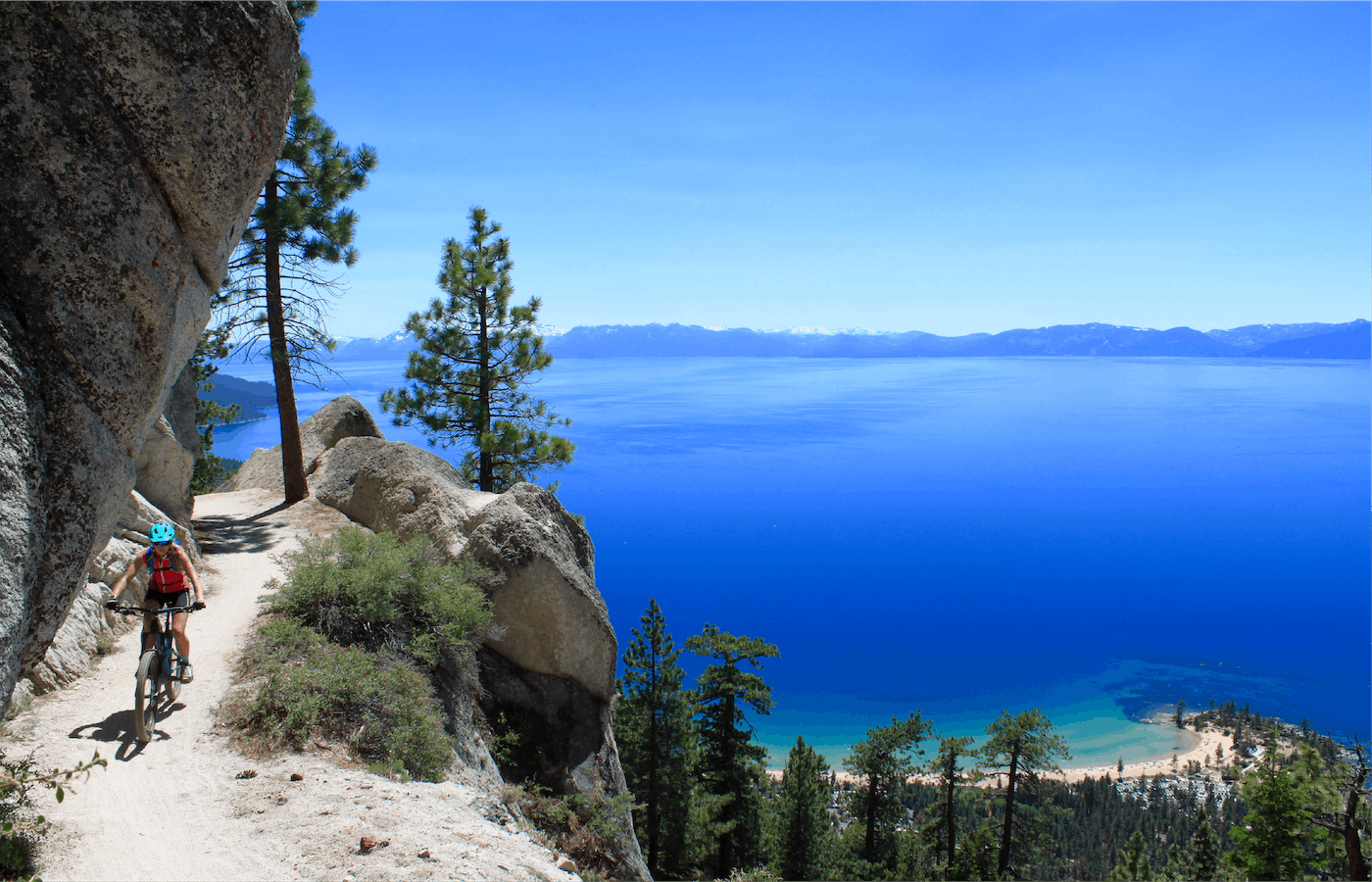 PeopleForBikes' inaugural eMTB Summit will take place September 14-15, 2022, in Lake Tahoe, California.
PeopleForBikes is excited to announce our upcoming Electric Mountain Bike (eMTB) Summit, taking place September 14-15, 2022, in spectacular Lake Tahoe, California, at the Resort at Squaw Creek. Our dedicated eMTB Summit is a gathering for anyone interested in the future of electric mountain bikes. Industry leaders and electric mountain bike advocates are all warmly invited to attend. Lake Tahoe is not only a world-class mountain bike destination with a stunning backdrop, but also one of the best examples on how to successfully allow eMTBs on public lands.
REGISTER FOR THE ELECTRIC MOUNTAIN BIKE SUMMIT
During the Electric Mountain Bike Summit, participants will network, attend educational sessions and ride some of the nation's premiere mountain bike trails. The summit will focus on some of the most important issues surrounding electric mountain bike access. Session topics include how to increase access for eMTBs on public lands, eMTB's positive impacts on rural economic development, their role in reshaping mountain biking culture for the better and current user perceptions and research on eMTBs. 
Ample time will be allocated for discussions among stakeholders and industry members about the current state of eMTB management, challenges, opportunities and partnership possibilities. Our keynote session will include insights and lessons from the U.S. Forest Service and Tahoe National Forest, where we will hear from local land managers and experts on how eMTBs gained access to traditional mountain bike trails on public lands.
In addition to the Electric Mountain Bike Summit, we have several exciting activities lined up to enhance the attendee experience. We welcome everyone to join us for an eMTB ride with staff from the Tahoe National Forest on Wednesday, September 14, exploring the trails and networks where eMTBs have been allowed and chatting with U.S. Forest Service staff to better understand their process and outcomes. Other activities include networking events like a happy hour at Sandy's Pub at the Resort at Squaw Creek, morning yoga before the summit and a post-summit eMTB and mountain bike ride.