June 20, 2019
How to Grow the Bike Community: 3 Ideas from Bicycle Advocacy Consultant Courtney Williams
By: PeopleForBikes Staff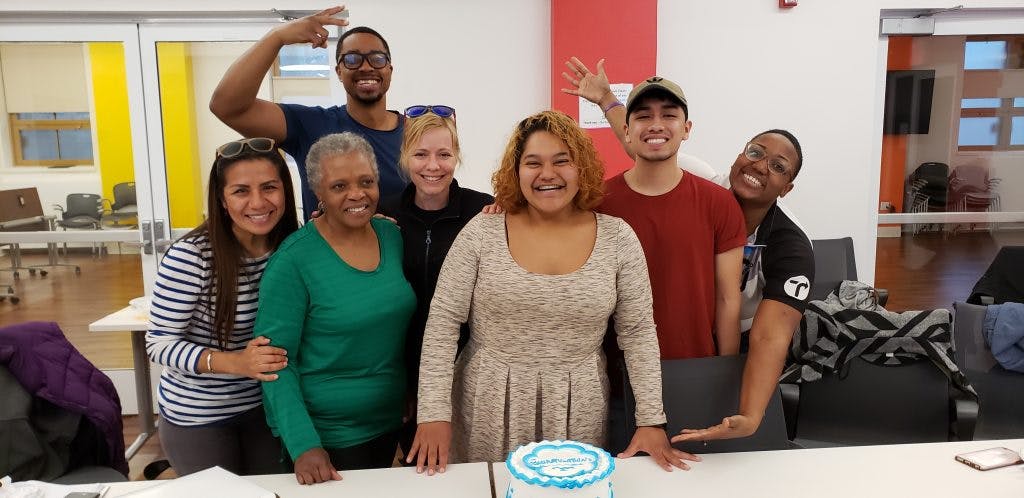 Courtney Williams.
At PeopleForBikes, we believe we can all do more to grow the cycling community. We've been doing the work for nearly 20 years and we want to keep the momentum going. We're committed to improving inclusiveness in our messaging, broadening the audiences we reach, and increasing our staff diversity. Join us as we learn from various voices in the cycling community. Together, we can turn what we learn into action.
Create better access for communities of color to cycle
When Courtney Williams moved to New York City from the Midwest in 2009, she realized pretty quickly that she wanted to ride a bike, but didn't feel safe. Beyond the traffic stress of a large city, she was aware of other intimidations that come with being a woman of color on a bike. So she started promoting group rides. She discovered she was good at organizing and good at advocating. The Brown Bike Girl was born. Today Williams partners with local government, nonprofits and institutions to increase bicycling access and adoption within communities of color, and bicycling education for all. Williams helps get more people on bikes through initiative planning and facilitation, training, and creative collaboration.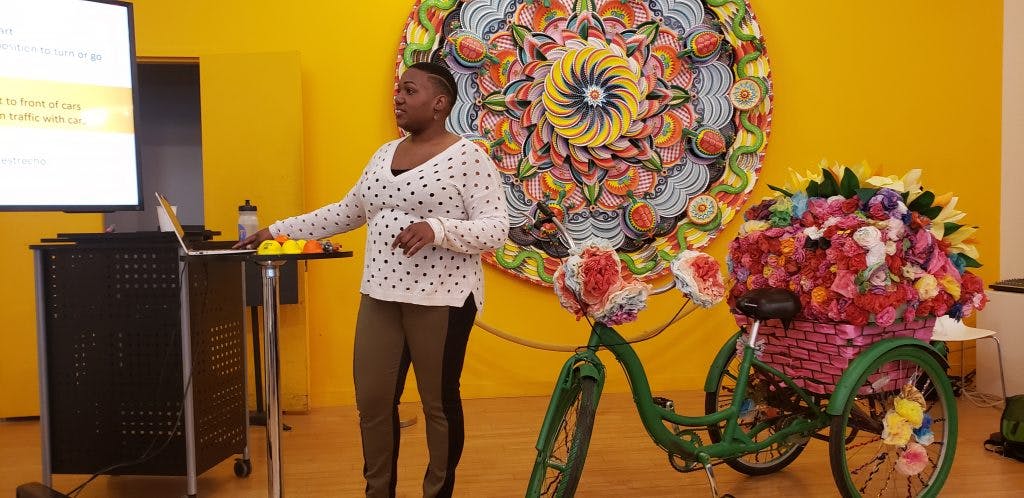 Eliminate negativity through education
Williams says that a lot of the negativity toward cyclists comes from the belief that people on bikes don't know how to bike or obey laws correctly. Especially in large cities, people riding bikes for transportation often speak languages other than English."We need to work on bike education, which requires teaching in multiple languages," Williams says, "If you're not educating people in a way that they're able to receive, you're not making improvements."
The second piece of making education accessible is to offer it in places where the people who need it feel safe. Williams suggests offering both bike education and recreational events in places that are traditionally underserved, rather than places that are central to the city.
Equity means getting people on bikes and keeping them riding
Williams says there's a difference between diversity and equity. "Diversity is just a pretty collection of things that are different, but if you're not serving those people in a way that improves their quality of life, then you're not helping." Williams offers courses that educate people on situations they'll encounter when riding and/or owning a bike in a city. She teaches not only about bike laws and etiquette, but also about how to park and lock a bike.
Williams says there's also a need for people to be able to express their insecurities about biking. In her course, "Cycling Makes Sense," she works on shifting mindsets, and helping people to see all the benefits of being on a bike in the city.  "Many times I talk to people of color and they're worried about how much a bike costs, but I help them see how much money they'll actually save, and how their lives will improve."