September 27, 2021
Promoting Equity and Climate Action Through Bike Infrastructure
By: Noa Banayan, director of federal affairs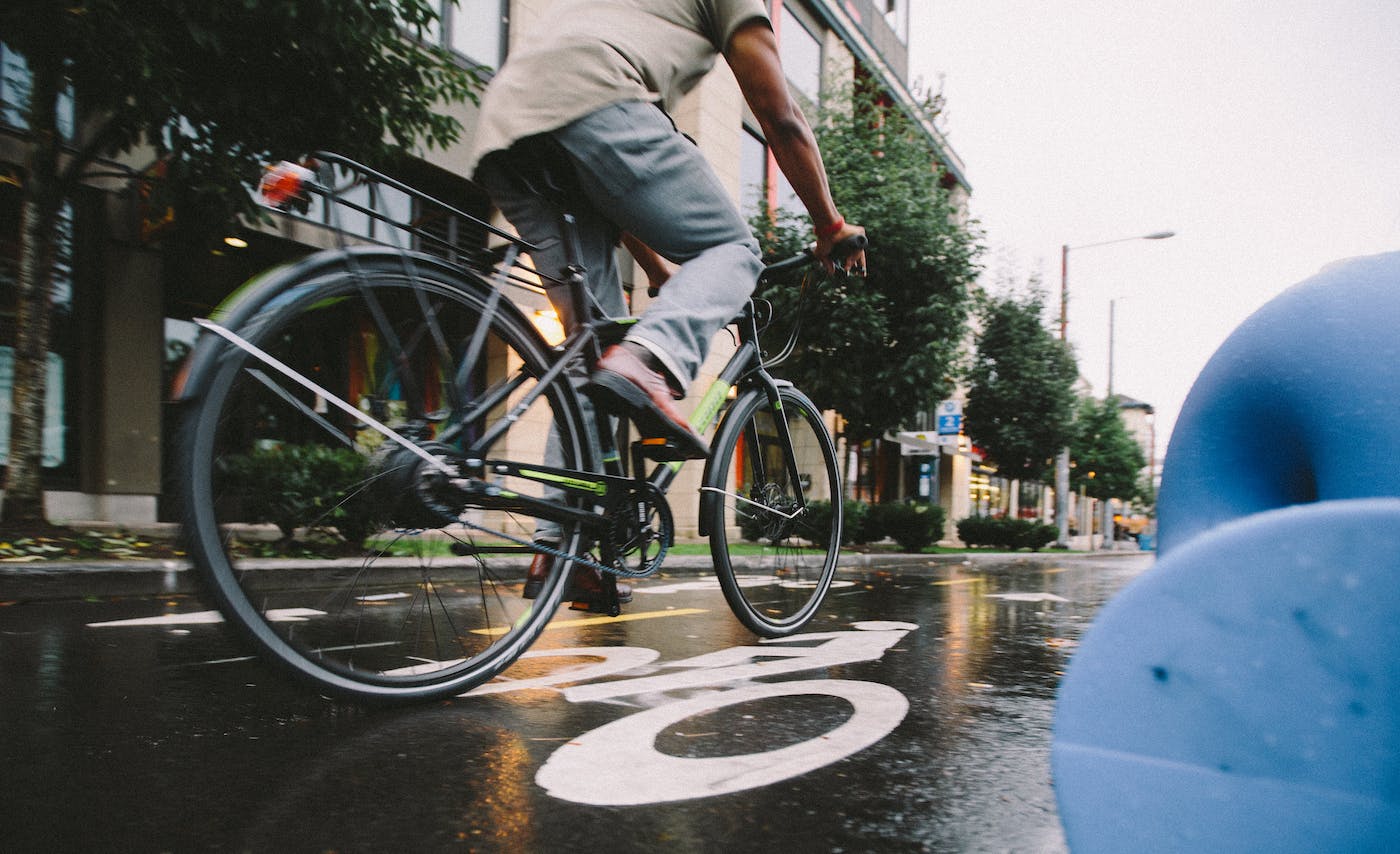 A bill advanced in the House Transportation and Infrastructure Committee could provide big dollars for bike infrastructure projects.
On September 15, the Transportation and Infrastructure Committee in the U.S. House of Representatives advanced new funding for bike infrastructure as a tool to connect communities and lower carbon emissions. If signed into law, the bill would offer $7 billion in new funding,  which bike projects would be eligible for. This effort is one part of the broader budget reconciliation bill that Democrats in Congress are pursuing to fulfill President Biden's broad-reaching agenda. 
Earlier this September, we wrote about reconciliation in the context of tax policy, moved by the House Ways and Means Committee. In this blog, we'll focus on its counterpart from the House Transportation and Infrastructure Committee. Read on for a breakdown of what these dollars could do for bikes and an outline of the landscape the most recent bill is working through on Capitol Hill.
The Transportation and Infrastructure Committee's bill includes two new programs that could be used to build and connect bike lanes and active transportation networks as a tool to support community development and fight the climate crisis. It puts in significant work to close the gaps that the Bipartisan Infrastructure Bill misses to fund and expand critical bike infrastructure. 
Neighborhood Access and Equity Grants
This new program proposes investing $4 billion in projects that reconnect communities divided by highways and existing transportation systems by tearing down the divisions and rebuilding with equitable and sustainable options supported by local communities. The program includes carveouts for active transportation connectivity grants and could support the buildout of protected and connected biking and walking networks. Focusing on equity, 40% of this funding would have to be invested in historically underserved and disinvested communities. The local match requirement is waived for grants in these communities, ultimately making it easier for local authorities to access funding and build infrastructure that connects communities and supports more biking and walking. 
Community Climate Incentive Grants
The committee proposes investing $3 billion in a new competitive grant program to reduce carbon emissions through infrastructure projects that support climate-friendly transportation options. While the range of eligible projects expands beyond just biking and walking infrastructure, investing in safe places that make biking and walking an obvious choice to replace short car trips can make choosing these emissionless modes easier and more efficient. Leveraging bike lanes, trails and networks as a tool to reduce emissions is a critical tool in fighting the climate crisis.
While these two programs would offer a much needed pot of new funding for bike infrastructure, the path forward for the overall budget reconciliation bill remains uncertain. Still, it's important to keep making the case for funding bike infrastructure in reconciliation since the Bipartisan Infrastructure Bill remains far from transformational and lacks what's needed to match and support the growing number of bike riders across the U.S.