June 7, 2022
Electric Mountain Bike Pilot Project Coming to Vermont
By: Rachel Fussell, PeopleForBikes' eMTB policy and program manager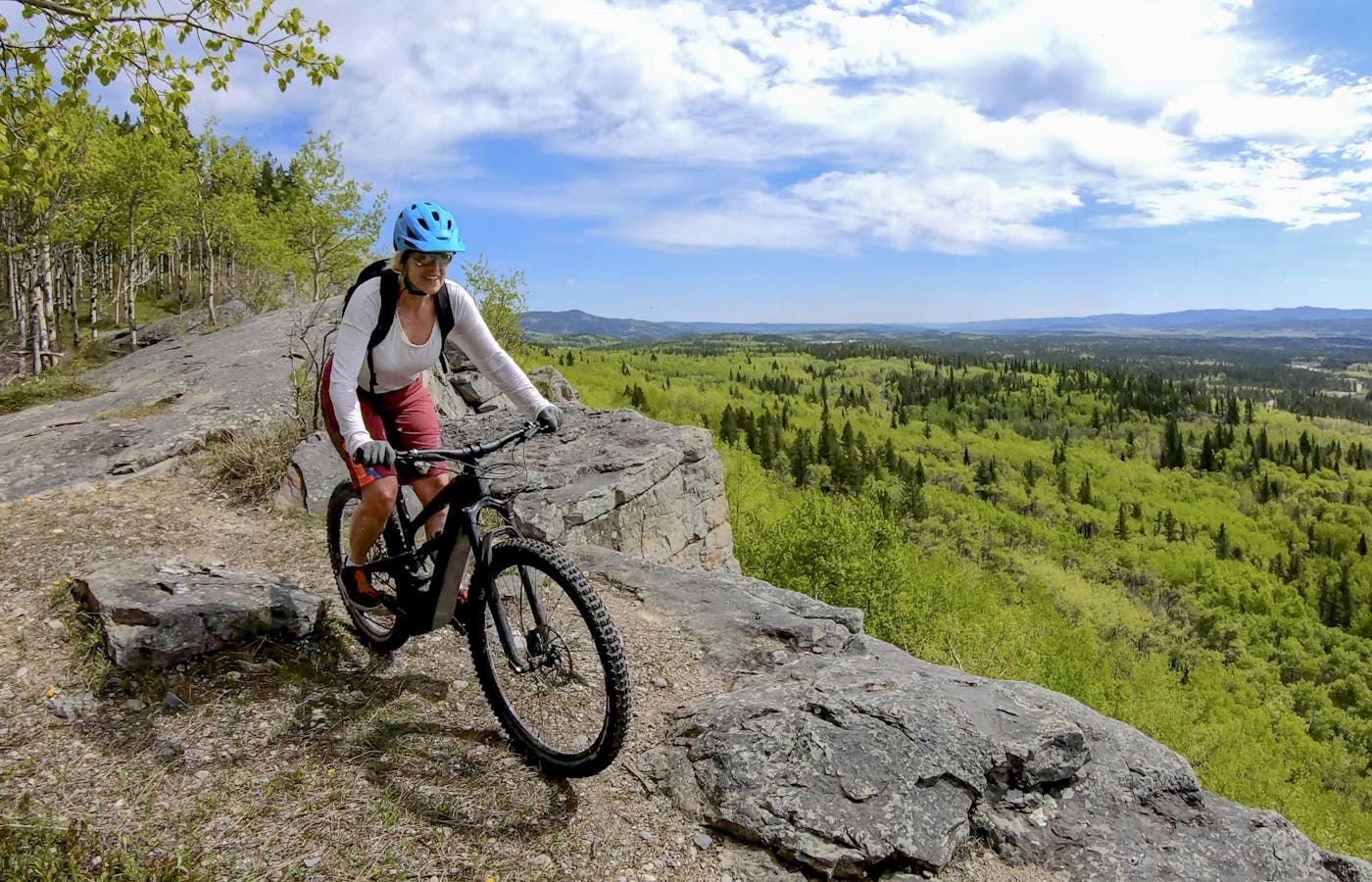 New study looks to understand the impacts of allowing Class 1 pedal-assist eMTBs on trails in the Green Mountain State.
PeopleForBikes, in partnership with the Vermont Mountain Bike Association and Fellowship of the Wheel, the Hinesburg Town Forest Committee and the University of Vermont Center for Rural Studies, is excited to announce a new electric mountain bike (eMTB) pilot project on singletrack, non-motorized mountain bike trails in Vermont.
In early 2022, PeopleForBikes sent out requests for proposals to all Vermont Mountain Bike Association (VBMA) chapters in the hopes of securing a partner and trail network that would allow us to study the social and environmental impacts of Class 1 pedal-assist eMTBs in New England. From this proposal process, we officially selected Fellowship of the Wheel (FOTW) as our eMTB Pilot Project trail partner. FOTW identified the Hinesburg Town Forest, near Vermont's most populous city, Burlington, as the multi-use trail network where the pilot project will be conducted. 
Project partners will conduct a pilot study during the summer of 2022 to better understand the impacts of allowing Class 1 pedal-assist eMTBs on trail networks in Vermont. For the months of July and August, all multi-use trails that currently allow traditional mountain bikes in the Hinesburg Town Forest will include access for Class 1 pedal-assist eMTBs. 
While the mountain bike trails in Hinesburg Town Forest are already open to Class 1 eMTBs, the University of Vermont Center for Rural Studies will create and execute several surveys as part of the project, including the collection of three distinct survey tools. This includes a pre-implementation survey (May), a trail intercept survey (July-Aug.) and a post-implementation focus group (Sept.-Oct.). These surveys, along with eMTB demo days, will be scheduled to gather data regarding perceived impact on physical trail conditions, diversity and inclusion implications and potential social impacts related to the introduction of Class 1 eMTBs on non-motorized, multi-use mountain biking trails.
In addition, a newly created regional stakeholder group will meet at regular intervals throughout the duration of the project. Stakeholders include partners and representatives from across Vermont.
Please reach out to Rachel Fussell, PeopleForBikes' eMTB policy and program manager, at rachel@peopleforbikes.org with any questions or for more information on ways to get involved.