January 20th, 2022
Electric Bicycles and Safety Technology Could Shift the Future of U.S. Transportation
By: Ash Lovell, Ph.D., PeopleForBikes' electric bicycle policy and campaign director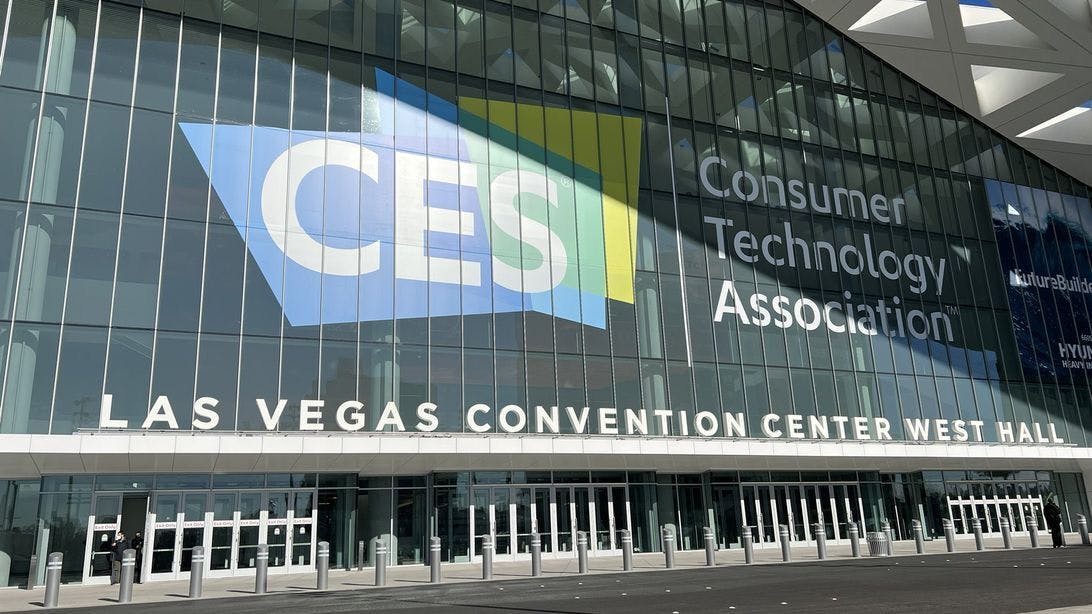 PeopleForBikes recently presented on the vast potential of electric bicycles at the 2022 CES trade show.
The 2022 Consumer Electronics Show — the most influential tech event in the world — saw a big presence from electric bicycle manufacturers and an increasing awareness of the role e-bikes are playing in shifting the outlook for the future of American transportation. During the eMobility Experience, a wide variety of brands and industry experts shared their perspectives on the future of technology in the electric mobility space and explored how advancements in safety technology, freight transportation and electric bicycle battery recycling could bring electric bicycles even deeper into the conversation about climate action, safer streets and urban sustainability.
Technological advancements might allow electric bicycles to shift the narrative from bikes being purely recreational to a transportation alternative. Safety is frequently cited as a major reason why people don't ride, and if we can support safer riding through technology, we may be able to break down some barriers to entry. Brands including Garmin and others shared new safety technologies that can alert riders and drivers when they are too close to one another. Combined with a concerted effort to create more protected and connected bike lanes, these advancements in safety technology could help more people feel safe when they're out on a ride.
During CES, electric bicycle industry experts spoke about the latest issues at the eMobility Experience. PeopleForBikes, Call2Recycle and industry leaders from Alta Cycling Group and Bosch eBike Systems presented a panel on the industrywide electric bicycle battery recycling program. In 2021, more than 40 bike industry leaders from 20 PeopleForBikes member companies worked together to design the nationwide program. It aims to address the environmental concerns with lithium ion battery recycling and ensure batteries at their end of life end up in the proper recycling stream and out of landfills, and represents the first transportation sector united under one battery recycling solution. 
The eMobility Experience also highlighted the future of commercial electric cargo bikes and trikes as well as the potential and pitfalls associated with bringing this technology into urban settings. PeopleForBikes presented on a panel with the University of Washington's Urban Freight Lab, Coaster Cycles and BrightDrop, covering electric cargo bikes' role in the future of last-mile delivery. Takeaways from the panel centered around the argument that while policymakers are interested in the potential for commercial electric cargo bikes and trikes to combat urban decongestion and support climate action, they need more hard data and research to accelerate the introduction of this new form of freight transportation.