January 4, 2020
Bureau of Reclamation's emerging e-bike policies
By: Ashley Seaward, deputy director of state + local policy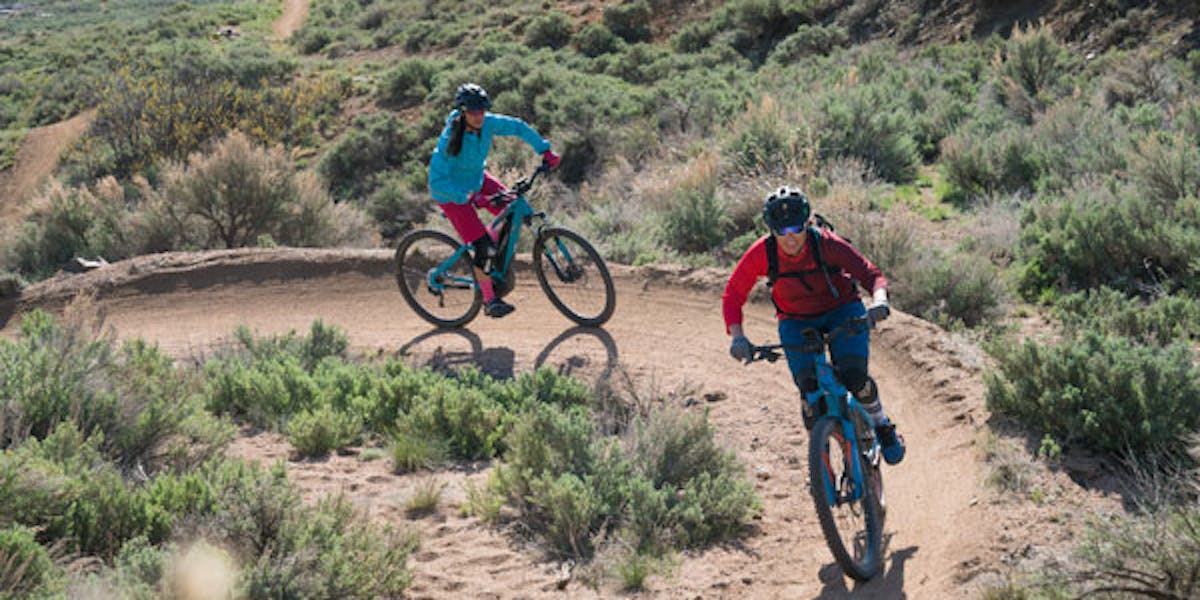 eMTB in desert setting
Thanks to the Department of Interior's Secretarial Order 3376, more places to ride an e-bike are around the corner. The Bureau of Reclamation (BOR) was one of four federal agencies instructed to update their e-bike policy for their recreational areas in August 2019.
There are 289 BOR water projects across the U.S. that offer trail-based recreational activities. These recreational areas are managed by local, state and federal partners, and decisions regarding e-bike use will be made in collaboration between BOR and its partners.
Here are a few BOR recreational areas where you can ride your e-bike today:
Click here find more details on the BOR's e-bike policy and our website for further explanation of the Department of Interior's recent e-bike announcement. Check out this spreadsheet to find more federal e-bike policies in your area. Still have questions? Contact Ashley at ashley@peopleforbikes.org.