December 3, 2020
Bikes Won Big at the Ballot Box
By: Ashley Seaward, deputy director of state + local policy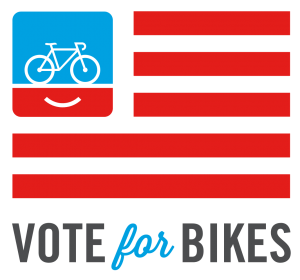 2020 has been a momentous year for bikes, especially in local and state ballot measures.
Thanks to the collaborative effort of millions of voters nationwide, a total of $1 billion was secured for bike projects across the U.S. such as bike lanes, trail maintenance and electric bicycle share programs. 
Check out some of the exciting measures that passed this year:
Denver, CO: Denver voters approved a Climate Sales Tax to fund programs that support affordable, clean, safe and reliable transportation choices such as bike riding and neighborhood-scale transit. The tax will also fund neighborhood-based environmental and climate justice programs that directly benefit communities of color.
Austin, TX: Austin voters approved both Prop A and Prop B — measures that will improve the city's transportation systems and infrastructure for bike riding by installing an all-electric bike fleet stationed at transit hubs and building a high-capacity public transportation network that consists of sidewalks, bike lanes, urban trails and safety improvements. (Check out our blog for more about this tremendous accomplishment.)
Montana: Montana voters approved a marijuana tax that will place a 20% tax on recreational marijuana, 9.5% of which will go toward land, water and wildlife conservation programs (including funding for trails), veteran services, substance misuse treatment and health care.
PeopleForBikes' VoteForBikes campaign tracks local and state ballot initiatives that can improve bike riding for all. We highlight these measures to make it easier for you to understand what is on the ballot in your community. Know of a bike-friendly initiative that you want to see on the ballot in 2021?
Let us know by emailing PeopleForBikes' Regulatory and Policy Analyst Ashley Seaward at ashley@peopleforbikes.org.