September 13, 2019
Bike Businesses Roll Out the Welcome Mat for Congressional Leaders
By: PeopleForBikes Staff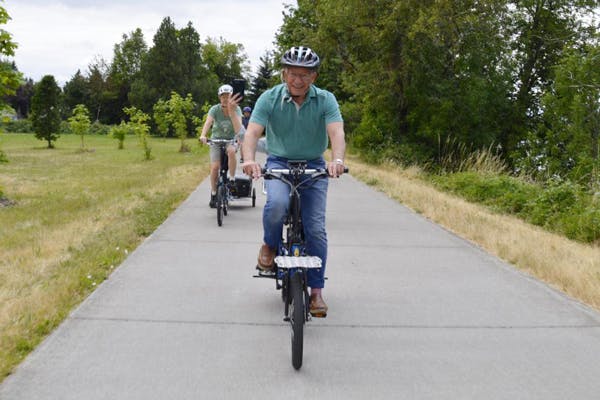 Congressman Peter DeFazio (OR-04) enjoys a bike ride with Bike Friday and Eugene Electric Bicycles. Source: Jarl Berg, Bike Friday.
Taking advantage of the annual summer recess in D.C., PeopleForBikes arranged five August in-district meetings between bike business leaders and members of Congress (and their staffers) to talk infrastructure funding, public lands policies and tariff relief. Members of the House and Senate were invited to tour bike company headquarters, meet with leadership teams, and in some cases, join low-key bike rides.
Congressman Peter DeFazio, chairman of the influential House Transportation and Infrastructure Committee, connected with custom folding and cargo bike maker Bike Friday in Eugene, OR. Eugene Electric Bicycles, an independent retailer and service provider, joined the meeting, which included a scenic bike ride that doubled as a productive discussion about key issues.
In Los Angeles, field staff of Senator Dianne Feinstein visited the offices of Handlebar Bike Tours to learn how Handlebar shows off the best of L.A. by bike and why the business is a strong advocate for improved infrastructure that enhances safety. Jennifer Nutting, the Founder and Owner of Handlebar Bike Tours LA, is no stranger to civic activism and engagement. "As an elected Los Angeles Neighborhood Council member, I've worked to get bike lanes put in my community," she said. "Alleviating traffic, supporting local businesses and quality of life is what politicians strive for, and bike lanes do all of that."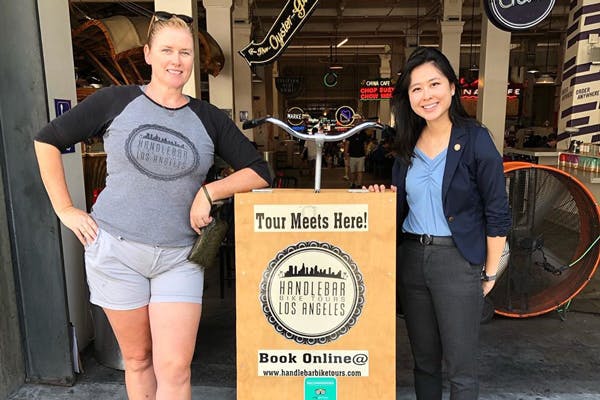 One common discussion point of all these gatherings is the many important ways that federal policies directly affect bike businesses of all sizes and their home communities. Bicycling contributes an estimated $88 billion annually to the U.S. economy and supports nearly 800,000 jobs (2018 Outdoor Industry Association research). The bike industry is an economic force locally, regionally, nationally, and globally—from brick-and-mortar retail, to mass market, to e-commerce plus tourism. Our industry's success is closely tied to the federal investment in bike infrastructure, public lands access decisions, and the state of tariffs.
In Salt Lake City, Congressman Chris Stewart visited e-bike manufacturer and retailer Magnum Bikes to discuss the power of e-bikes, infrastructure needs and how new tariffs are hurting American bike businesses.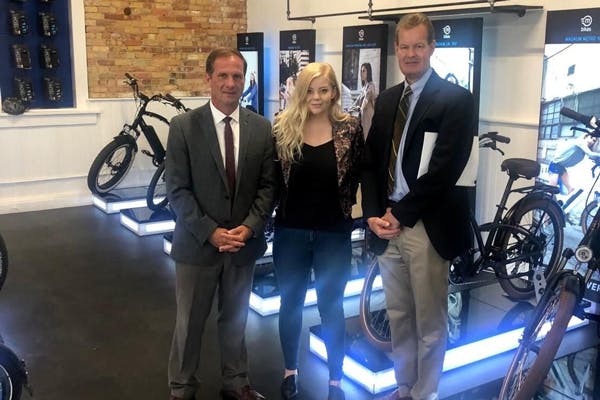 Thirty miles north of Philadelphia, Congressman Brian Fitzpatrick visited local bicycle retailer Doylestown Bike Works, where he learned about their community engagement work and the ways that global trade disputes affect small businesses. "The meeting was an important reminder that we can learn from one another, and that conversations about important issues can be substantive and civil," said Brian Boger, co-owner at DBW. Representative Fitzpatrick also serves on the House Transportation and Infrastructure Committee.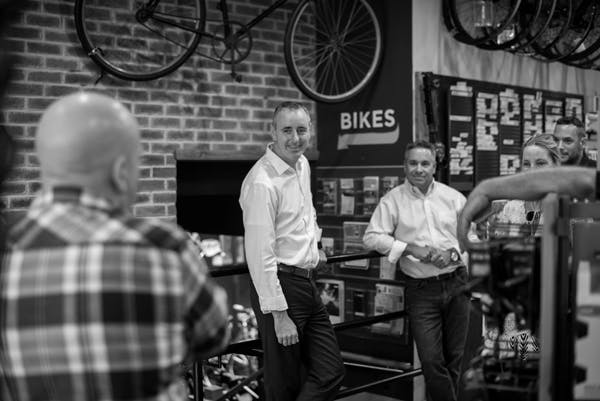 Back in Santa Cruz, California, Ibis Cycles hosted U.S. Representative Jimmy Panetta and shared their storied history as a leading independently owned bike company. Ibis touted the strength of the local outdoor recreation economy, the company's many community investments, and the value of their labor force. "We hope Representative Panetta can share our story with others in Congress and continue supporting the cycling industry and outdoor recreation," said Roxy Lo, Ibis bicycle designer and part-owner. "Public access to lands and recreational opportunities are paramount to a healthy business and happy employees."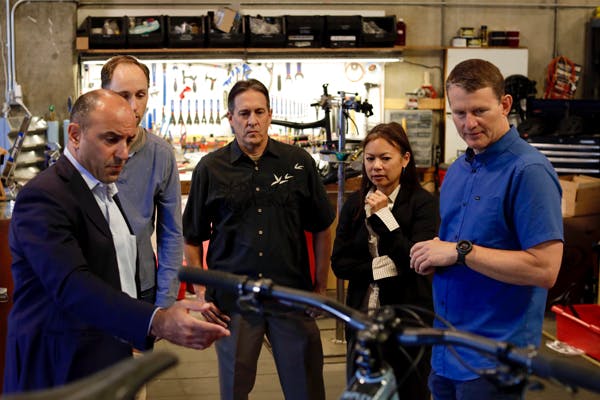 Bike businesses can host members of Congress not just in August, but year-round during the many annual breaks in the D.C. Congressional calendar.  We encourage you to work with PeopleForBikes on this. It's good for your business, great for government support for bicycling, and it brings all our positives to life. We will provide policy talking points and data. All you need to do is serve as the guide and host, and talk about what you know best: your business. Want to learn more? Email Noa Banayan or Jordan Trout.