November 30, 2018
Pros Dish the Dirt on Winter Bike Racing
By: George Thoma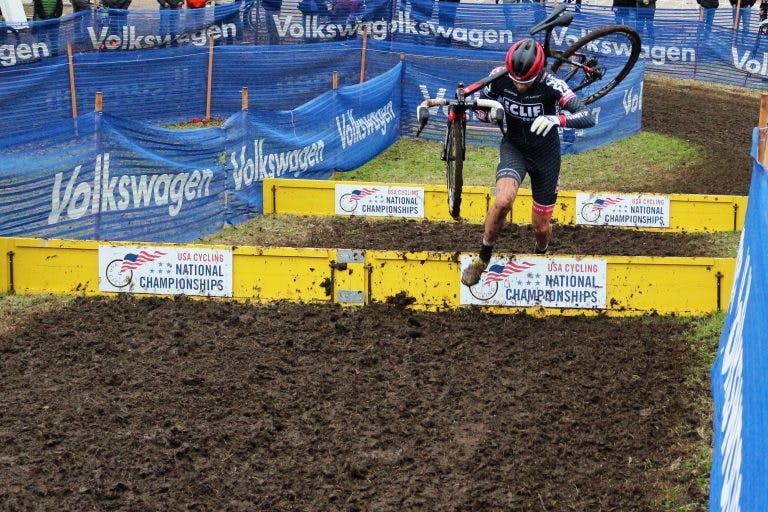 Troy Wells competes in a — very muddy — USA Cycling National Championships for Team Clif Bar. (Photo: Dylan Seguin; courtesy of Troy Wells.)
Thanksgiving is past, holiday decorations brighten dark winter days, snow dusts towns across the nation — and many bike riders are hanging up their helmets and spandex for the season. But for some bike racers, the fun is just beginning: Cyclocross season is in full swing and landmark mountain bike events, like the Old Man Winter rally, are still to be enjoyed.
While the prospect of racing in cold, wet, muddy or frozen conditions may not excite everyone, many riders embrace these obstacles and feel the nasty weather gives them an advantage. We called up three of those riders — Troy Wells, Katerina Nash and Georgia Gould — to share a few tips to get you to the starting line and finish the race with a big, mud-flecked smile.
Know your body and wear what you need to finish the race safely.
Georgia Gould: "For me, the priority is my hands and feet. I wear gloves heated by a battery pack and winter-specific cycling shoes. I was skeptical about these things at first, but they really do make a difference. It's not the lightest set up, and the shoes are not as stiff as a racing shoe, but being able to feel your hands and feet is nice."
Katerina Nash: "Coming from a skiing background, I think I have a higher tolerance for the cold. My preferred technique is to use embrocation [i.e., "water-shedding burn balm"] instead of leg warmers that may bunch or sag. I always put a little embrocation on my toes too — it probably doesn't help much, but I always do it."
Troy Wells: "I am a big fan of the having a windproof undershirt. I am also careful to have spares available to change into after my warm up so I can get to the start line dry. If you get cold waiting for the start, it is really hard to come back from that during the race."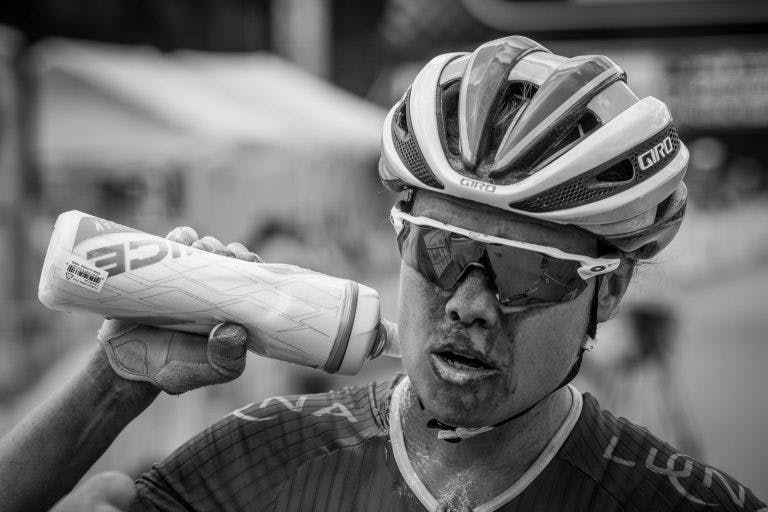 Embrace the adventure.
Wells: "I love racing in terrible conditions because it adds another dynamic to the race; it's not just a tractor pull and the person who can put out the most watts wins.For me, the more technical the conditions, the better."
Nash: "Given my longevity in the sport, I have trained and raced in a lot of bad conditions and I think I have built a mental toughness that gives me an edge over some other riders who may be anxious about the weather."
Gould: "I don't get bummed out and I think of the race as a crazy adventure. The result is not predetermined, everyone is making mistakes so you have to keep your wits about you and be as smooth as you can. We usually don't like to feel out of control on the bike, but in some conditions you have to let go of that. I try to think to myself 'It's going to be a little sketchy, just go with it.'"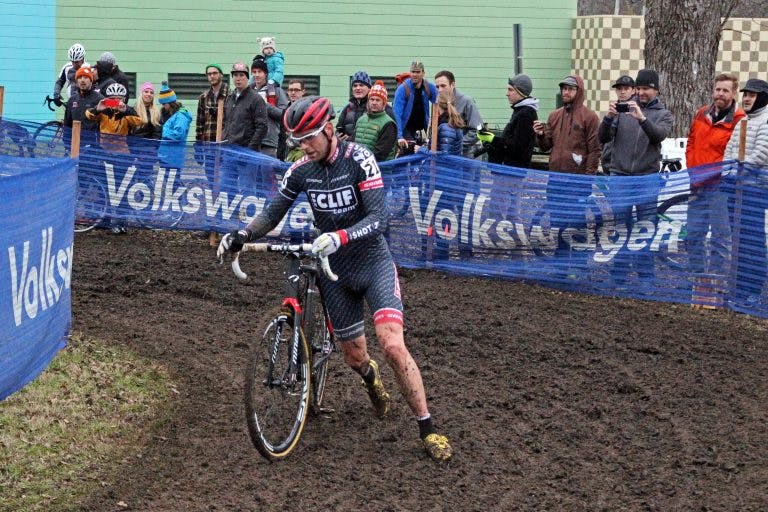 Even the pros have bad days.
Gould: "I remember just sliding on my butt down a descent in a German World Cup because it was so slippery and technical I couldn't ride it anymore."
Wells: "As much as I like racing in awful conditions, I get really anxious about the mess during warm up and the clean up after the race. I usually just leave stuff in a pile for a day until I can face cleaning it. Sometimes my clothes are still frozen when I pull them out!"
Nash: "I don't mind mud, but I am not a big fan of riding in snow or ice. I slipped out on ice at the Cyclocross Worlds in Tabor and it cost me a medal. When I see snow on the ground I would rather be skiing."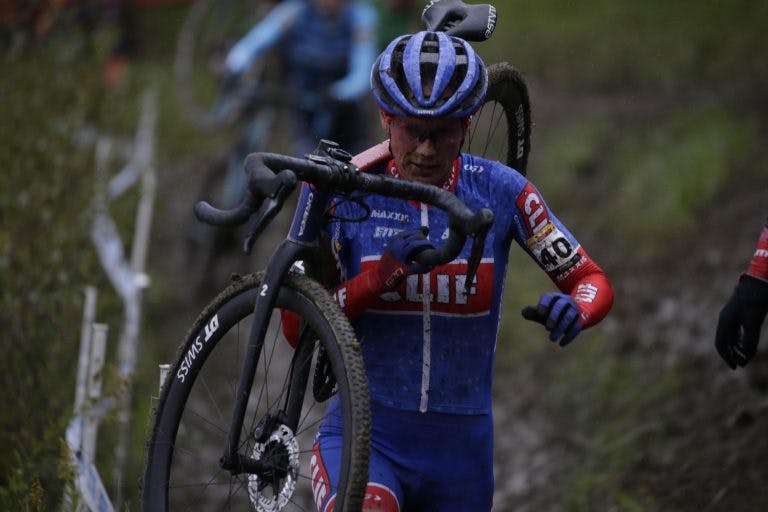 Bad weather can make for good memories.
Wells: "I won an Under-23 Nationals in bad conditions and got third in the U.S. Gran Prix of Gloucester in what was, basically, a blizzard. Some fond memories for sure."
Nash: "At the UCI Cyclocross World Cup in Namur there was so much mud they had ropes on the hill for spectators to steady themselves. I thought, 'Is this for real?' but the crowds love it and it makes for a great atmosphere."
Gould: "I will never forget the USGP Portland Cup races where the whole course, tape to tape, was just mud. So much mud, it was insane."