January 26, 2021
What to Expect in the First 100 Days of the New Administration and Congress
By: Noa Banayan, PeopleForBikes federal affairs manager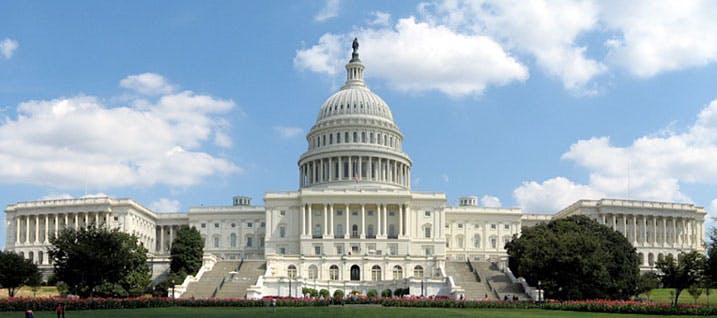 The first 100 days of the Biden administration and the start of the 117th Congress will be packed with agency nomination hearings, a Senate impeachment trial, numerous executive orders and a legislative effort to set the agenda of the new Democratic majority. We expect Congress and the Biden administration to deliver another COVID-19 relief and stimulus package soon, as well as expand vaccine distribution. After that, we could see a range of top legislative priorities, including a package focused on climate or infrastructure. Read on to find out what these plans and policy goals can mean for bikes. 
Federal nominations most relevant to the bicycle industry:
Secretary Pete Buttigieg will almost certainly be confirmed to the top role in the U.S. Department of Transportation (USDOT) before the end of January. We're asking the department to consider appointing an active transportation czar or, with support from Congress, establish an Active Transportation Administration to elevate the demand for safe, connected and accessible bicycle and pedestrian infrastructure. The Biden administration is charging every cabinet position to prioritize climate change, and the DOT is no exception. We're working to ensure that bicycles and active transportation infrastructure are meaningfully included in the department's fight to lower carbon emissions. 
President Biden's nominee for Deputy Secretary at USDOT, Polly Trottenberg, returns to the department after serving as Under Secretary of Transportation for Policy under President Obama and leading New York's DOT. Her unmatched expertise in transportation policy and experience as a civil servant will support our ambitious goals for safety, climate resiliency and accessibility in multi-modal transportation systems. 
Congresswoman Deb Haaland (D-NM) is the Secretary-designate for the Department of the Interior (DOI) and will soon undergo the confirmation hearing process. We're excited for this historic and important nomination of the first Native American to take the helm at the DOI, overseeing lands under the National Park Service, Bureau of Land Management, Fish and Wildlife, Bureau of Indian Affairs and more. We're asking her to support trail users in public lands across the country and recognize the growing use of electric bicycles for recreation. We're looking forward to working with the DOI to make our federal public lands more accessible and welcoming for all Americans, especially communities historically marginalized in outdoor spaces. 
Katherine Tai, former chief lawyer on trade to the Chairman and Democratic Members of the Committee on Ways and Means, is the nominee for the office of the United States Trade Representative (USTR). The USTR oversees all U.S. trade policies — an area with consequential influence on the bike industry. We're looking forward to working with her and the Biden administration to stabilize U.S.-China trade relations and offer relief to American bike businesses burdened by Section 301 tariffs. 
Legislative opportunities: 
President Biden's campaign slogan was to "Build Back Better," and he made his commitment to American infrastructure a priority for these first 100 days. While the current transportation funding bill expires on Sept. 30, we expect Congress to take up a transportation and infrastructure package in the next few months. We're asking Congress to prioritize bicycle infrastructure as a means to lower carbon emissions, revitalize local economies and make roads safer. We are also asking them to offer new incentives for purchasing electric bicycles and biking to work, alongside significant increases in funding for connected active transportation infrastructure. 
Interested in learning more about PeopleForBikes' federal policy work? Reach out to Federal Affairs Manager Noa Banayan at noa@peopleforbikes.org.