January 25, 2018
To Elevate the Sport, Lower the Bar
By: Kimberly Kinchen, Business Network Writer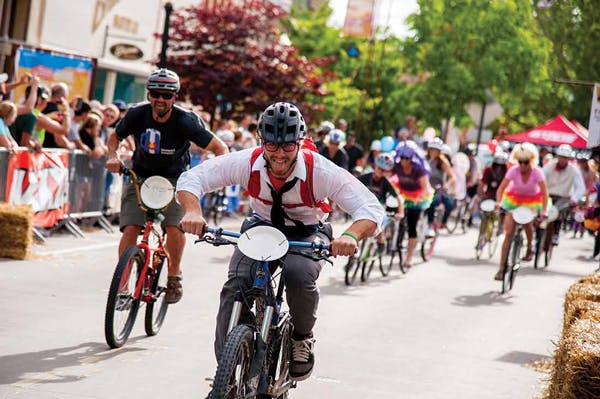 Grand Junction Off-Road, Grand Junction, CO
"We broker suffering." That's one way Todd Sadow describes Epic Rides, the company he founded to produce mountain biking events. Epic is now in its nineteenth year of sharing the joy, as well as the pain, of mountain biking. "We give people the chance to show up at a start line where they know they will be well-supported, and safe, to go out and push their boundaries."
Sadow waxes poetic about suffering, but it's only one part of the Epic ethos. Early on, he noticed that Epic events weren't attracting beginners and he recognized an image problem: too hardcore. Sadow saw that gap as an opportunity, one where, he says, "We could give beginners a place where they would feel welcomed and we would be able to encourage entry into the sport." Expanding their customer base this way also offered the nascent business a possible path to sustainability. Epic added shorter rides to its banner event, the Whiskey Off-Road, and Sadow has never looked back.
Although he has made a point of attracting pros by offering generous prize money (a welcome change in a world where big cash payouts are rare) Sadow is adamant that Epic continue to offer something for everyone. "There is only one first place, but there are so many more people that don't care about first or top twenty, but just want to finish, and we've always wanted them to feel comfortable."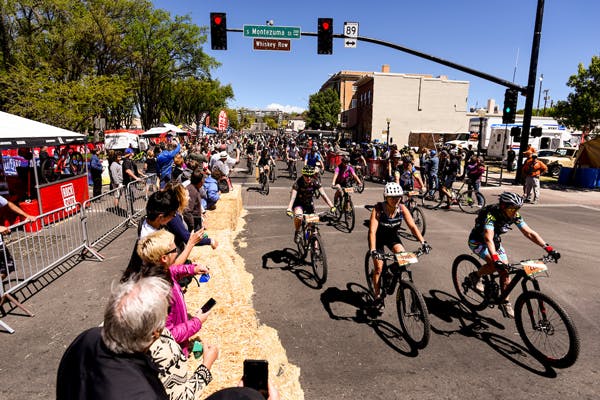 Even the choice to plonk Epic's rides and parties into mid-sized downtowns is a long-term strategy to expand mountain biking. How? Many casual visitors to these smaller urban cores are bound to wander near an Epic event, and Sadow thinks that's great for the sport. "It gives mountain biking a chance to be seen by non-mountain biking people and be understood." They realize, Sadow says, "'I can be a mountain biker? I don't have to go huck off a cliff? I can just ride down this pleasant dirt path and that's mountain biking?'" The company also raises money at every event for direct advocacy efforts that advance mountain biking—typically for International Mountain Biking Association (IMBA) or National Interscholastic Cycling Association (NICA) chapters that are helping to develop and maintain local trails.
Communities have always welcomed Epic Rides, according to Sadow. Partly that's because Epic works closely with them to help create traditions. "We want to build cycling events for communities that they can take ownership in and that represent the experience that they want people to have." And, no surprise, the events are also good business for these cities. A three-day weekend event that signs up around 2,000 riders, like the Whiskey, could attract five or six times that number of friends and family to join the party and cheer on the riders. Perhaps most important, Epic works to leave behind enduring tangible benefits, Sadow says. "We're going to contribute every year back to your trails so that you have a year-round legacy and tourism draw."