June 17, 2020
Senate Approves Long-Sought Deal for Recreation and Public Lands
By: PeopleForBikes Staff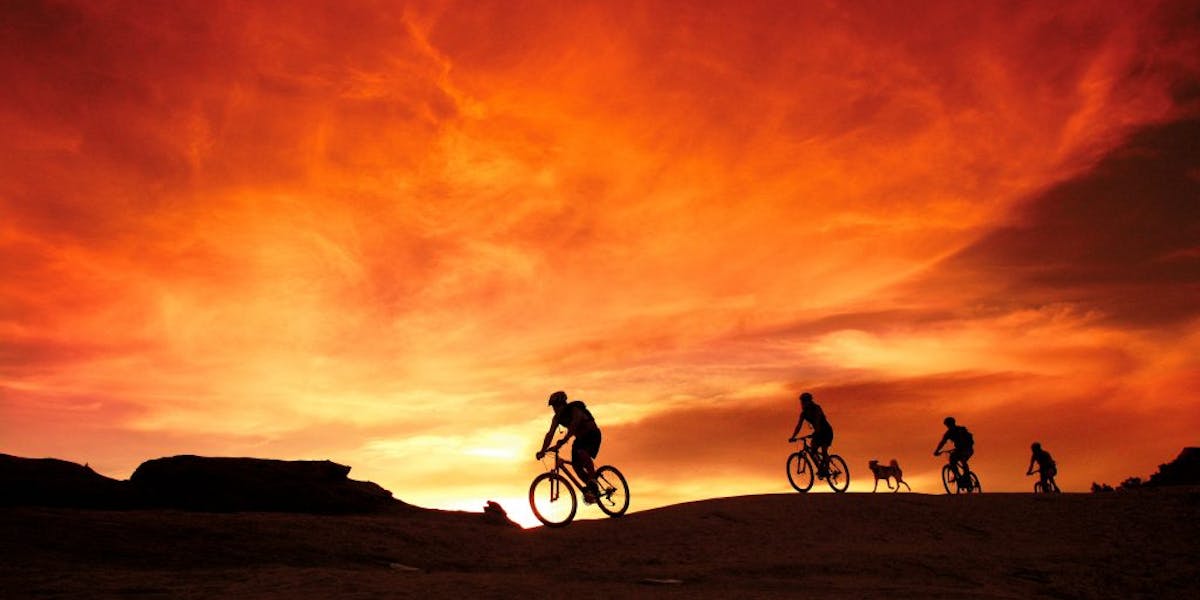 Mountain bikes against the sunset
UPDATE: On July 22, the Great American Outdoors Act cleared final passage in the U.S. House of Representatives and headed to the President's desk to be signed into law. After decades of debate, the policies put forth in this bill- fully funding the LWCF at $900 million annually and addressing the growing maintenance backlog in our public lands– will become reality. We're grateful to the support of our industry and grassroots members who sent over 12,000 comments to elected officials, and we're thankful for the bipartisan leadership of recreation and public lands champs in Congress that ushered in this moment.
For years, advocates for recreation and public lands have pushed for permanent and full funding of the Land and Water Conservation Fund (LWCF). Launched by Congress in 1964, this program was designed to direct revenue from federal off-shore oil and gas leases to buy land and build trails for parks and wildlife refuges. Unfortunately, a significant portion of the proceeds have traditionally been withheld and reallocated to the general fund. 
On June 17, the U.S. Senate passed the Great American Outdoors Act (GAOA, S. 3422), which would fully fund LWCF at $900 million annually. As more Americans than ever seek the joy that comes from spending time outside, greater investment in our public lands is essential. 
The bill approved by the Senate would also provide an innovative funding solution for backlogged projects in our national parks and on public lands. With billions of dollars in deferred maintenance, new money from energy development on our public lands will help improve our favorite places to bike in national parks, singletrack trails in national forests and reservoir paths under the auspices of the Bureau of Land Management. 
More Americans are looking to bikes for recreation and transportation. In some places, ridership is up more than 100% from 2019. Increasing visitation to our public lands and additional trail use means more maintenance is necessary to preserve the resource and keep users safe and moving.
Senate approval of the Great American Outdoors Act is consistent with the spirit of the John D. Dingell Conservation, Management and Recreation Act (S. 47) that was ratified by Congress in March 2019. It permanently authorized the LWCF, but didn't offer any funding.
PeopleForBikes member businesses advocated for these provisions during several fly-ins to Washington, D.C. and by cosigning letters to Congress with our partners in recreation advocacy. We're hopeful the GAOA will move swiftly and without obstacles in the House of Representatives and onto the president's desk to sign into law.