December 15, 2021
PeopleForBikes' Coalition Board Looks to the Future
By: PeopleForBikes Staff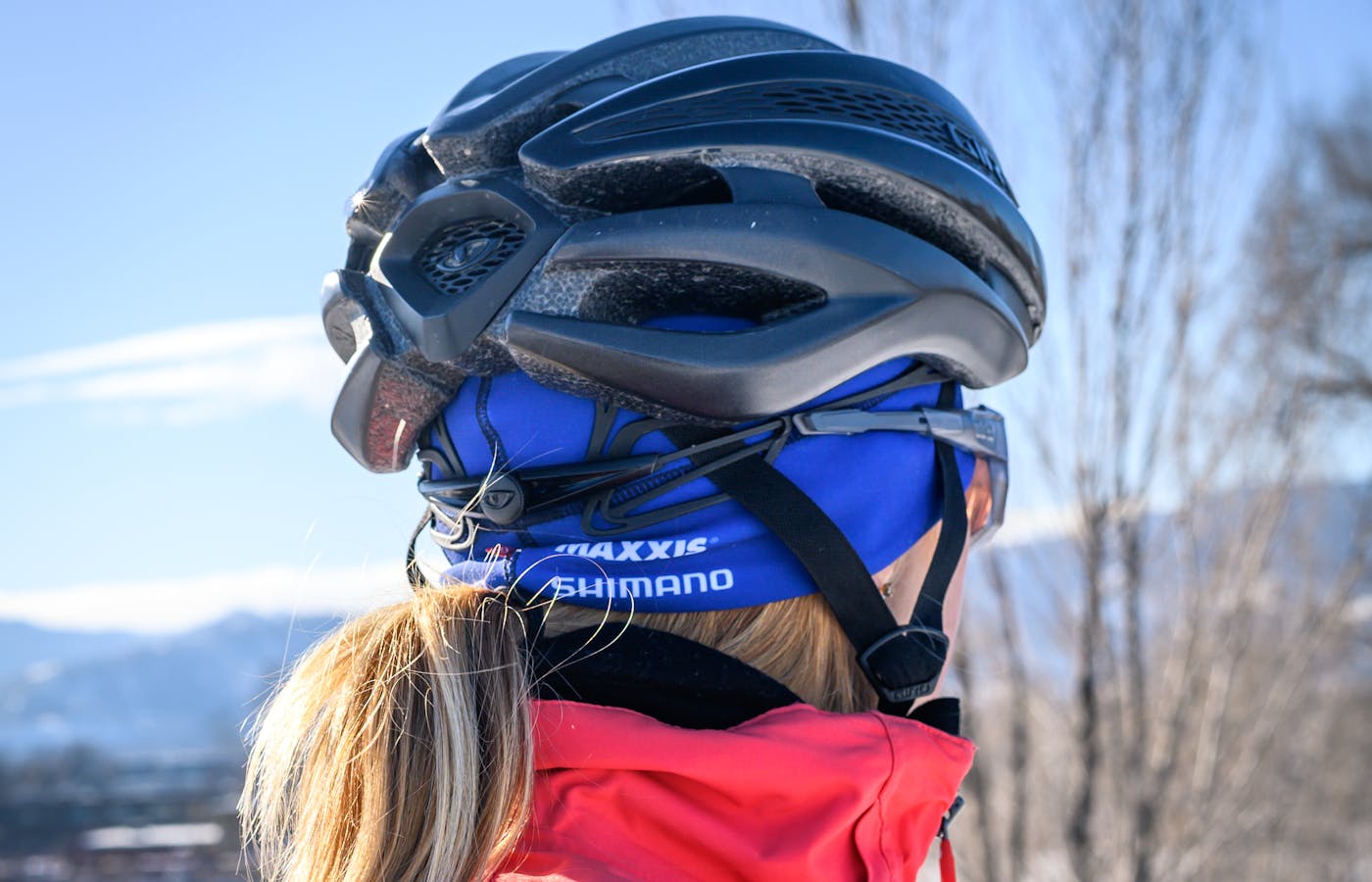 In December, our Board of Directors met to review PeopleForBikes' strategic initiatives for 2022 and beyond.
BOULDER, COLO (Dec. 15, 2021) — The PeopleForBikes Coalition Board of Directors, composed of 20 of the U.S. bicycle industry's top leaders, met for their semi-annual gathering on Dec. 14, with some members in-person and others joining virtually. 
The board's primary topic of conversation was reviewing the organization's 2022 strategic initiatives and vision for the future. Looking to next year and beyond, the organization's three core strategies are based around infrastructure, policy and participation: Accelerating the construction of safe, fun and connected places to ride; advancing pro-bike and pro-bike-business legislation and reducing barriers to access and welcoming more people to the joys of bicycling. 
"PeopleForBikes put in a tremendous amount of effort over the last year shaping the direction of their work not only for 2022 but for years to come," said Chris Speyer, vice president of merchandising product and co-op brands at REI and chair of the PeopleForBikes Coalition Board. "I encourage the entire bicycle industry to join them in tackling these big topics and issues as we all work together to improve bicycling nationwide." 
PeopleForBikes' President and CEO Jenn Dice led the board through the organization's new core ideology and envisioned future, which were designed and established over the course of 2021 to provide a framework for the next year and beyond and put the organization on an aggressive trajectory to meet those objectives. 
"This deep, disciplined work has taken longer and been more difficult than we first envisioned but has been that much more rewarding as a result," said Dice. "We will spend most of next year and into 2023 designing the systems, measurement tools, funding and programming plans to make this long-term vision a reality." 
"The board stands firmly behind PeopleForBikes' bold vision for the future," said Gloria Hwang, board member and founder and CEO of Thousand. "With the support of the industry around their three strategic initiatives to continue growing bicycling and the bike business, we can make America the best bicycling country in the world." 
The board approved the 2022 budget, bylaw updates and officers with Chris Speyer, vice president of merchandising product and co-op brands at REI serving as chair; An Le, global marketing director at Giant Bicycle as vice chair; Mike Mercuri, board member at SRAM as treasurer and Pat Cunnane, president and COO of Yuba Bicycles as secretary. 
Vice President of Philanthropy Nancy Hershfield laid the groundwork for the new direction and non-endemic focus of the PeopleForBikes Foundation. Main initiatives include raising more philanthropic dollars to support PeopleForBikes' programs and further developing the PeopleForBikes Foundation board.
Vice President of Business Network Ravi Rajcoomar led discussion around PeopleForBikes' 2022 Bicycle Leadership Series, beginning with the return of the in-person Bicycle Leadership Conference, March 21-23 in Dana Point, California. The series will be a collection of education and networking events designed to bring the bicycle industry together to help shape the future of bicycling and the bike business. The full lineup of events can be accessed here. 
The board also reviewed and approved the organization's fall 2021 Industry Community Grant recipients, totaling $62,500 for eight different bike-related projects across the U.S. A full overview of the fall 2021 Community Grant recipients and funding can be found here. 
Research and Statistics Subcommittee Chair Joe Wheadon and Bicycle Industry Research Manager Patrick Hogan spoke on the importance of improving data to help grow the industry. The pair outlined plans to raise funds in 2022 to integrate participation, sales, bike network and consumer insights data all in one, better establishing PeopleForBikes as the ultimate data source for the bicycle industry and community. 
Finally, the board took a moment to recognize and celebrate Erik Esborg, who served as the organization's vice president of finance for 17 years and recently announced his departure from PeopleForBikes effective Jan.1, 2022. 
PeopleForBikes Coalition Board of Directors 
Chair of the Board: Chris Speyer, Vice President Merchandising Product and Co-op Brands, REI
Vice Chair: An Le, Global Marketing Director, Giant Bicycle
Secretary: Michael Mercuri, Board Member, SRAM
Treasurer: Pat Cunnane, President and COO, Yuba Bicycles
Bob Burns, Vice President and Senior Legal Officer, Trek Bicycle Corporation
Ian Christie, President and CEO, Summit Bicycles
Bernie Doering, Senior Vice President, Global Sales and Marketing, Stages Cycling
Joe Graney, CEO, Santa Cruz Bicycles and COO, PON Bike North America
Nick Hage, General Manager, Cycling Sports Group
Gloria Hwang, Founder and CEO, Thousand
Matt Moore, General Counsel, Quality Bicycle Products
Nolan Moser, Assistant Vice President, Bicycle Component Division, Shimano North America
Larry Pizzi, Chief Commercial Officer, Alta Cycling Group
Kim Price, Components Leader of Global Strategy, Specialized Bicycle Components
Mike Radenbaugh, CEO and Founder, Rad Power Bikes (Mike McBreen, COO serving as proxy)
Patrick Seidler, CEO, WTB
Allison Straub, President, Burley Design
Rich Tauer, President, Quality Bicycle Products
Daniel Trujillo, Partner, Chief Compliance Officer at McKinsey and Company
Claudia Wasko, Vice President, Bosch eBike Systems Americas