January 9, 2023
Leveraging Federal Infrastructure Funding for Bikes in 2023
By: Noa Banayan, PeopleForBikes' director of federal affairs
Check out our recap of what happened in 2022 and what to expect in the new year.
2022 brought so much good news and momentum for bike infrastructure in the U.S., laying a strong foundation for even more progress in 2023. From beginning the implementation of the 2021 Bipartisan Infrastructure Law (BIL) to funding the first-ever federal grant program dedicated to connecting the missing gaps in our active transportation networks, the opportunities are tremendous.
At the end of 2022, Congress sent the appropriations omnibus for fiscal year 2023 to President Biden's desk, which included $45 million for the new Active Transportation Infrastructure Investment Program. As a reminder, this was authorized by the BIL, but not funded, meaning it requires Congressional appropriations. Streetsblog has a great summary article for additional details.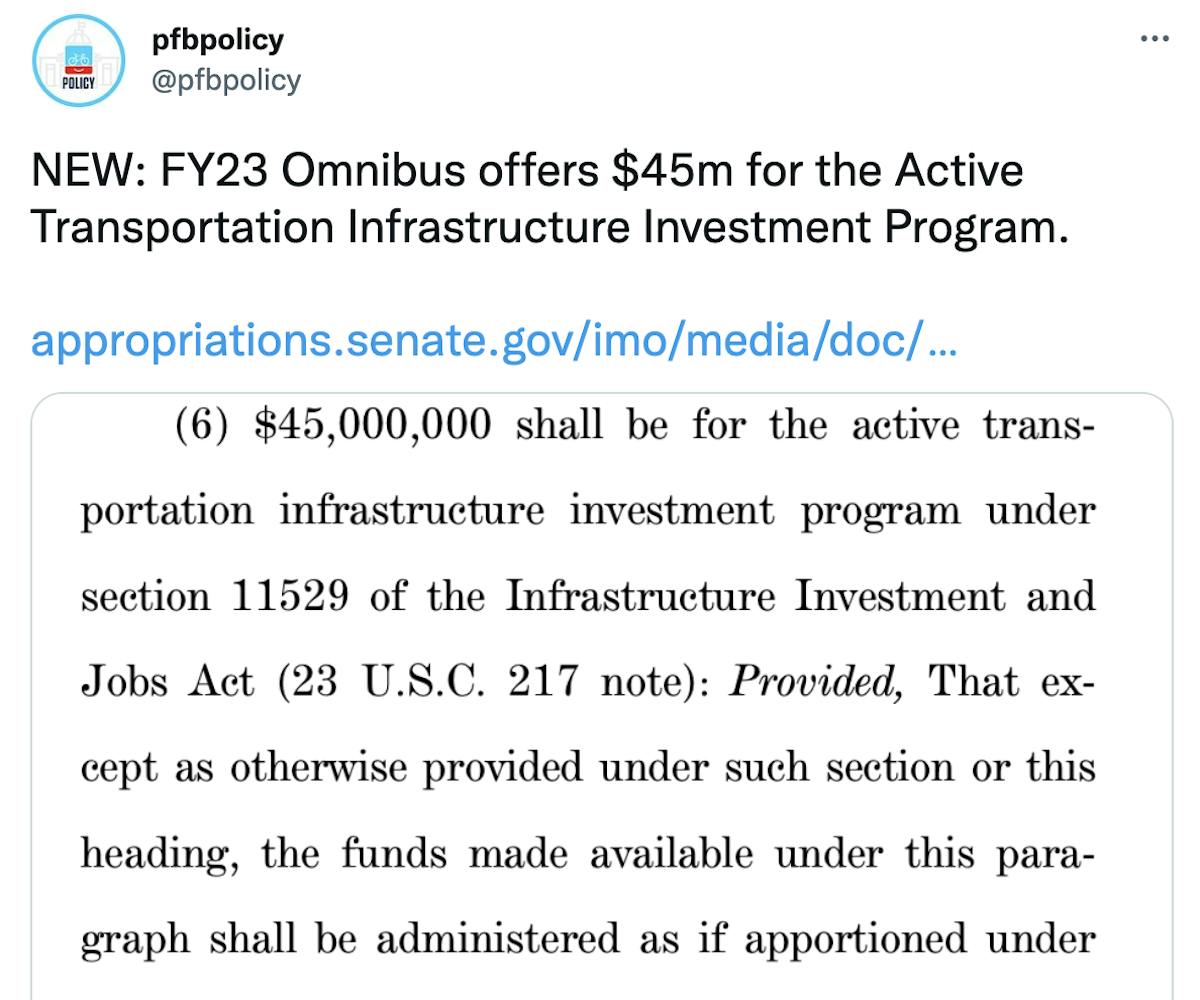 Though this number is lower than the $200 million authorized in the BIL, the most important point is that it was funded in this appropriations bill at all. As a brand new program, it was especially vulnerable at the negotiating table. Thankfully, having any amount of funding allows advocates and grant applicants to prove the need for such a program and ensure its continued and increased funding in future years. We're celebrating this win and ready to get to work with our partners across the U.S. as the Federal Highway Administration begins implementation of the program later this year. 
And that's not all! On December 14, 2022, the U.S. Department of Transportation announced a Notice of Funding Opportunity for the FY 2023 RAISE grant cycle. These grants offer $1.5 billion to regionally significant transportation infrastructure projects, with applications due February 28, 2022. A majority of the funding will be awarded to projects that include at least one element of walking and biking.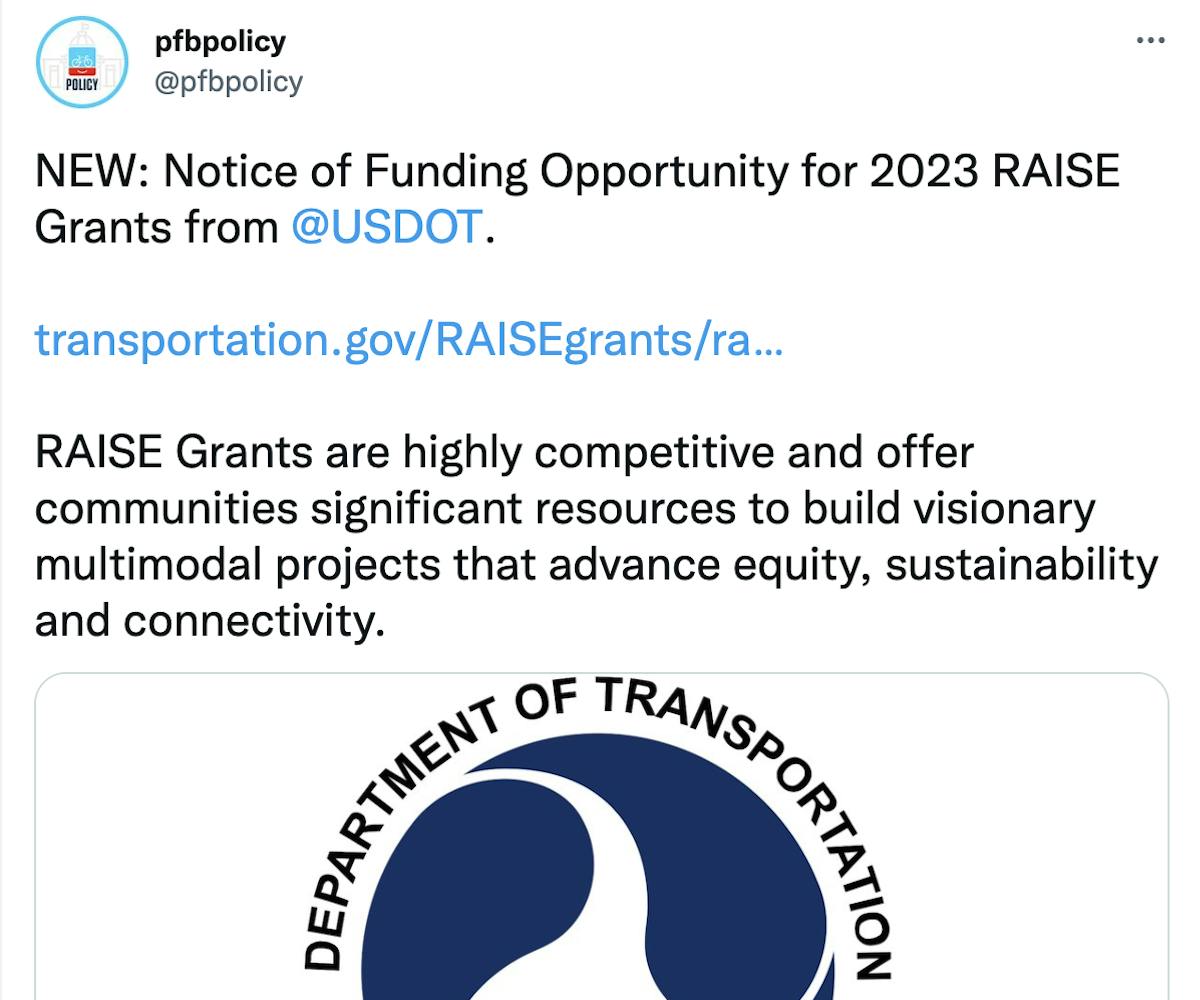 Want to learn more? Join our partners at the Rails-to-Trails Conservancy for a webinar on January 12 on how to submit a competitive RAISE grant application.