May 7, 2020
How You Can Help Improve E-bike Access Across the nation
By: Ashley Seaward, deputy director of state + local policy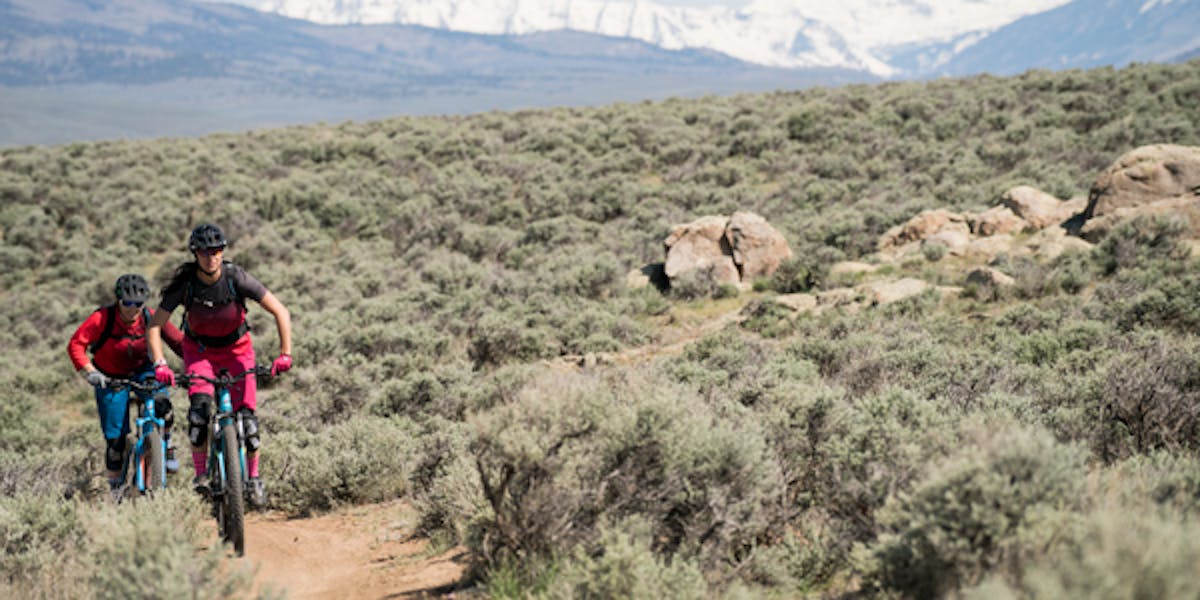 E-bikers in high desert
Federal land management agencies have historically defined electric bicycles (e-bikes) as motor vehicles and therefore restrict their usage in many of the places we love to ride bikes on public lands. These long-standing laws do not recognize what a modern day, low speed e-bike is and the benefits it provides communities nationwide.
These laws could change for the better and we encourage you to speak up in support of more sensible e-bike access. 
In early April, the National Park Service, Bureau of Land Management, Fish and Wildlife Service and Bureau of Reclamation proposed new regulations ("rulemaking") regarding e-bike use on federal lands. If adopted, these proposed regulations would mean that:
E-bikes would no longer be defined as motor vehicles or off-road vehicles, but have a standalone, sensible and modern definition. 
The three classes of e-bikes would be properly defined. 
E-bike riders would have similar rights, privileges and duties as traditional bike riders.  
Agency officials would be authorized to allow e-bikes on roads, paths and trails where they are currently prohibited.
Local land managers would maintain significant control, in partnership with the public, to make access decisions.  
The deadline to comment on the proposed regulations falls between June 8 – 12, 2020, depending on the agency. We encourage you to participate in the public process and submit a comment in favor of the proposed rulemakings. Public comments are a critical part of this process and your support could help improve e-bike access nationally. To make things easy, we drafted pre-written comments for you to submit to each agency (each of the four agencies has a slightly different proposed rule and unique process for commenting). 
These rulemakings are in response to the Department of Interior's Secretarial Order #3376. The purpose of this order was to encourage the four aforementioned agencies to develop e-bike policies that would increase recreational opportunities for all Americans, especially those with physical limitations. PeopleForBikes believes that e-bikes stand to benefit all Americans as they are inclusive to a wide range of abilities and allow for all members of the family to join in on the fun of bike riding.
We will continue to track these rulemakings and will provide updates when needed. Check out this spreadsheet for e-bike policies in your area and our website for further explanation of each rulemaking. Still have questions? Contact Ashley at ashley@peopleforbikes.org.