September 16, 2021
Five New State Laws Seeking to Combat Climate Change Through Bikes
By: Ashley Seaward, deputy director of state and local policy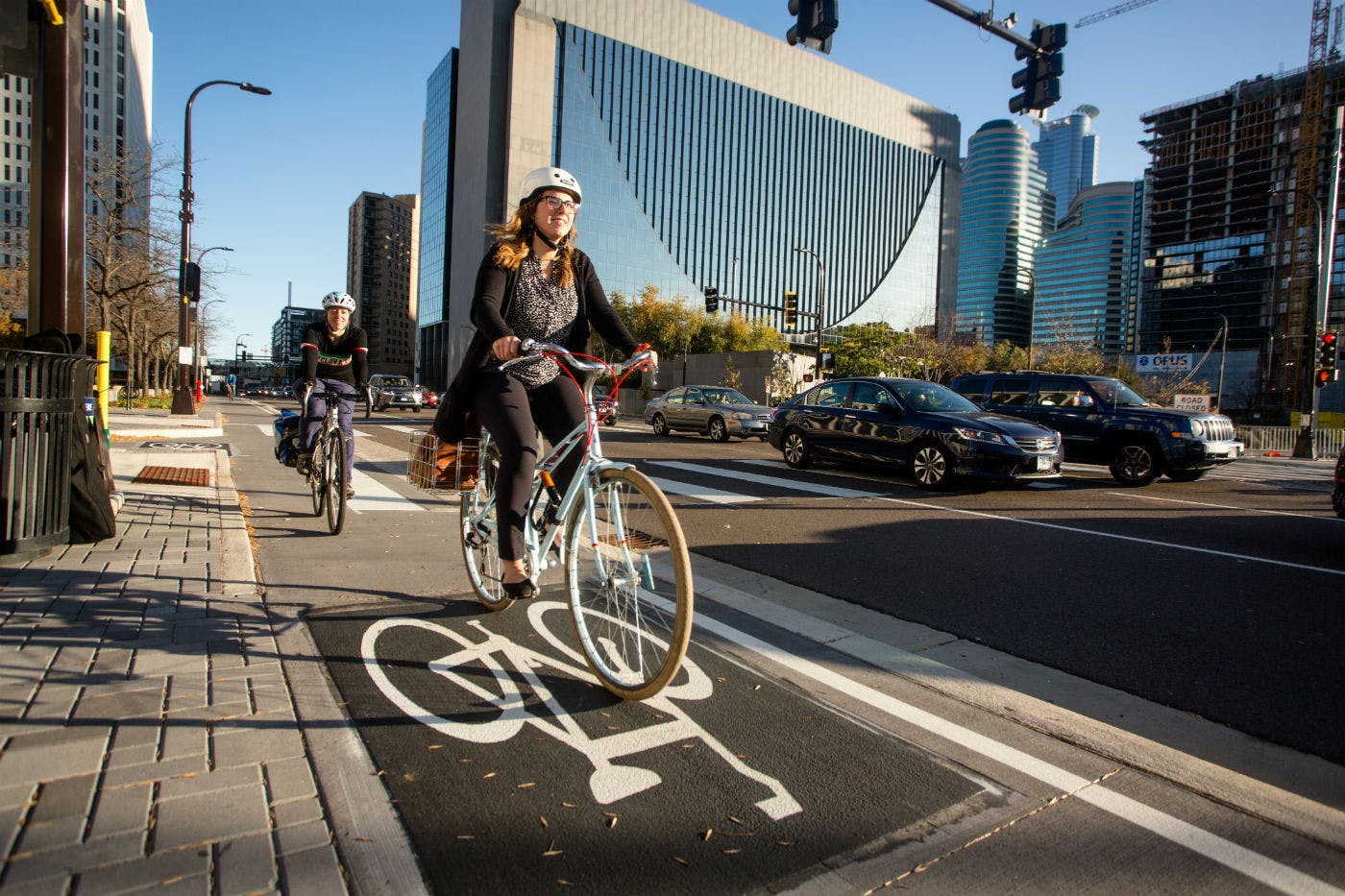 Washington Avenue, Minneapolis – our No. 8 pick from 2017.
New legislation recognizes the power of bikes to help reach climate action goals
The 2021 state legislative sessions have proven to be focused on reducing greenhouse gas (GHG) emissions more than ever. Many new state bills are focused specifically on the use of bicycle infrastructure and electric bicycle incentives to help achieve states' GHG reduction goals within their transportation sectors. 
GHG emissions from the transportation sector are the largest source of climate change causing emissions in the United States. Incentivizing the use of bicycles through improved infrastructure and purchase incentive programs are simple and effective tools that states can use to reach climate action goals. Listed below are highlights from five states that passed progressive climate legislation — empowered by bikes — through their legislatures this year.
PeopleForBikes works diligently to track bills at all levels of government that improve bike riding and support bike businesses nationwide. Check out our policy finder to stay up to date on what we're currently tracking and sign up for our newsletter to receive an email alert when a pro-bike policy is proposed in your area.