FEDERAL AGENDA FOR ACTIVE TRANSPORTATION 2021
By: PeopleForBikes Staff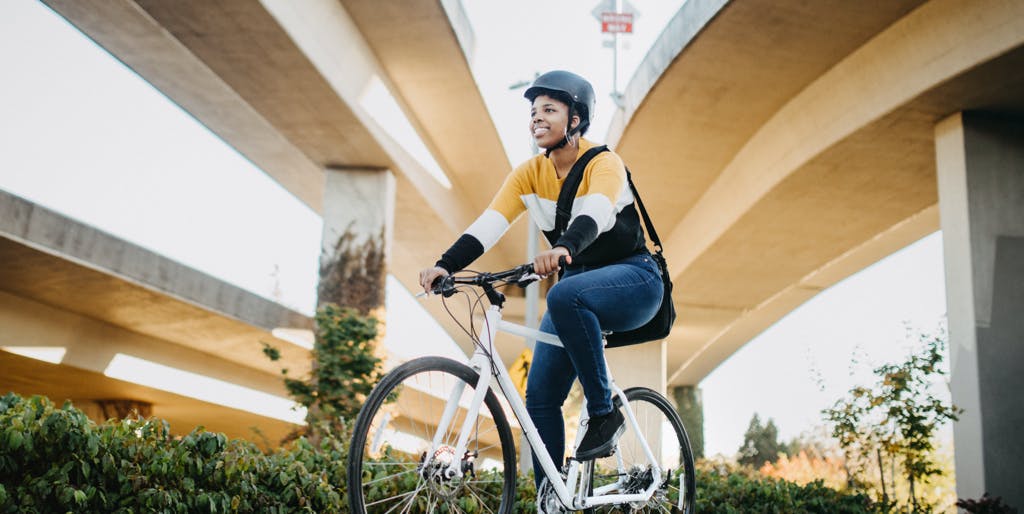 When it comes to advancing pro-bike policies in 2021, we're not waiting to get things done.
PeopleForBikes, in partnership with the Rails-to-Trails Conservancy, put together our 2021 federal policy priorities to share with Congress and the new administration before year end. In order to boost the momentum of the bike boom, lawmakers will need to provide robust federal funding and smart transportation policy.
While we don't recommend multitasking on your bike, Congress and the administration can support two (or more) goals at once when advancing pro-bike policies. We can achieve big things — like fighting climate change and enhancing mobility justice — by increasing active transportation infrastructure in your community. For example, by investing in local governments and main streets, we can get localities back on track, in business and increase infrastructure — expanding movement into places shattered by the COVID-19 pandemic. 
Rails-to-Trails Conservancy continues to report increased riding on trails this fall — nearly a 64% increase from this time last year. Unfortunately, bicycle and pedestrian fatalities and serious injuries have been steadily rising for more than a decade. We are asking for significant increases in funding for Complete Streets and design-based solutions to limit the interactions vulnerable road users have with cars on the road. 
Climate change also requires immediate and bold leadership, policy and action. Transportation is a leading source of greenhouse gases, producing 28% of total carbon emissions in the United States. Individual car trips generate a majority of transportation emissions, most of which are within a 20-minute bike ride. With safe, separated and continuous infrastructure, many of these short trips can easily be made by bike or on foot. Increasing widespread access to active transportation infrastructure and offering incentives for bikes and shared micro-mobility are parts of a broader, multi-faceted solution to reducing climate emissions. 
We're excited to build on the foundation of our partnership in 2020 by making these policies a reality in 2021. Add your company's support to the Google Form here.