May 9, 2022
Factoring Social and Environmental Responsibility Into Your Supply Chain
By: Alix Armour and Troy Jones, contributing writers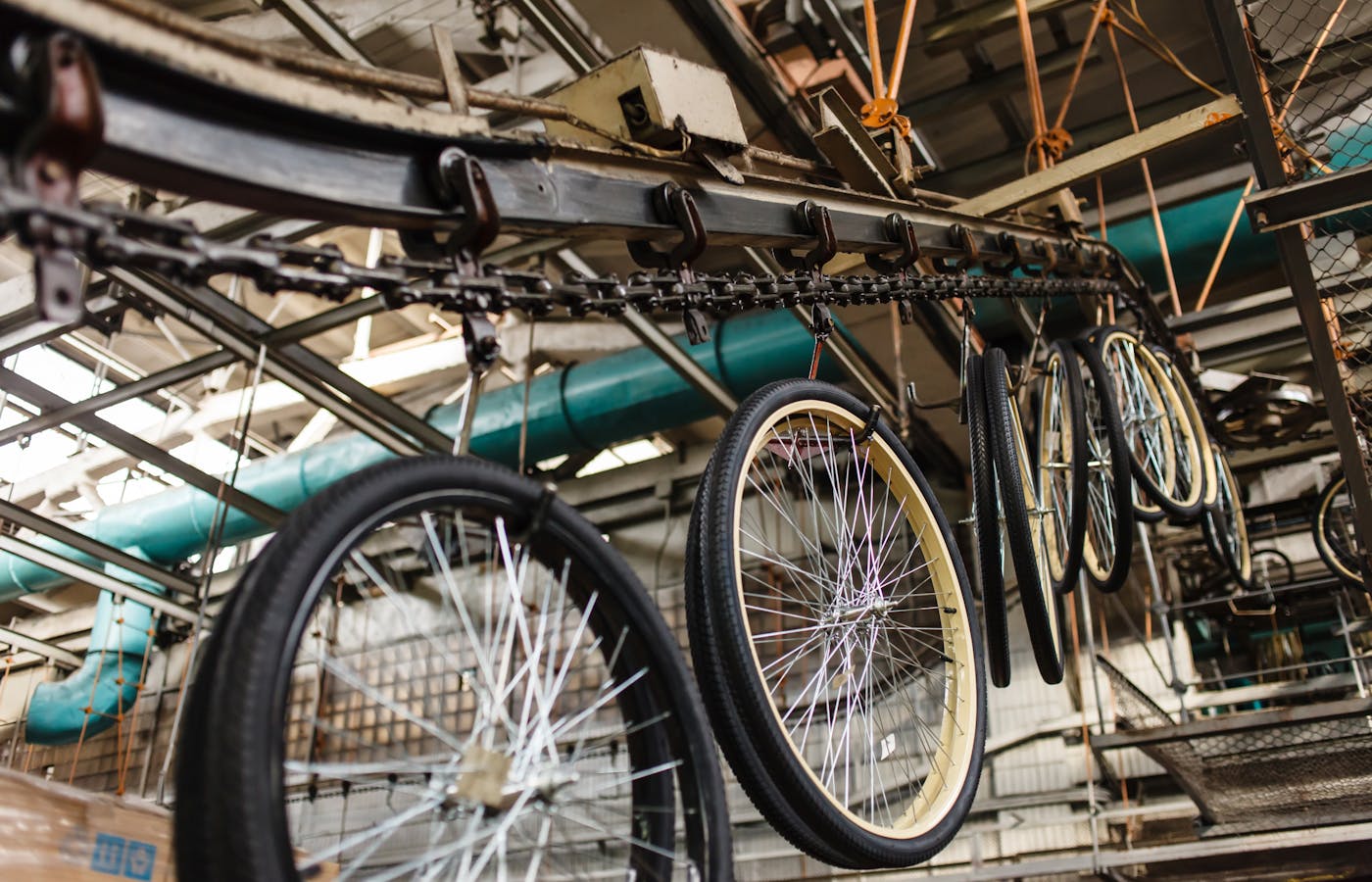 Alix Armour, head of sustainability at Super73, and Troy Jones, social and environmental responsibility manager at Specialized, serve as co-chairs on the Supply Chain and Social and Environmental Responsibility track within PeopleForBikes' Sustainability Working Group.
The word sustainability usually conjures images of the environment, materials and recycling, not necessarily supply chain outcomes from social inequalities and environmental risks. These issues, beneath the surface of the sustainability conversation, include safety and the status of foreign migrant workers, child labor, codes of conduct, conflict minerals, environmental performance improvement, legal and regulatory compliance, transparency, management systems and diversity in suppliers. 
Immense challenges like these make up the core discussion of the Supply Chain and Social and Environmental Responsibility (SER) track within PeopleForBikes' Sustainability Working Group (SWG). The track meets quarterly, bringing together leaders from across the bike industry interested in learning from one another on how to tackle these big issues of supply chain and SER. 
Figuring out how to get your company started can be daunting, but the work is critical — consider it risk management for your brand. Startups and 50+ year old companies have very different business models, processes and work capacities, and as co-chairs, we bring both experiences to the conversation. As passionate supply chain and sustainability professionals, we're not wasting time getting to the hot topics. We've tackled such themes with PeopleForBikes members that have both close to zero and decades of experience. 
Our first initiative was to invite different supply chain SER service providers to review their tools and techniques bike companies can use to measure and track SER performance metrics. This helped give members who were new to the concept an idea of the existing methods and practices available to evaluate SER for a wide range of needs and company sizes. We also spent time discussing codes of conduct, what difficulties our members are encountering internally and externally, as well as bringing in diverse speakers to offer new perspectives on SER to our discussions.
How to get started on supply chain SER
SER service providers can simplify due diligence by providing elaborate supplier questionnaires, in-factory audits, tracking platforms, risk analysis, legal council and more. While incredibly effective, they do come at a cost. 
For smaller companies who are just starting the process, a simple first step is getting to know and start building relationships with all of your suppliers, understanding stress factors and seeing how you can help and improve specific situations. No matter your company size, it is crucial to identify and evaluate your critical suppliers. In our track, we outlined a simple scoring system to help bike companies identify risk and procedures. 
After that has been established, it's up to your brand to decide which metrics are most important for your strategy. For example, if you're trying to calculate your Scope 3 emissions, you may need to find out the locations of all your Tier 1 and 2 suppliers. Depending on your company's products, you may need to collect valuable supply chain data for compliance reasons, carbon emissions calculations, materials evaluations, etc. 
Join the track
Our goal in the Supply Chain and SER track is to help brands start implementing and increasing SER practices into their operations, with an objective of 50% of track members establishing an implementation plan by the end of 2022. To join and learn more about how your company can get started, reach out to Noa Banayan, PeopleForBikes' director of federal affairs and our track staff liaison, at noa@peopleforbikes.org.