February 14, 2018
Don't Let Anyone Tell You that Biking Can't Be Increased in a City
By: Michael Andersen, PlacesForBikes staff writer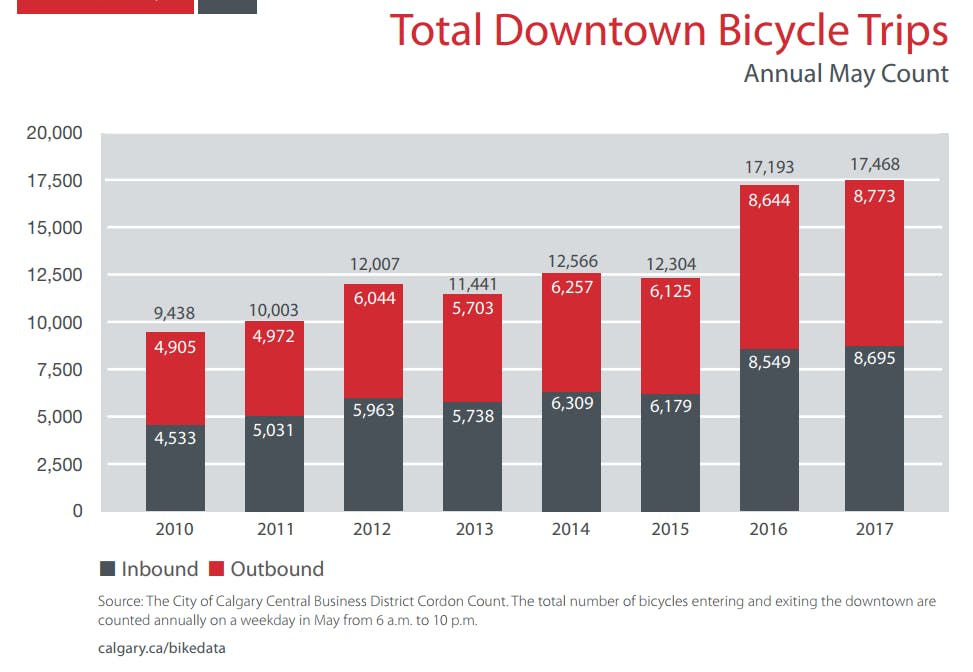 Calgary Downtown Bicycle Trips in May 2010-2107
Anyone who says no one knows how to rapidly boost the use of bicycles for transportation is wrong.
The latest bike counts from Calgary, Alberta — the site of a 2015 pilot project that cheaply installed a five-street downtown protected bike lane network in one swoop — show that the Canadian city continues to be the continent's clearest example of an auto-oriented city that got immediate results by quickly building a simple low-stress biking network in an area where many people want to go.
Calgary, an oil-and-gas capital on Canada's high, dry prairie, boomed during recent years of high energy prices but has seen worse economic times since 2015. But despite falling downtown traffic related to that downturn, bike trips into and around downtown Calgary soared in the year following installation and (as you can see on the 2017 bike count map released in February) have concentrated themselves along the city's new low-stress bikeways.
Here's the bike counts map from the fall before the protected bike lane network went in: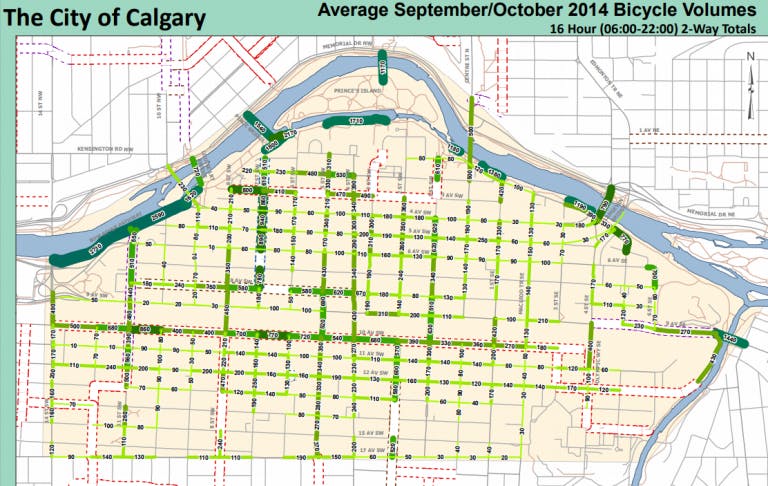 And here's the fall 2017 map, released last week: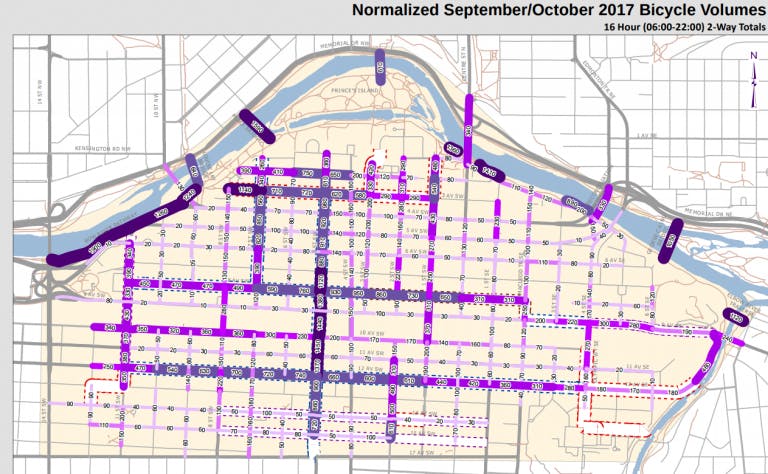 But though Calgarians' biking patterns have shifted a bit over the last few years, most of the change was immediate … immediately after the infrastructure changed. The map from fall 2015, just a few months after the mini-network was installed, is very similar to the 2017 one: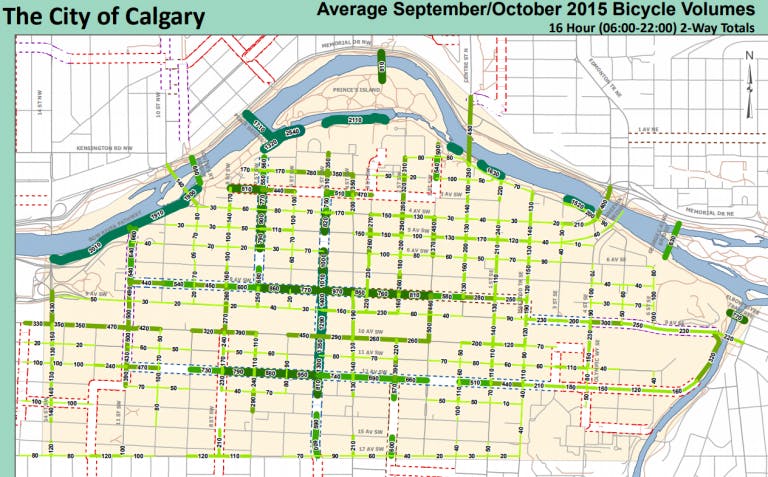 When a city changes its streets, it generally gets results. When it doesn't, it doesn't.
There are a lot more things required to increase biking, most importantly the political organizing required to get the government behind the goal. (Calgary's plan passed the city council by a single vote in 2014, thanks in part to the unexpected support of a suburban conservative councilor.)
But in purely technical terms, Calgary's recent experience is a message for any city that wants to change its transportation habits: Yes, it can be done. And we already know how.