March 13, 2018
Closer to Bike Share is Better for Business
By: Kimberly Kinchen, business network writer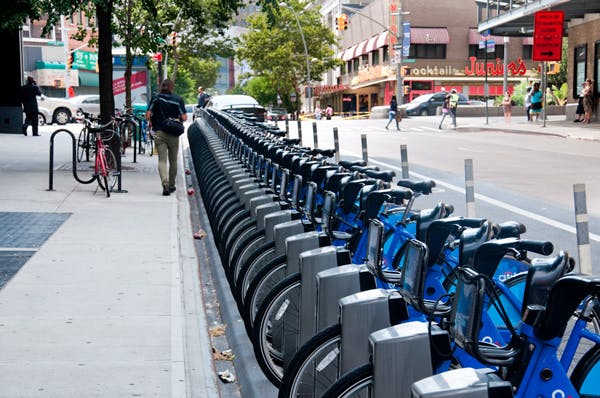 Citi Bikes in New York City.
A new study from researchers at New York University (NYU) shows that restaurants closer to bike share stations do more business than those farther away. Stansilav Sobolevsky and Constantine E. Kontokosta led the research team, using anonymized transaction data from Mastercard's Retail Location Insights data and mapping tool, and from Citi Bike System Data and the NYC OpenData portal.
The researchers tracked retail sales volumes in the period after Citi Bike stations were installed in Brooklyn, New York and Jersey City, New Jersey neighborhoods between 2013 and 2016. They found that food retailers (typically restaurants) in the Brooklyn neighborhoods closest to bike share stations saw their total volume of business increase between .2 and .5 percent in the years after bike share stations were added. Food retailers in the same neighborhoods located farther from bike share stations saw level or slight decreases in retail volume. (Other retailers also saw increased sales, but not as much.) In Jersey City, the results were even more impressive, with restaurants closest to bike share stations seeing 4 percent increases compared with the control areas.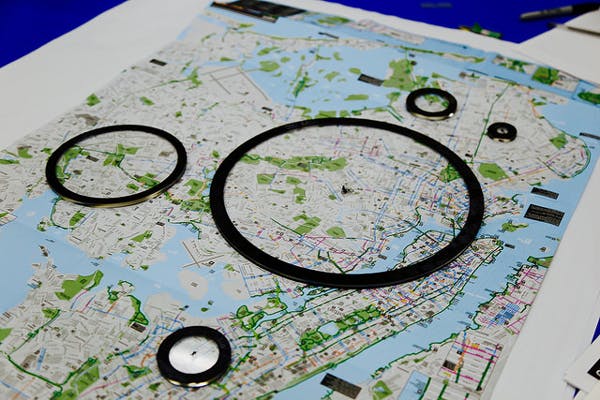 Researchers have documented a generally positive relationship between bike lanes and local economic activity. For example, after protected bike lanes were installed in Salt Lake City and New York City, retail sales went up. And, cyclists cumulatively spend as much or more than drivers on shopping trips. What sets the new study apart is that the researchers were able to include a control group: in this case, restaurants located in the same neighborhood but not close to bike share stations.
Cities and retail businesses are complex organisms, so proving beyond all doubt that bike share proximity is the single factor behind the increases is not possible. But including a control group puts the results squarely on the "more conclusive" side of the spectrum.
The NYU study is one part of a larger research initiative that examines the economic benefits of "smart city innovations." In this instance the researchers looked at retail sales before and after the implementation of bike share and free wi-fi. Interestingly, the researchers found that, as with proximity to bike share, businesses (not only restaurants) closest to free wi-fi had higher retail volume compared with nearby areas without free wifi.
On wheels and online, innovation looks like good business.