January 31, 2018
Bikes Have Helped Puerto Ricans Survive Maria. Will the Habit Stick?
By: Michael Andersen, PlacesForBikes staff writer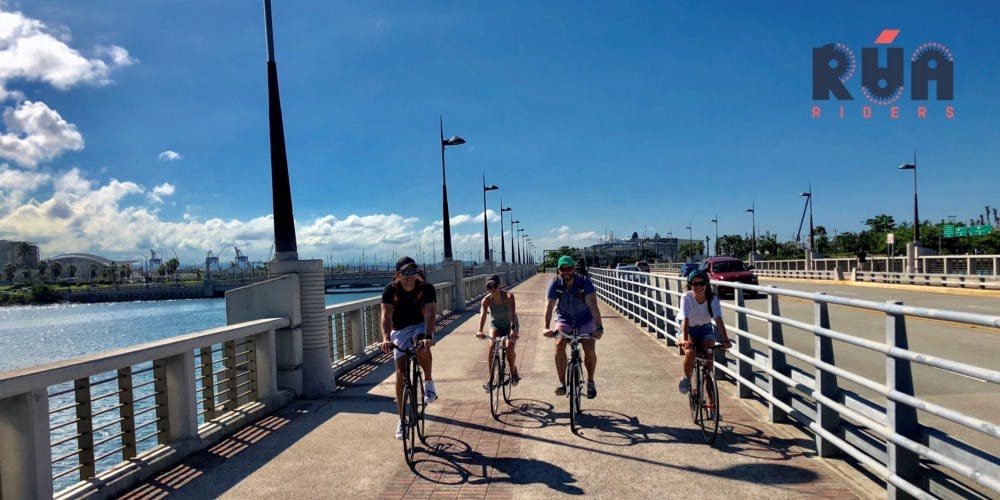 Riding in San Juan.
The hurricane that tore across Puerto Rico on Sept. 20 led to hundreds of deaths and billions in damage. But a band of local biking advocates say one change, at least, has been for the better: It's opened people's minds.
"María changed people's perspective about many forgotten or irrelevant issues for Puerto Ricans, like the need for bike infrastructure, urban density, moving closer to workplaces, and sustainable methods of transportation," said Jorge Flores De Jesus.
The young attorney (and onetime clerk for Puerto Rico's Supreme Court) founded an organization called Rúa Riders last year, pushing for more and better biking in the U.S. commonwealth.
As CityLab Latino reported last week, Puerto Rico has long suffered the very American problem of car dependence: 46 percent of Puerto Ricans have poverty-level incomes but only 2 percent of workers commute by mass transit and only 0.3 percent by bike. Even in the capital city of San Juan, which anchors a metro area with approximately the population of Baltimore, commuting is just 8 percent mass transit, 0.6 percent bicycle.
Flores believes that's a problem that can only be solved with better public policy.
A time for dramatic change
"I worked with the public debt and the beginnings of Puerto Rico's bankruptcy process," Flores recalled in an email conversation about his journey to biking advocacy. "During those years I educated and convinced myself that a dramatic change in urban design and planning was fundamental for Puerto Rico to survive this economic crisis. And María reaffirmed my belief with all the flooding, traffic, stagnant economic[s], etc."
After the hurricane hit, hundreds of thousands of Puerto Ricans had a powerful new reason to think about biking: pure necessity.
"The weeks after María, it became really difficult to buy gasoline," Flores recounted. "People spent 3 to 8 hours in a line at gas station, sometimes even more. It was really sad and stressful. At the same time, the traffic problem increased exponentially (traffic is always a problem in Puerto Rico, affecting economic development and all aspects of our lives). That was when we started to see more and more new cyclists around the metro area. Some of them did it for necessity and others just to avoid traffic."
An October article in El Nuevo Día, the island's biggest newspaper, explored the trend of San Juan residents asking neighbors and relatives for borrowed bicycles, some of which had been "quietly collecting dust," to get around the city.
'Crises generate opportunities'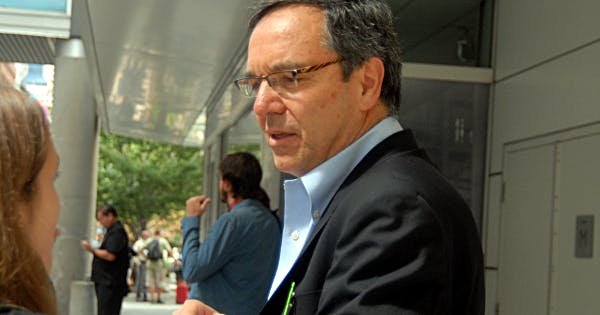 Others have noticed something in the air. Toronto-based urban advocate Gil Peñalosa is in Puerto Rico for the first time this week at the invitation of the San Juan-based Third Mission Institute.
"Crises generate opportunities to rebuild cities in a better way," Peñalosa told El Nuevo Día in an interview this month.
Miranda Palacios, director of planning and development for the Institute, agreed.
"Hurricane Maria had a great contribution," she told the paper. "She removed the blindfold and made all the inequities, bad planning and missed opportunities visible."
San Juan could be perfect for combining bikes and trains
For his part, Flores has chosen a very specific, practical task: He thinks it should be legal to take your bicycle on San Juan's rail system without first getting a permission slip.
The Tren Urbano, as San Juan's 14-year-old system is known, has struggled with low ridership, maybe due in part to the fact that its single line doesn't run through some of the city's densest areas. Its northernmost station sits a mile from a central arts district and more than four miles from the historic city that houses city and commonwealth offices.
"The train is supposed to be served by the metropolitan bus system but it is very ineffective and unreliable," Flores said. "We don't foresee any budget increases for the bus system. That is why the bike is essential to amplify the radius of the 16 Tren Urbano Stations."
Flores (who began biking for transportation while studying law in Antwerp, Belgium) has come to the same conclusion as his counterparts in Copenhagen, London, Austin and Montgomery County, Maryland: when bike networks connect to transit, bicycles become the secret weapon of good suburban transportation.
But in San Juan, unlike any of those cities, there's one big problem: Someone can't experiment with combining bike and train until they get a special permit.
Making bike+train trips fully legal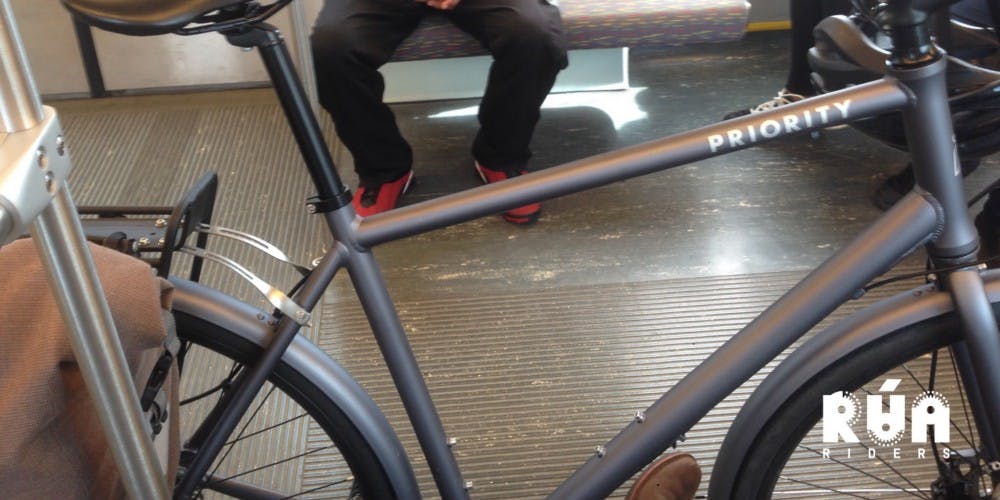 "The permit, called Bici-tren , can only be obtained personally at the Río Piedras Tren Urbano station, from Monday to Friday from 10 am to 6 pm," Flores wrote in a December essay. "There you must fill out a form, submit photo identification and deliver two 2×2 photos."
Flores said the official justification for this is that the government could be liable for people injured due to taking bikes on the train.
It's "nonsense," he says.
"A person who looks at his cell phone while walking in the train facilities represents greater risks," wrote Flores.
Meanwhile, as Puerto Rico rebuilds its economy and generally fights its way out of disaster mode, Flores says the public costs of not encouraging bike-train combos are piling up.
"Recently we had the San Sebastián Street Festival, where thousands of people take the train to visit Old San Juan and then a special bus schedule created for those dates," he said in an email Tuesday. "Eliminating the Bici-tren would have encouraged a lot of people to skip traffic and go to the festival on bike."
After Flores published his essay last month urging an end to the Bici-tren permit, he was contacted by the commonwealth's transportation department.
"The Secretary was supposedly interested in having a meeting with me," he said. "That was on December 12, 2017. I am still waiting."